'90 Day Fiancé': Fans Call Brandon's Mom Out for Being 'Exhausting'
Before his Russian fiancée, Julia Trubkina arrived in the U.S., Brandon Gibbs' mom, Betty, began making questionable demands. And after seeing her hound Julia about getting on birth control, some 90 Day Fiancé fans are finding Betty to be a little "exhausting."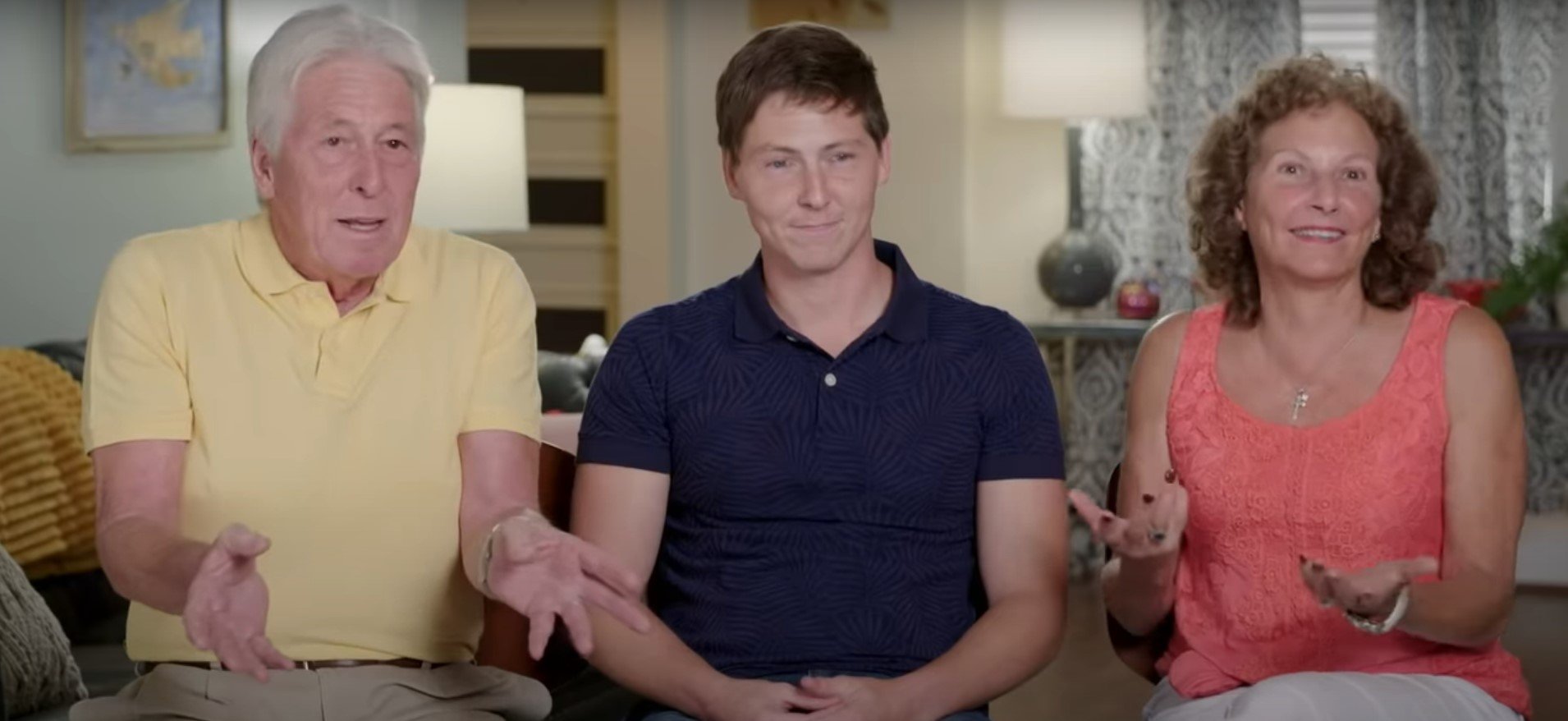 Brandon admits he's really close to his parents on '90 Day Fiancé'
After seeing how close Brandon is to his parents, Betty and Ron, some viewers might think he's perfect for TLC's other reality show, I Love a Momma's Boy. The 27-year-old pest control technician lives on his parents' farm in Dinwiddie, Virginia. And as their only child, he's formed a pretty tight bond with them.
"My dad is one of my best friends," Brandon told cameras. "My mom can be a little controlling, always trying to tell me what to do."
Brandon knows his mom can be a little much. And when talking to 90 Day Fiancé producers about Julia moving in with them, he anticipated some tension.
RELATED: '90 Day Fiancé': Brandon and His Parents Saw A 'Grumpy' Side of Julia When They Last Met
"My mother can definitely be overbearing," Brandon admitted. "Which is why I think they'll kind of butt heads and clash."
Betty grilled Julia about birth control hours after she landed
Ron and Betty are a little suspicious of Julia's intentions. And they are concerned Brandon and Julia will get pregnant way too soon.
So the couple ruled that Brandon and Julia are to sleep in separate bedrooms when she moves in. And before Julia arrived, Betty made a doctor's appointment to get her on birth control.
And just hours after Julia landed, Betty grilled her about getting on the pill. "You're going to take proper steps to make sure there are no children yet?" Betty asked. "Let's try and make sure you find a way to prevent that."
But Julia thought the whole conversation was uncomfortable and absurd. "I don't want to go to [the] doctor," she told 90 Day Fiancé producers. "I don't want to take medicine. And this is crazy, this is stupid, and this is [making] me explode."
Some '90 Day Fiancé' fans find Brandon's mom 'exhausting'
After seeing Betty grill Brandon and Julia about their sleeping arrangements and birth control, some 90 Day Fiancé fans think she might be a little overbearing. Brandon's mother is such a camp counselor," one Reddit fan wrote. "She is exhausting me."
"I'm sorry that is hella awkward for his parents to be that intrusive," another Redditor shared.
But other viewers tried to look at the positive, pointing out how the living arrangement might be good for Julia. Taking away the sleeping together aspect, I think it's a good idea for Julia have her own space," a Reddit user wrote.
And rather than blame Betty, a few fans called Brandon out for still living with his parents. "Brandon is treated like a teenager lol," one Redditor suggested. "I get that, it is his parents' house, but move out then."
If Brandon's assessment of his mom is right, viewers can expect to see her continue to confront Julia as this season continues. New episodes of 90 Day Fiancé air Sunday nights on TLC.