'90 Day Fiancé': Fans Call Evelin and Sisters 'Evil' for Bull Penis Soup Prank on Corey
On 90 Day Fiancé: The Other Way, Evelin Villegas, and her sisters laughed while watching Corey Rathgeber eat a soup containing bull penis. The sisters, Lipsy and Lesly, who aren't happy with Corey being married to their sister, trick him into eating an Ecuadorian soup that contains a bull's penis.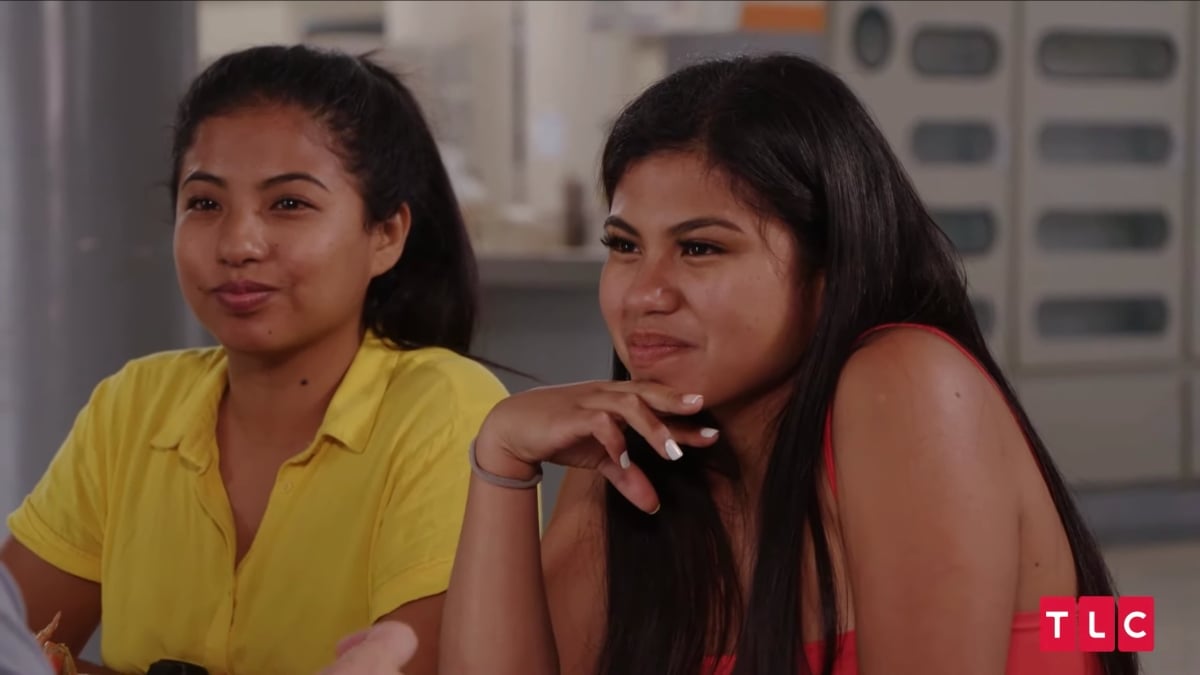 Evelin and her sisters trick Corey into eating bull penis soup
In the previous episode, Evelin just revealed to her sisters that she's already married to Corey. Then she told them about Corey's fling with a woman while in Peru. They're not happy with the situation. During the Sept. 19th episode of 90 Day Fiancé: The Other Way, Evelin, and her sisters go to a restaurant with Corey. They order three crab soups for themselves and a dish called "tronquito" soup for Corey. Evelin's sisters said they ordered a dish called 'Caldo de Tonquito,' a traditional soup that the men eat. The soup "makes you a man," according to the sisters.
Finally, the sisters reveal that the meat he's eating is a bull's penis. They proceed to at Corey when he gets upset that he got tricked into eating a dish made out of the genitals of a bull. Corey asks, "Is this a joke? Are you messing with me? I don't understand." Corey described the taste as "fatty, buttery, mushy lard."
'90 Day Fiancé' fans call Evelin and her sisters 'evil'
During the scene, Evelin's sisters confront Corey on his fling with Jenny while he is in Peru. Lesley tells him that because they were already married, she believes that Corey cheated on her. Evelin chimes in and tells Corey, "You were trying to put your d— in some Peruvians. So now you eat that d— all the way 'til the end of the freaking plate."
Fans were shocked by how rude Evelin and her sisters were to Corey. One fan commented, "He looked so hurt and humiliated. My goodness Evelyn just sat there and smiled disgusting." Another commented, "They all acted like evil witches excited for him to try that soup.. how can Evelyn treat him like that after they broke up, he came back just to take his stuff, and she basically bagged [SIC] him smh."
'90 Day Fiancé' fans urge Corey to leave Evelin
While Corey and Evelin's storyline for this season revolves around Corey's fling that he had while they were "on a break," fans are not on Evelin's side. Fans are urging Corey to go back to Jenny in Peru, or at least back to the United States. One fan commented on Instagram, "I do not understand why this guy has not walked away already."
Another commented, "He needs to leave her already. She makes a fool out of him time and time again." Many fans continue to urge Corey to go back to America and leave Evelin. One fan wrote, "Cory, why do you continue to do this to yourself brother? Pack your sh— and leave. You're a good man, you put up with too much."
Obviously, Evelin's family doesn't like or respect Corey, but fans are not impressed with how they expressed their frustration with him. Tricking Corey into eating bull's penis soup is what most fans would consider "evil." Most of all, they're upset with the fact that Evelin allowed them to do that to Corey. Will Corey leave Evelin? Fans will have to continue watching 90 Day Fiancé: The Other Way Season 3.
RELATED: '90 Day Fiancé': Corey Rathgeber Blames Evelin Villegas for Keeping Their Marriage Secret