90 Day Fiancé Fans Call Mohamed Out for Double Standards
90 Day Fiancé Season 9 introduced fans to new couple Yve and Mohamed, but fans quickly noticed some major red flags with Mohamed's behavior. While Bilal is clearly this season's villain, Mohamed is a close second. Recently, viewers called Mohamed out on his double standards regarding his religion. Here's what we know.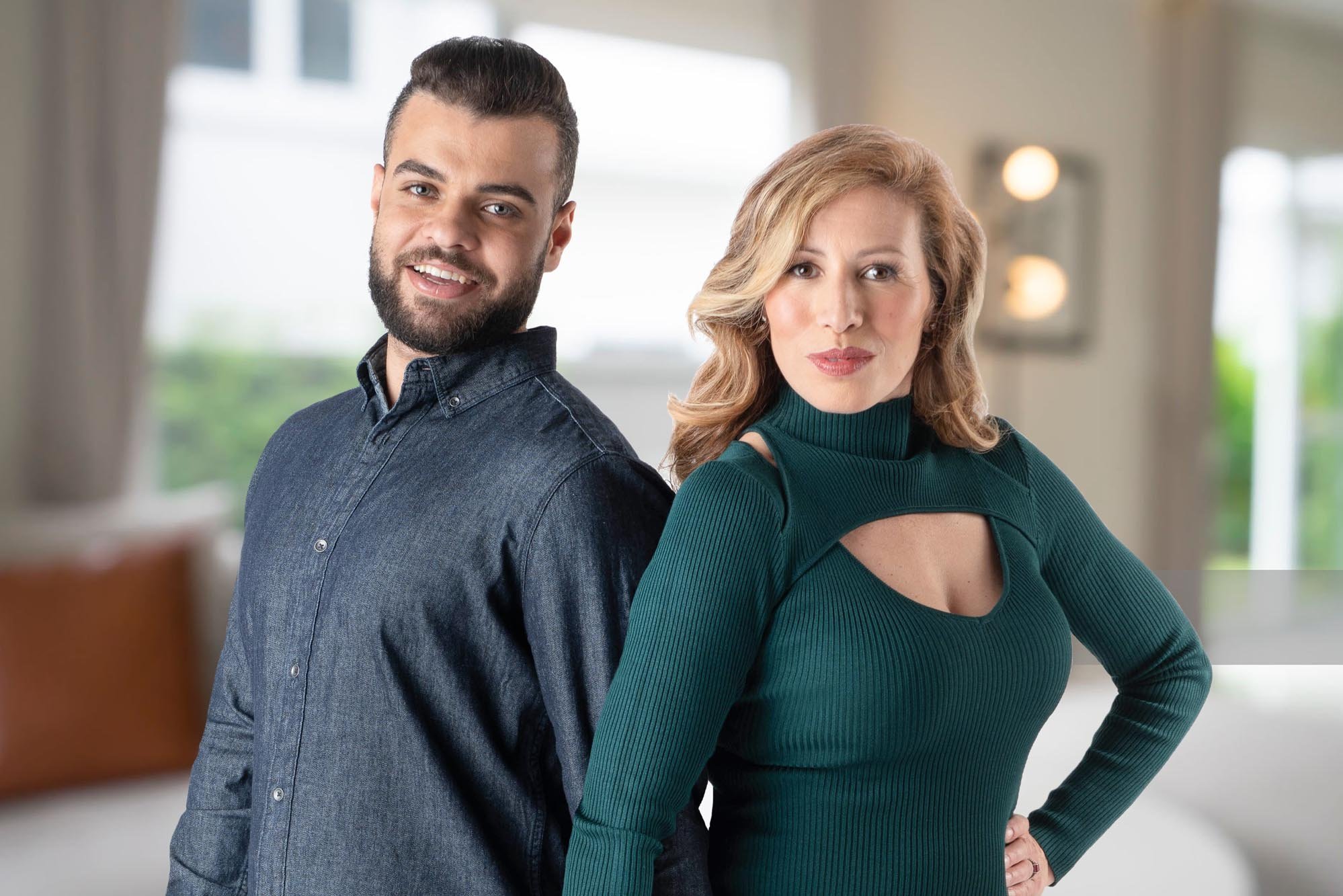 '90 Day Fiancé' star Mohamed met Yve when he slid into her DMs
Many of the relationships audiences watch play out in 90 Day Fiancé often start with one member of the couple sliding into the other's DMs. That's the case for Yve and Mohamed. The two began flirting on social media when Mohamed discovered Yvette's love for exercise and physical fitness.
Yve tells the 90 Day Fiancé producers, "I posted a picture of me in my bikini. And, I put the hashtag 'fit body.' He saw that picture, so he DM'd me. I just thought, 'Oh my gosh, he's hot!' How could I not respond to that?"
The trailer for 90 Day Fiancé showed a clip of an argument between Mohamed and Yve regarding her wearing a bikini in public. Yve argued that she's a "grown-a**" woman, and she was "naked" like Mohamed claimed. Mohamed tells Yve in the clip, "You're going to be my wife. Are you going to choose a bikini over me?"
The argument between the couple has yet to happen in the show. Although, fans quickly pointed out that Mohamed and Yve met because he liked a picture of her in a bikini.
That's not the only worrisome comment he's made, either. He complained that Yve didn't bring him breakfast in bed in one episode. He also stated he felt like a babysitter for Yve's special needs son, Tharan. However, in the May 22 episode, Mohamed scolded Yve because she stayed in the room while a plumber installed a bidet. 
RELATED: '90 Day Fiancé' stars Kobe and Emily Argue Because He Refuses to 'Share Breasts' With His Own Son
Mohamed told Yve she couldn't be alone with the plumber
Mohamed asked Yve to install a bidet before he arrived in America. She didn't manage to get it installed because of how many other things needed to get done before his arrival.
He explained to 90 Day Fiancé producers, "A bidet, it's like a faucet for washing yourself after going to the toilet. It's important to me because I practice Islam, and when you're going to pray five tiems a day, you're going to be facing God. So, you have to be clean, one hundred percent. Tissues for us, it's not enough."
In the May 22 episode of 90 Day Fiancé, Mohamed became annoyed with Yve for not telling him the plumber had arrived. Mohamed scolded Yve by telling her she couldn't be alone with the plumber because he was a man. He even said she wasn't allowed to be in the same house with a man who is not Mohamed. Mohamed said she needed to wait outside.
'90 Day Fiancé' fans immediately pointed out more examples of his double standards
Mohamed and Yve previously had sex, but Mohamed never brings that up when discussing his religious beliefs. His rant about Yve's presence in front of another man annoyed plenty of viewers.
One Redditor wrote, "This guy telling her she can't be alone with a man, but she is alone with the cameraman all the time. Scripted? I'm Muslim myself, and I think he should not be making such remarks while going to bed with a woman he isn't married to, etc."
Another commenter pointed out that TLC often casts people with hypocritical views on religion. "90 Day has been consistent about featuring hypocritical religious "believers." Last season, Ben, a "strong Christian," dropped his family like a bad habit to pursue Mahogany his dream child bride," they wrote.
Regardless, it doesn't look like Mohamed will move up the ranks in terms of fan favorites anytime soon. Tune in to TLC on Sunday nights to catch all-new episodes of 90 Day Fiancé.
RELATED: '90 Day Fiancè': Mahogany Roca Reveals 'Someone' Requested She Not Go to the Airport to Meet Ben Rathbun