'90 Day Fiancé': Fans Call Out Andrei For 'Body-Shaming' Larissa—and Elizabeth for Allowing It
'90 Day Fiancé' fans called Elizabeth Potthast Castravet out on Instagram after Andrei Castravet made derogatory remarks about Larissa Dos Santos Lima's plastic surgery on the Sept. 27 '90 Day Fiancé: Happily Ever After' Tell-All Part 1 on TLC.
Andrei Castravet has often been accused of misogynistic behavior towards his wife, Elizabeth Potthast Castravet, on 90 Day Fiancé.
And on Part 1 of TLC's 90 Day Fiancé: Happily Ever After season 5 Tell-All on Sept. 27, hosted by Shaun Robinson, that perception of the Moldovan husband and father didn't exactly ease up after his comments about Larissa Dos Santos Lima's looks. Andrei made a number of comments about Larissa's breast implants, rhinoplasty, and other cosmetic procedures during the reunion.
90 Day Fiancé fans took to Instagram to call out Elizabeth for laughing alongside her husband while he mocked Larissa's plastic surgery, saying she should have prevented Andrei from "body-shaming" another woman.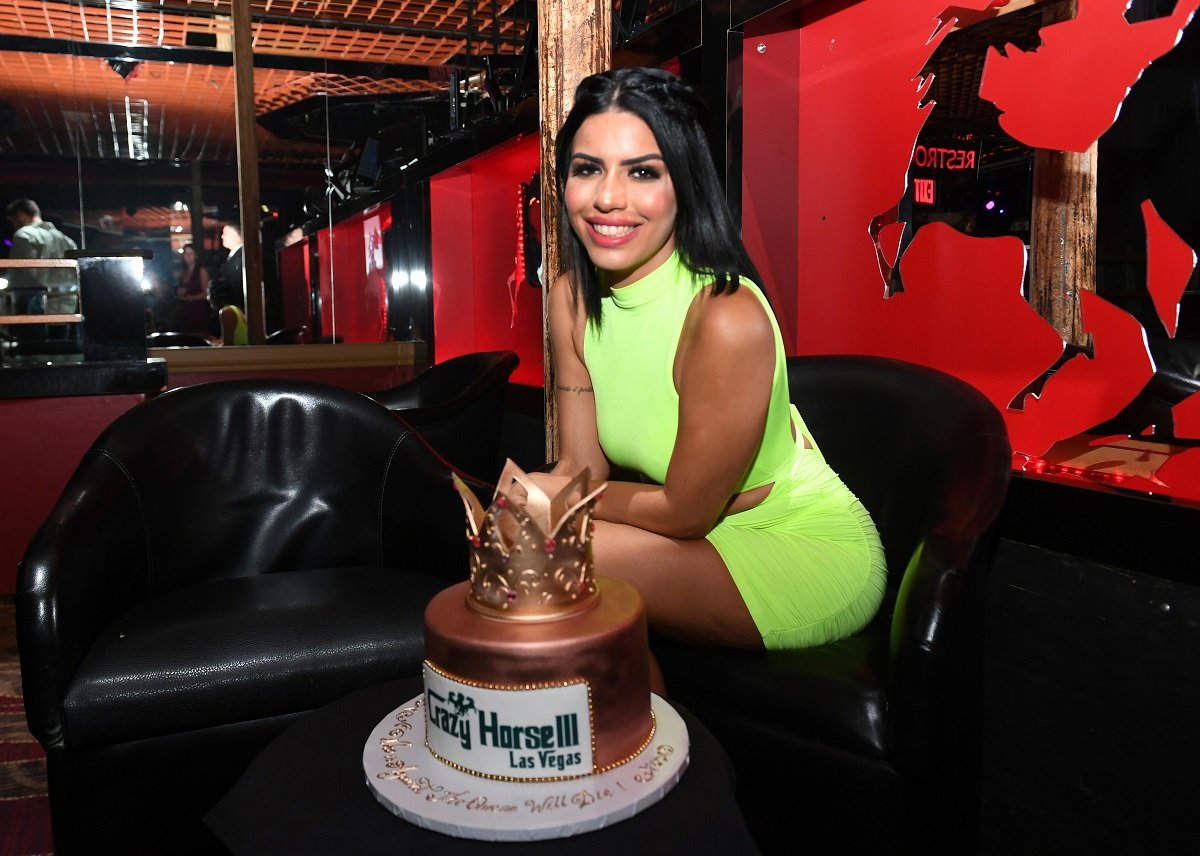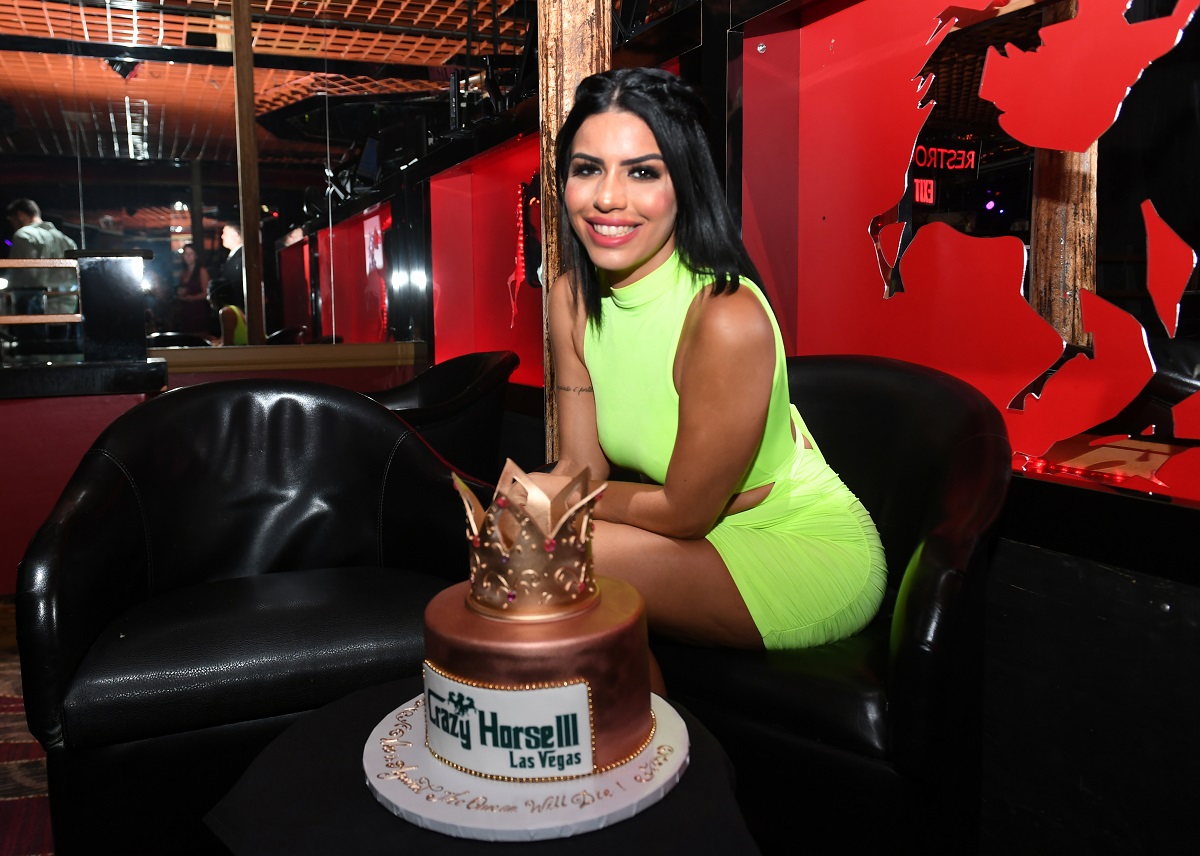 Andrei and Elizabeth made derogatory comments about Larissa's cosmetic procedures
On the 90 Day Fiancé Tell-All, Andrei joked with Larissa's ex-husband, Colt Johnson, about the dramatic transformation in Larissa's appearance.
"Colt, why are you playing with women so much, and breaking their hearts so much, that they're changing their f*cking faces already?" Andrei laughed after Robinson brought up Larissa's makeover (which included a boob job, liposuction, a tummy tuck, and a Brazilian butt lift, among other procedures). "I don't recognize her, what's going on?"
Elizabeth joined in, laughing as Andrei called Larissa "Michael Jackson 3.0."
Andrei initially framed his criticism as pushback against Larissa's parenting, as she had three kids back in Brazil but was still in the U.S. getting plastic surgery. But Larissa told Andrei that talking about cast members' kids and families should be off-limits, as it was below the belt.
Elizabeth's husband then switched tactics, telling Larissa her transformed appearance probably wouldn't last long.
"That's not gonna last forever, you know?" Andrei quipped, smirking alongside Elizabeth. "You'll have to change that every couple of years."
Later, Elizabeth herself joined in, referring to Larissa under her breath as a "f*cking stripper."
'90 Day Fiancé' fans told Elizabeth she shouldn't have allowed Andrei to make body-shaming comments
On Elizabeth's recent Instagram post, 90 Day Fiancé fans called her out for sitting idly by—and sometimes chiming in—while her husband insulted another woman's looks.
"You must've been embarrassed and I'm honestly really disappointed that you allowed your husband to body shame Larissa and make fun of her on the tell all," one critic chided Elizabeth. "That's not okay."
Several 90 Day Fiancé fans suggested that Elizabeth might have been unwilling to criticize Andrei for his comments because she was jealous of Larissa's looks or insecure about her own.
"You can tell in Elizabeth's face she was happy he did that," one fan argued. "Looked A LOT like insecurities to me. Seeing your man tear down another woman for her looks should be a huge red flag."
Several viewers said that Andrei's "body-shaming" comments about Larissa even changed their overall opinion of him, as he had no reason to make remarks about her or her looks in the first place.
Some viewers suggested that it spoke volumes about Andrei and Elizabeth's marriage
Andrei's consistent stance that he is the "man of the house," despite not being the breadwinner in his household, has led many 90 Day Fiancé fans to accuse him of sexist and controlling behavior in the past. He's also made remarks about men being more "rational" than women, which has caused some viewers to wonder if he has a chauvinistic attitude.
Fans made similar comments about Andrei's latest remarks about Larissa. Some viewers suggested that his attitude toward women didn't necessarily bode well for Elizabeth and Andrei's marriage.
"She allows his misogynistic behavior towards her," one fan wrote on Instagram of Elizabeth's choice not to stop Andrei from body-shaming Larissa. "Why would she defend anyone else?"
Another viewer agreed, writing, "I would never just sit there and be ok while my husband is disrespecting a woman. Oh well, that's how Elizabeth is treated by her own man so she's used to it!"
Yet another Instagram user commented, "Why are you just sitting there while he's attacking another women's looks?🤦🏻‍♂️🤦🏻‍♂️🤦🏻‍♂️ Says a lot about y'all's relationship."
Elizabeth didn't respond to any of the criticism about Andrei's remarks. But, overall, it's clear that his comments didn't do much to improve 90 Day Fiancé fans' perceptions of him.