'90 Day Fiancé': Fans Call Out Angela Deem for Conflicting Statements About Her Health
Here's the latest on what fans are saying about Angela of '90 Day Fiancé.'
Angela Deem is usually all about her man Michael Ilesanmi. But she's been in the middle of a serious health scare in the fifth season of 90 Day Fiancé: Happily Ever After?
Over the past few episodes, Angela has openly talked about how scared and alarmed she is about the outcome of her latest struggle. But at the same time she tends to do and say things that fans say conflict with her comments about her health.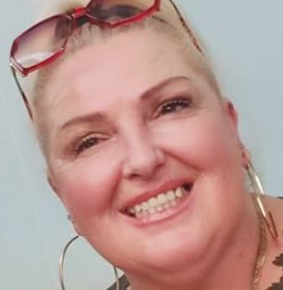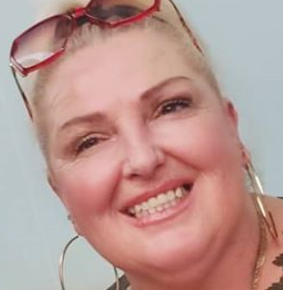 A detailed account of Angela's health journey
The fifth season of 90 Day Fiancé: Happily Ever After? has been documenting Angela's attempts to have children with her fiancé, Michael.
Angela, 54, had been concerned that she would not be able to conceive due to her age and a doctor's revelation that she had only one egg left. But when she appeared to get a period after several years without one, she became excited and hopeful.
At a later doctor's visit, Angela's clinician, Dr. Pettigrew, informed her that the bleeding might not necessarily be a good sign and recommended Angela get an ultrasound to make sure there wasn't an underlying health condition causing it.
Dr. Pettigrew didn't see any sign of an egg in the ultrasound but noticed Angela had an enlarged uterus. She recommended Angela get an endometrial biopsy to determine if she uterine cancer. "Because when you're menopausal and you have bleeding, the concern is that you might be growing uterine cancer. An ultrasound is not going to tell you that," she explained.
Angela's biopsy results
In the Aug. 2 episode of the show, Angela opened up to Michael about her health issues and how she had little chances of getting pregnant naturally. They sat down and called Dr. Pettigrew for more insight and an update on the biopsy.
"I was a little concerned that you might have an early cancer of your uterus or even a pre-cancerous process going on which would require surgery and a hysterectomy," Dr. Pettigrew explained to Angela as the TV star listened in and lit a cigarette. "So that actually came back as perfect. You can keep your uterus. Just abnormal bleeding but nothing causing it."
"Woo! … I'm just a healthy b*tch!" Angela exclaimed, erupting into laughter.
Fans are bothered by that statement
Don't get us wrong — fans are thrilled that Angela is in the clear. But some also think her smoking habit conflicts with her statement about being healthy and have started to call her out on social media.
One fan wrote, "Angela calling herself a 'healthy b*tch' and smoking a cigarette is peak #90DayFiance." Another mused, "Angela lighting a cigarette for a discussion about possibly having cancer is the most Angela sh*t ever."
"If Angela is so concerned about her health risks, maybe she should start by stop smoking all those cigarettes," commented a third viewer.
But Angela seemed to agree with her doctor that she needs to cut down on smoking. So while she might not have done it yet, she at least seems to be on the right path. Tune in to see more of her on 90 Day Fiancé: Happily Ever After? at 8 p.m. ET on Sundays on TLC.