'90 Day Fiancé': Fans Can't Believe That Babygirl Lisa Hamme Is a Hospice Caregiver
Babygirl Lisa Hamme and Usman Umar have had a tumultuous relationship on TLC's '90 Day Fiancé: Before the 90 Days.' But one of the most shocking things about Lisa to many fans was her profession as a hospice caregiver.
Babygirl Lisa Hamme quickly became one of the most notorious brides-to-be in the history of TLC's 90 Day Fiancé.
The 52-year-old single mom and 90 Day Fiancé: Before the 90 Days star and her 30-year-old Nigerian fiance, Usman Umar—who goes by Sojaboy in his career as a rap artist—have seemed to experience nothing but trouble since they met online and decided to apply for the K-1 visa.
Many 90 Day Fiancé fans have criticized Lisa for her harsh treatment of Usman, her extreme jealousy about his female followers on social media, and even her recent use of a racial slur against him during a fight. And her career—as a hospice caregiver—shocked some fans even more, given her aggressive behavior on the show.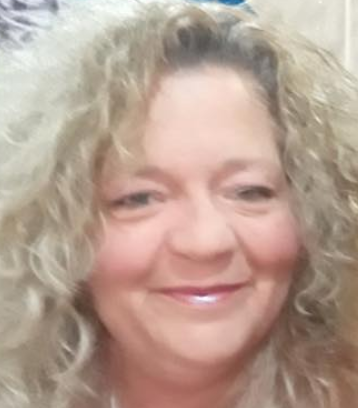 Lisa and Usman have had a rocky relationship from the beginning
Usman and Lisa's relationship raised eyebrows right away due to their many cultural differences and their large age gap.
Usman's claims that he would practice polygamy in order to have a child, as well as his public fights with his American fiancée on social media and the many cheating accusations against him, made many viewers wonder if he was truly interested in Lisa or if he was using her to gain access to the U.S.
Lisa's antics, however, have overshadowed anything that fans initially criticized about Usman. On the May 17 episode of 90 Day Fiancé: Before the 90 Days, "The Pleasure Principle," Lisa confronted her future husband just days before their wedding about messages he'd received from another woman online. The messages seemed flirty, even loving, and Lisa wasn't happy.
Usman insisted his texting partner was "just a friend." But Lisa wasn't buying it. She fumed, letting Usman know that she had "50 other men" she could marry anytime in the U.S. and even calling him "local talent."
And Lisa didn't let up. "I don't need your wh*res," she exclaimed during the argument, not letting Usman get a word in edgewise. "I don't need you."
She accused her fiancé of being a "wannabe player" who wanted to "play the game." But the 90 Day Fiancé star declared that she'd played the game a lot longer than he had. And, she warned him ominously: "I always f***ing win."
While Usman promised Lisa that he had been faithful to her, Lisa threatened to leave him before their scheduled wedding date—just a few days away. "You're sticking to me and using me while you're f***ing some b*tch in Nigeria while I'm miles away," she yelled.
"I don't think Usman has ever had a woman put him in his place," Lisa told TLC producers. "But I am that woman."
Many '90 Day Fiancé' fans have expressed shock that Babygirl Lisa works in hospice care
During the latest episode, many 90 Day Fiancé fans took to Twitter to express shock at Lisa's aggressive attitude towards Usman. Coupled with Usman's recent claim that Lisa referred to him with a racial slur, viewers began to worry that Lisa was "verbally abusive" towards her fiancé.
In this light, Lisa's profession as a hospice caregiver (which, ironically, is also her 90 Day Fiancé castmate Angela Deem's job) was surprising to some fans. After all, a hospice setting usually requires a gentle, quiet demeanor and a lot of patience.
"Lord, if this is my hospice nurse," one Twitter user joked with an accompanying photo of Lisa,"Please just take me."
Another wrote sarcastically, "Maybe that's why she works there. She's good at making patients accept their upcoming death quickly."
Some viewers wondered if the way she acts at work is different from how she acts with Usman
Others wondered if Lisa acted differently at work than she did with Usman. "BRAH can you imagine Lisa being your hospice caregiver?" one 90 Day Fiancé fan asked on Twitter. "Hospice is for people who want to go PEACEFULLY and ain't sh** about Lisa peaceful."
Another fan agreed, arguing similarly: "I thought the same thing. Lisa doesn't show an ounce of patience, empathy, compassion, positivity. The last person I'd want at my bedside when I'm ready to leave this earth."
Still others hoped Lisa was able to tone down her brash, brazen attitude at work among her patients, given the sensitive nature of what she must deal with at work. "Lisa is a hospice nurse?!?!?!?!" a shocked fan exclaimed. "I hope she treats her patients better than she has Usman!"