'90 Day Fiancé': Fans Can't Decide Who They Hate More Between Andrei and Big Ed
90 Day Fiancé has produced dozens of popular couples, but participants don't always fare well with viewers. From Geoffrey Paschel and Lisa "Babygirl" Hamme to Mark Shoemaker and Anfisa Arkhipchenko, there are many cast members who have routinely ticked off fans with their actions. But when it comes down to it, some viewers have argued that Andrei and Big Ed are among the absolute worst cast members to ever appear on the hit TLC show.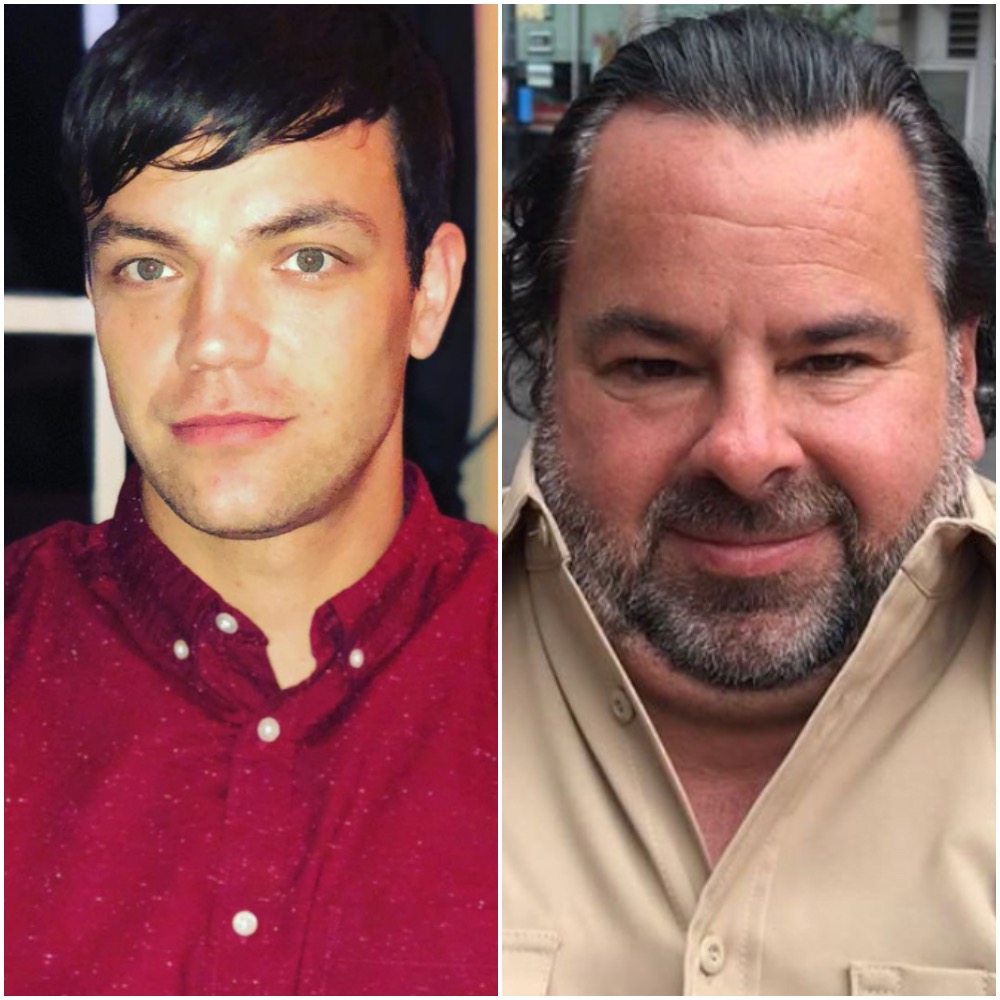 Complaints about Andrei of '90 Day Fiancé'
A lot of fans immediately side-eyed Andrei when he and his partner Elizabeth made their debut on 90 Day Fiancé. His "controlling" personality, failure to keep a job, and conflicts with Elizabeth's family seemed to be major points of contention in their relationship. But the pair went on to get married anyways and welcomed a daughter, Eleanor, in January 2019.
Their relationship is now playing out on 90 Day Fiancé: Happily Ever After and it doesn't seem like things have improved very much. Andrei is still unemployed and continues to fight with her family. When Elizabeth and her loved ones have attempted to bring their concerns to his attention, Andrei has angrily shut them down.
Elizabeth herself has said in the past that she finds him and his Alpha Dog personality intimidating, but she has also defended the Moldovan star when he's faced criticism for those very things.
RELATED: '90 Day Fiancé': Andrei Says He Has 'No Relationship' With Elizabeth's Family, Calls Them Two-Faced
Complaints about Big Ed of '90 Day Fiancé'
Big Ed had already won over fans before the premiere of 90 Day Fiancé: Before The 90 Days. But once the show aired and showed how he treated his girlfriend, Rosemarie Vega (aka Rose), their opinions about him started to change.
He first rubbed viewers the wrong way due to the 31-year-age gap between him and the 23-year-old. He also lied to her about his height and didn't seem very remorseful when she found out.
Although he claimed to be in love with Rose, he did many things during his trip to her home in the Philippines that suggested otherwise, from complaining on camera about her breath and body to telling her to get an STD test. The final blow came when he told Rose he didn't want any more children after failing to mention it earlier, leading their eventual breakup.
RELATED: '90 Day Fiancé': Big Ed Claims Rose Tried to Get Back Together With Him After the Philippines
The tweets about Andrei and Big Ed
When a Twitter user asked others to name the worst cast members, many fans said it came down to Andrei and Big Ed.
One person said, "Andrei and Big Ed are interchangeable, but we'll be seeing less of Ed so Andrei it is." Another person agreed that Andrei is "THE WORST," while someone else added that, "He is a certified a**hole . He irks my soul."
Others, however, pointed to Big Ed, with one describing him as"the worst human being EVER!!!"
There were also others who floated the names of other cast members.
"The worst is a toss up between Lisa, Andrei and Geoffrey, I think. I used to put Big Ed in that category but Rose seems to lie a lot. Tom is up there too," read another tweet.
Oof.
While they might not be fan-favorites, let's be honest: The show arguably wouldn't be what it is without them. Gotta love to hate them.