'90 Day Fiancé': Fans Can't Get Enough of Kalani Faagata's Dad
90 Day Fiancé stars Kalani Faagata and Asuelu Pulaa have faced financial troubles, marital issues, and parenting woes so far on the fifth season of TLC's 90 Day Fiancé: Happily Ever After.
The parents of two young boys (Oliver and Kennedy), Kalani and Asuelu have faced off in arguments about everything from Asuelu's mom's request for money to the importance of gender roles in marriage.
In one especially memorable confrontation, Asuelu called Kalani a "lying b*tch" for saying he didn't help enough with the boys. Then, he spent most of his two-year-old son's birthday weekend holed up in his room during a family trip to California.
Through it all, Kalani's father, Low Faagata—who, like Asuelu, originally hails from Samoa—has earned himself a fan or two. He stood up for his wife and daughter on recent episodes of 90 Day Fiancé: Happily Ever After, winning praise from 90 Day Fiancé fans who found his no-nonsense attitude refreshing.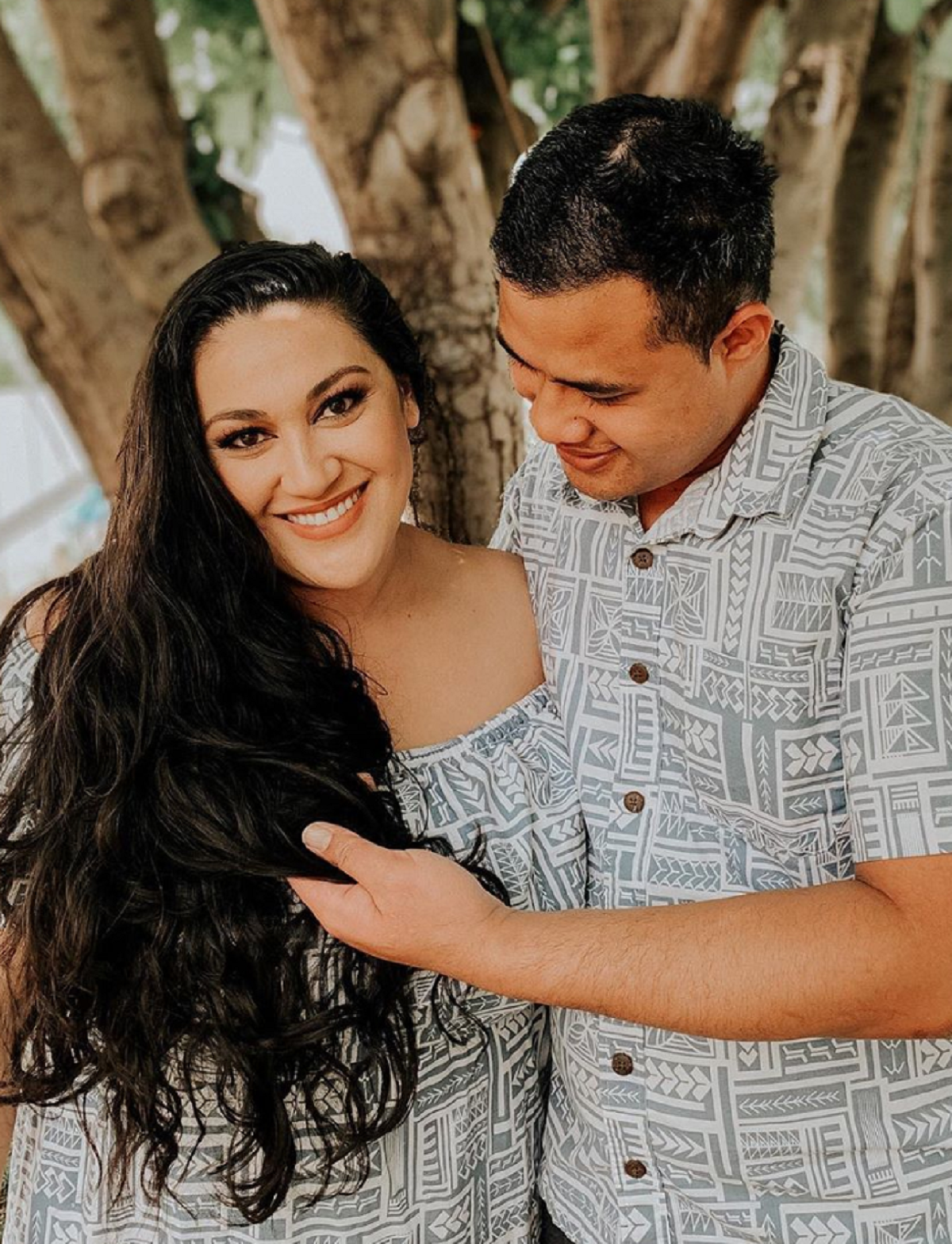 Kalani's dad pushed his son-in-law to apologize for his behavior
After Asuelu and Kalani's huge fight—in front of Kalani's mom, Lisa, no less—on their way to California, Low confronted his son-in-law on an episode of 90 Day Fiancé: Happily Ever After.
"Kalani told me you never did apologize to her," Kalani's father pointed out, adding that he was "trying not to get violent" with his son-in-law but admitting that he sometimes felt tempted.
Low continued, "I don't like you swearing in front of my wife and my daughter," referring to Asuelu's harsh words for Kalani during the argument.
Eventually, Asuelu agreed that he had treated his wife poorly during the argument. The 90 Day Fiancé star admitted that he needed to work on his temper and promised his father-in-law that he would apologize to his wife.
RELATED: '90 Day Fiancé': Kalani Faagata Asks Followers Not to Insult Asuelu Pulaa On Social Media
Many '90 Day Fiancé' fans thought Low was an excellent example of a supportive dad
After Kalani's dad confronted Asuelu and convinced him to apologize for his harsh words—which he did in a later episode—many 90 Day Fiancé fans took to Instagram to gush over Low.
Kalani recently posted a series of photos from her son's birthday party, including a picture of her father with the whole family. 90 Day Fiancé fans raved about Low's fierce loyalty to his daughter.
"Your dad is my favorite! He is bada**!" one Instagram user wrote under the post.
Another fan added, "I do love how direct the dad is. I would be scared of him, but only if I was doing something bad."
Yet another commenter agreed, writing to Kalani, "Your dad is the best- he needs his own spinoff show!"
But a few fans just wanted to let the mom of two know that her dad was, well, easy on the eyes.
"I just want to let you know girl," one fan wrote to Kalani, "on one of those 90 Day Fiancé fan pages, the girls are going gaga over your father 😂 I'm not going to lie he's quite handsome, your mother is a lucky woman."
Others hoped he would help to shape Asuelu's behavior
In addition to praising Kalani's dad for his family loyalty, many 90 Day Fiancé fans hoped that he would be able to help Asuelu grow into a more mature man and father. Kalani pointed out that Asuelu didn't defend her to his own family, so viewers hoped that Low could show his son-in-law the ropes and influence his behavior over time.
"Man I love your Pops, he is what a real man is supposed to be, no disrespect will be tolerated," one Instagram user commented on Kalani's post.
Another agreed, "I love how your dad always puts his family first as a good man/husband/father should!"
Still others hoped that Kalani's dad could serve as a good example for the younger Samoan man. "I love your dad," one commenter wrote. "He sets the bar high for your husband, as every good father should."
A few viewers had slightly harsher words for Asuelu, but they still had hope that Low could help Asuelu along in his emotional and personal growth.
"Love you but your husband is a piece of work," a 90 Day Fiancé fan wrote to Kalani on Instagram. "Your dad will straighten him out, though. He just needs guidance."