'90 Day Fiancé' Fans Catch Anfisa Getting Cozy With Andy, the 'Menstrual Cup Guy' Who Used to Date Courtney
90 Day Fiancé fans reportedly spotted Anfisa Arkhipchenko Nava with another cast member, Courtney Reardanz's ex, Andreas "Andy" Kunz, AKA "the menstrual cup guy." Fans remember him from his appearance on the discovery+ show, 90 Day Fiancé: Self-Quarantined. Could this be another 90 Day Fiancé relationship blossoming?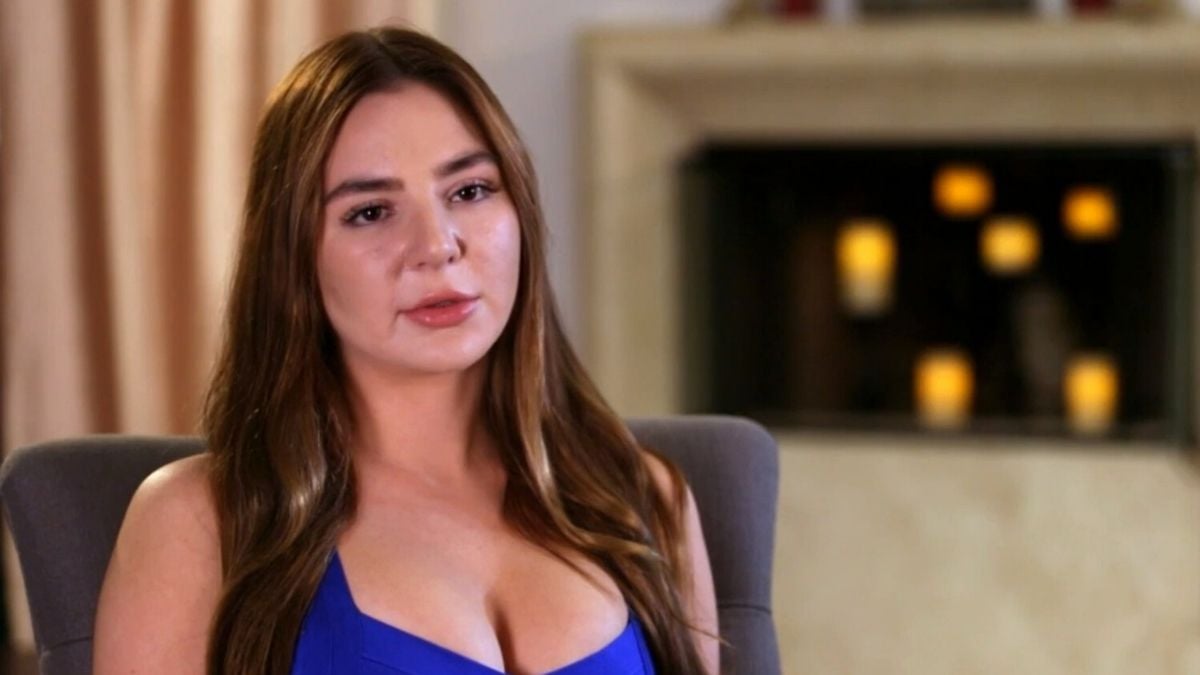 Anfisa's time on '90 Day Fiancé'
90 Day Fiancé Season 4 brought fans one of the most iconic (and toxic) couples in the entire history of the franchise: Anfisa Arkhipchenko and Jorge Nava. The 20-year-old Russian was the franchise's first "gold digger." However, she did not attempt to shake that title. She even told Jorge that she was only with him for his money.
The toxic relationship brought fans some hilarious lines to the franchise: "Bring me my red bag with the makeup!" So, it came as no surprise to fans that the marriage between Jorge and Anfisa ended, especially after Jorge's arrest in Feb. 2018.
During Jorge's two-and-a-half-year prison sentence, his relationship with his wife Anfisa fell apart. He used that time to transform his body and lost 128 pounds. After being released in May 2020, Jorge and Anfisa divorced.
Anfisa reportedly cozies up with Andy AKA 'the menstrual cup guy'
Anfisa has been notably private about her love life since she left reality TV. On Reddit, a fan revealed that they saw Anfisa with Andy's fellow 90 Day Fiancé star. Fans remember Andy from when he was dating Courtney on 90 Day Fiancé: Self-Quarantined. He's best known on 90 Day Fiancé for his menstrual cup brand, Merula. Fans claim to have spotted Andy and Anfisa cozying up to one another soccer game in Los Angeles.
The fan writes, "Saw Anfisa at a soccer game in LA." The post continues, "Was with a tall guy sitting in the VIP area 20 feet in front of me." The person said, "They were giggling, and while I didn't see them kiss, they looked close. Later she was wearing his sweater to keep warm." The post concludes, "I saw them in front of the stadium. He looked super familiar, and I think he was on one of the 90 Day shows somewhere."
Fans react to the unusual '90 Day Fiancé' pairing
90 Day Fiancé fans are surprised to see Anfisa and Andy together. Fans pointed out that Anfisa does have a type, wealthy men. Many fans think that Anfisa is only interested in Andy for his money. While it's unclear how much his net worth is, he does have a lot going for him. The self-proclaimed businessman has hashtags of "Naples Entrepreneur," "Sports management" as well as his feminine product brand, "Merula" in his Instagram bio.
Other than his Instagram bio, there's not a lot of information on him. However, Anfisa is doing very well financially after starting her personal training business, being a social media influencer, and promoting products and brands on her successful Instagram and YouTube accounts. According to Affair Post, Anfisa's net worth is estimated to be over 1 million dollars. Could the soccer game date be nothing more than just two businesspeople meeting up? That could likely be the case.
Anfisa made it clear that she wants to leave 90 Day Fiancé in the rearview mirror and is doing her best to move on from the franchise. So it's doubtful that she would be doing any 90 Day Fiancé updates on TV anytime soon. Fans will have to keep an eye out on their social media pages to find out more information on this unlikely pair.