'90 Day Fiancé' Fans Compare Natalie Mordovtseva to Glenn Close's Character in 'Fatal Attraction'
'90 Day Fiancé' star Natalie has fans comparing a recent modeling photo to Glenn Close's famous bunny boiler in 'Fatal Attraction.'
Natalie Modovtseva has become a polarizing figure in the 90 Day Fiancé franchise. After her toxic relationship with Mike Youngquist ended, Natalie moved in with a friend she met online from Seattle. Eventually, the Ukrainian native made her way to Florida and now stars in 90 Day: The Single Life Season 2. However, the more Natalie appears in the 90 Day Fiancé franchise, the more fans dislike her.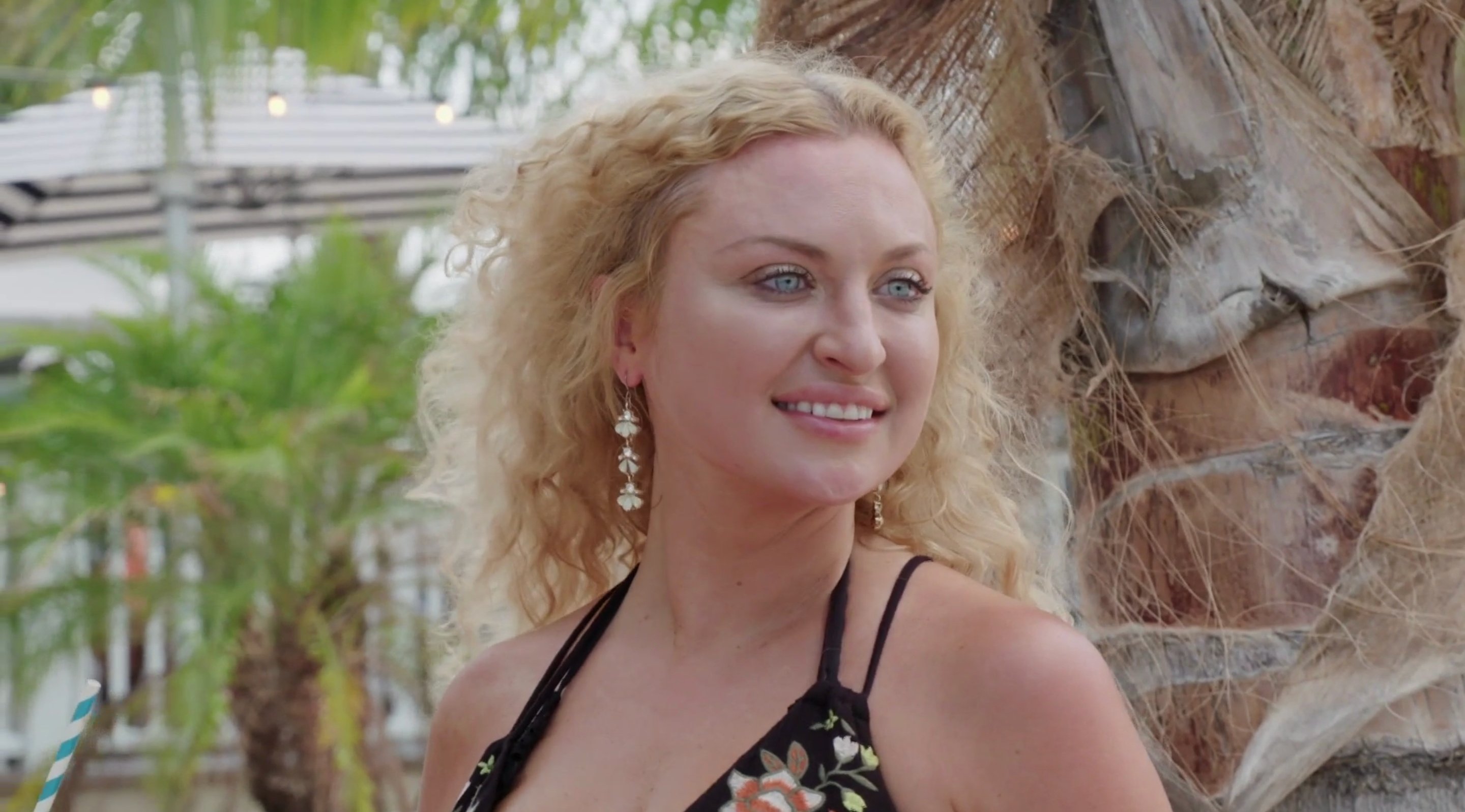 '90 Day Fiancé: The Single Life' star Natalie Mordovtseva does some modeling work outside of the show
Before moving to the United States to live with Mike, Natalie dabbled in being an actor and even has a couple of acting credits under her name. Recently, she's posted some modeling photos on her Instagram account. 
One of Natalie's signature features is her curly blonde locks, and she's rarely ever seen with her hair straightened. However, fans commented how much better she looked in the photos where her hair has big loose curls instead of the normal spirals. Some were even comparing her to American celebrity Paris Hilton. Natalie doesn't specify exactly what the modeling photos are for, but she's promoting the makeup artist who helped her with her look in at least one. 
Glenn Close's character in 'Fatal Attraction' stalked and harrassed a man and his family
Fatal Attraction is a 1987 thriller starring Glenn Close and Michael Douglas. In the film, Dan Gallagher (Douglas) has a one-night stand with Alex Forest (Close) and cheats on his wife. After their night together, Alex can't accept that Dan doesn't want anything more and starts to stalk Dan and his family. One night, when Dan is out with his wife Beth and daughter Ellen, Alex breaks into his home and kills Ellen's pet rabbit. The scene is probably the most famous one from the film and one many people have parodied over the years.
Fans think '90 Day Fiancé: The Single Life' star Natalie has some similar traits to 'Fatal Attraction' character
In a recent photo of Natalie on her Instagram account, she's brushed out her tight curls, so there's a lot more frizz going on, and she's wearing a white button-down shirt. Fans immediately noticed the similarities between Natalie and Close's character in Fatal Attraction. Fans have said for some time they believe Natalie is "crazy," so this photo wasn't doing her any favors.
A Redditor posted Natalie's photo with a side-by-side of Alex Forest, and fans were laughing at the similarities.
One user noted that Natalie looks very different in real life, "What the Darcey is this? Who is this supposed to be? Crazy eyes? She doesn't look like this at all."
Another said they had been saying this for years, "Yasss [sic] been comparing her to Glenn Close for like a year. Know this won't win me any favor but I think Natalie isn't quite as crazy."
Now that Natalie is single, she's ready to jump back into the dating pool. Fans can watch her search for love in 90 Day Fiancè: The Single Life Season 2. The series airs exclusively on discovery+ with new episodes every Friday.