'90 Day Fiancé': Some Fans Concerned for Yazan After Instagram Post
90 Day Fiancé stars Yazan and Brittany Banks have been struggling to make their relationship work amid cultural differences and family backlash. Because of their relationship, Yazan wound up homeless and fired from his family job. Fans started to dogpile Banks, because they felt as if she wasn't worried about the troubles their relationship was causing Yazan. Banks fired back on Instagram at the haters, but a recent post from Yazan still has fans feeling worried.
Yazan faces backlash for ''90 Day Fiancé' relationship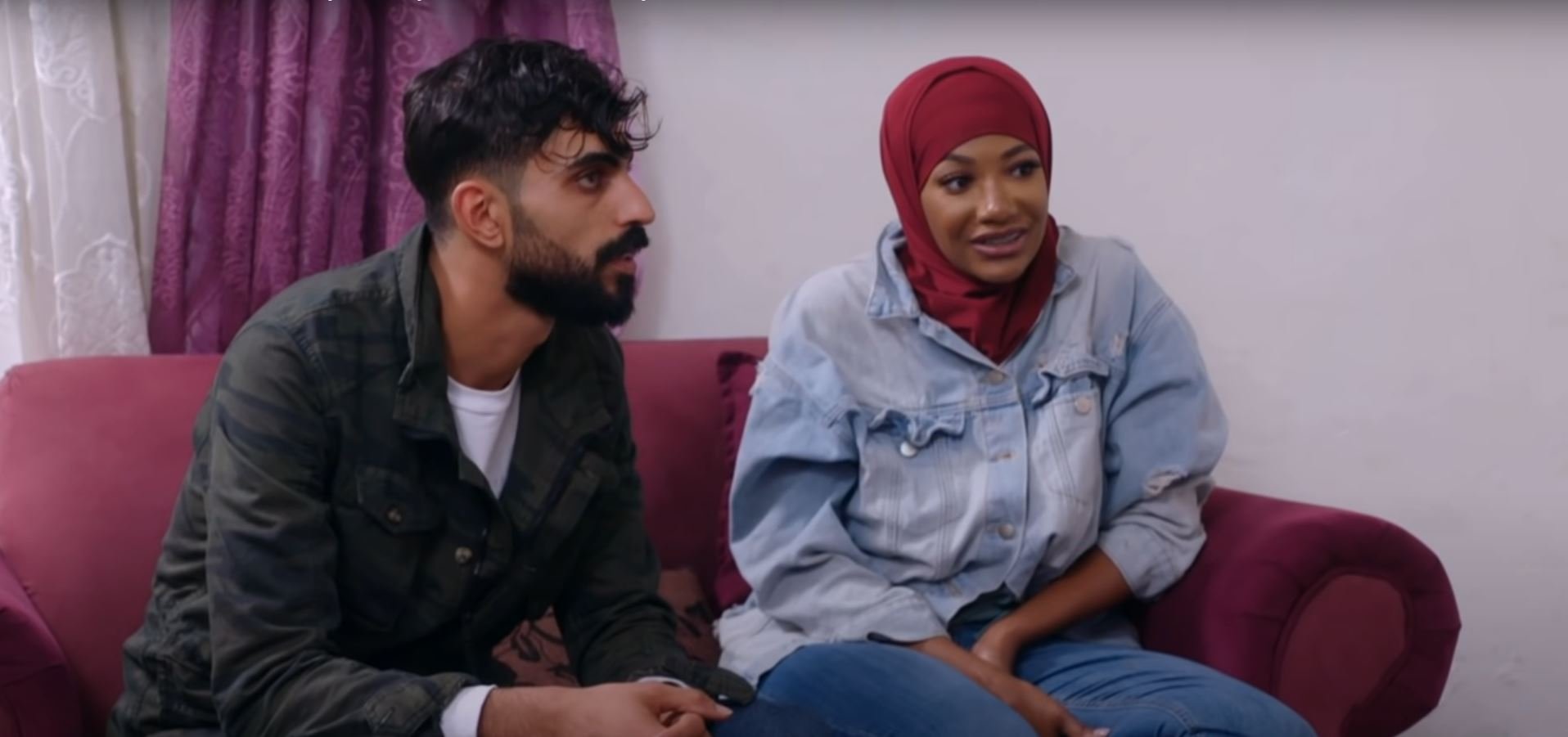 RELATED: '90 Day Fiancé': Brittany Banks Dishes On Getting Liposuction
Yazan's mother and father are on the conservative side, and are not particularly fond of his 90 Day Fiancé relationship with Brittany Banks. Specifically, they take issue with Banks' Instagram presence, including her revealing photos.
"We don't accept my son to even be in an amorous relationship or even a romantic one with…I mean, with all due respect, so you're still on social media and you still are as you are. Cancel all of this. Cancel all the life you've been living, and you would marry Yazan," said his father.
Yazan later stuck up for Banks in front of his father, and his father decided he'd had enough. He kicked Yazan out of the family home, and fired him from the family business. He also threatened to kill Yazan.
"I spent the first night at my uncle's. After that, I had to stay on the street for two days. Then I rented an apartment and looked for work. I don't talk to anyone. I spend time alone. I swear, Mohammed, this has been the most difficult, truly the most difficult time I've been through," Yazan told his friend during an episode of the show.
Brittany Banks tells haters to 'suck a d*ck'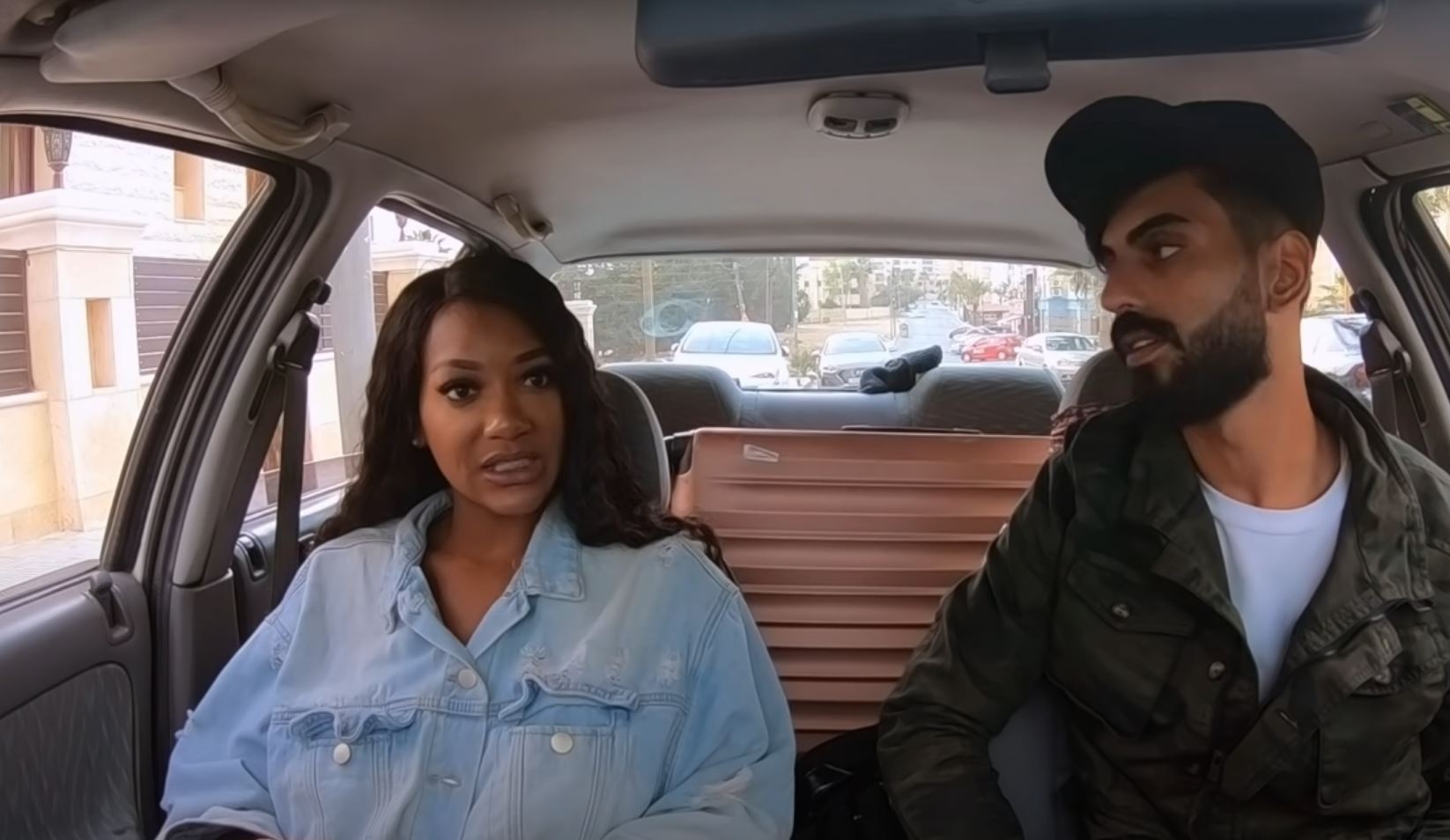 Meanwhile, Brittany Banks has been receiving plenty of flak from 90 Day Fiancé fans who feel as if she's not taking responsibility for how her relationship with Yazan has affected him.
Banks took to Instagram to post text messages she received from Yazan that suggest he went into the relationship knowing full well that he'd have to distance himself from his parents' values and lifestyle. In fact, he seemed eager to strike out on his own.
"Text I got before I arrived. Haters, please suck a d*ck. Like a big fat one," Banks captioned the post.
"Yeah. But I do not care about their opinion. What I care about is me. To be happy. I can manage all my things myself. … That's why I want to live with you and you alone. I want to start [a] new life with you," wrote Yazan in part.
"New dreams new plan everything is new. I want to forget all the details of my old life, and I know you will not be like the people there," he added.
Fans noted that it seemed as if Yazan was trying to play both sides, telling both Banks and his parents what they'd wanted to hear until it came to a head.
'90 Day Fiancé' fans worried about Yazan after Instagram post
Nevertheless, 90 Day Fiancé fans remain concerned for Yazan and his wellbeing following the events of the show. Fans seemed especially concerned after a recent Instagram post, in which many felt he looked unhealthy.
One Reddit user simply commented, "He looks like a frozen corpse."
Some commenters suggested that Yazan's appearance was a result of stress and exhaustion.
"He looks so creepy here. Like there's no life in his giant eyes," wrote one commenter.
"He looks like a corpse on the side of Mt. Everest," added another user below, while a reply likened his appearance to that of Jack Nicholson at the end of The Shining.