'90 Day Fiancé' Fans Think Debbie Telling Colt and Vanessa She's Moving Out Was Scripted for the Show
90 Day Fiancé fans call out Debbie Johnson, Colt Johnson, and Vanessa Guerra for their "bad acting" when Debbie tells them she's decided to move out on 90 Day Diaries. More and more fans are convinced that the show is fake, and to some, this scene was more proof of production's involvement.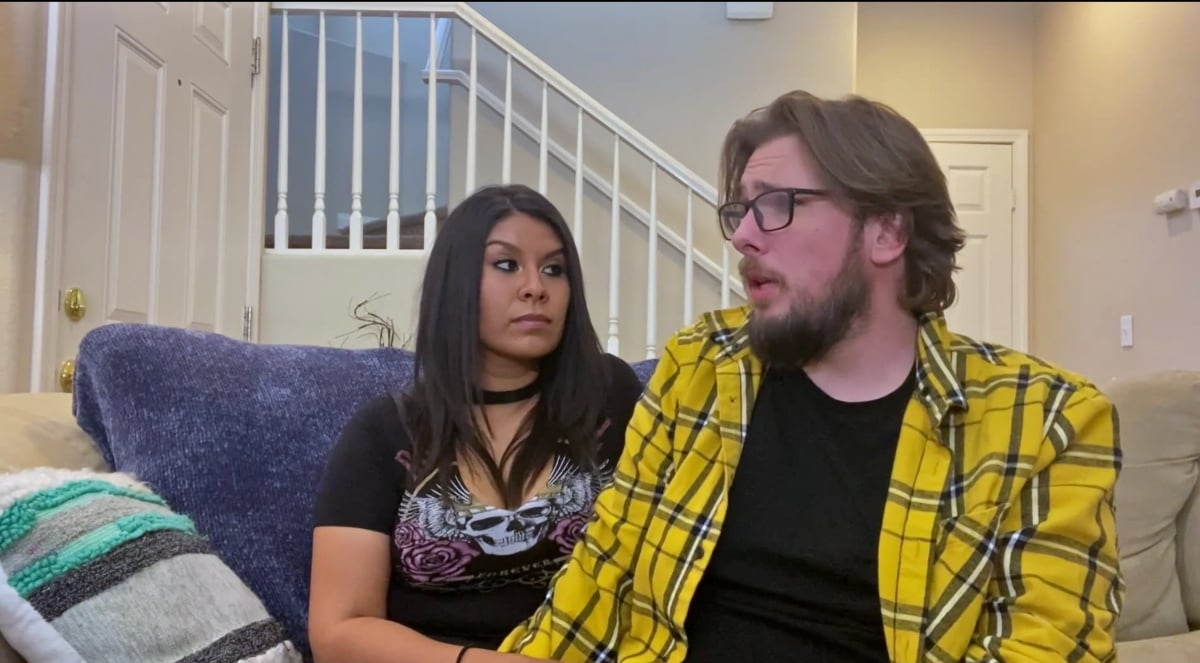 Debbie tells Colt and Vanessa that she's thinking about moving out
On the July 18th episode of 90 Day Diaries, Debbie takes audiences with her to her job as a food delivery driver. The job she got after Colt had been laid off during the coronavirus (COVID-19) pandemic. Now that she's been able to afford a new car, Debbie is looking forward to a new future for herself — one separate from Colt and Vanessa. After Debbie went out and did some apartment searching, she sat down with her current roommates, her son Colt, and Vanessa. Check out the scene below in the clip from the 90 Day Fiancé Twitter.
Debbie told Colt and Vanessa, "Well, I kinda went and looked at an apartment, house, a place to rent on my own." That's when Colt asks his mother, "You want to move out?" Debbie says, "Well, I don't know, I just thought I'd find out what's out there." She then explained that the reason behind the move is to give the couple more privacy. Debbie says, "Well, you know, I mean probably time that you lived without mommy around. Vannessa says, "We like having Mommy around, honestly." That's when Colt explains that there's no rush for her to move out. Colt says, "Well, I'm going to miss you, but I'm still happy. And why not? If she wants to do this, I'm not going to rain on her parade."
'90 Day Fiancé' fans call them out for their 'bad acting'
After the scene on 90 Day Diaries aired, fans went to Reddit and broke down the scene. One user commented, "There is some really bad acting in this scene." Another chimed in, "Right? From deciding to share this 'sudden news' on camera to the other pair trying to look surprised."
More and more fans were convinced by the way the cast was acting that production contrived the whole scene for the sake of the show. One user wrote, "Colt will not receive an Emmy for that performance." Another wrote, "This is bad YouTube vlogger level of staged. I cannot finish it, the cringe is too strong." And yet another fan wrote, "Honestly the scripted storylines usually bother me (cough cough the family Libby) but these people are such comically bad actors that it's the same level of entertaining if not more."
Was Debbie's '90 Day Diaries' moving-out scene more proof that the show is scripted?
Many 90 Day Fiancé fans truly believed that Debbie's moving-out scene was totally fake. However, some weren't as convinced. Regardless, there are many fan discussions accusing the 90 Day Fiancé producers of either embellishing drama to fit their narrative or producing scenes that are downright staged. In the earlier seasons, the show felt a lot more documentary, and a lot less acted.
In the recent season of 90 Day Fiancé: Happily Ever After?, many fans have pointed out just how fake the storyline feels between Elizabeth 'Libby' Potthast's family vs. her husband, Andrei Castravet. Could the producers push the drama in a specific direction according to what they believe fans want to see? With more and more people refusing to watch the show because of how staged it feels, it would make sense for TLC to go back to not interfering with the storyline at all.
While it's unclear if the scene between Debbie, Colt, and Vanessa was staged or not, it did seem like they were pretending to be excited. Regardless, fans will have to wait and see if this scene is fake or if Debbie will actually move out. Now, the big question is, can self-professed mama's boy, Colt, survive without his mother living with him?
RELATED: Does the '90 Day Fiancé' Production Hire Psychics to Spice Up Storylines?