'90 Day Fiancé' Fans Disturbed By Deavan Clegg's YouTube Illustration
90 Day Fiancé fans have been very critical of Deavan Clegg lately. The reality star has been the subject of judgment when it comes to her relationship with Topher Park, and her decision to include a new man in her children's lives so soon after Jihoon Lee. She's also faced criticism for her comments about her baby Taeyang and his skin color. Now, with a bizarre new YouTube banner for her videos that seems to misrepresent her entire family, fans have found something new to criticize Clegg for.
Who is Deavan Clegg's boyfriend, Topher Park?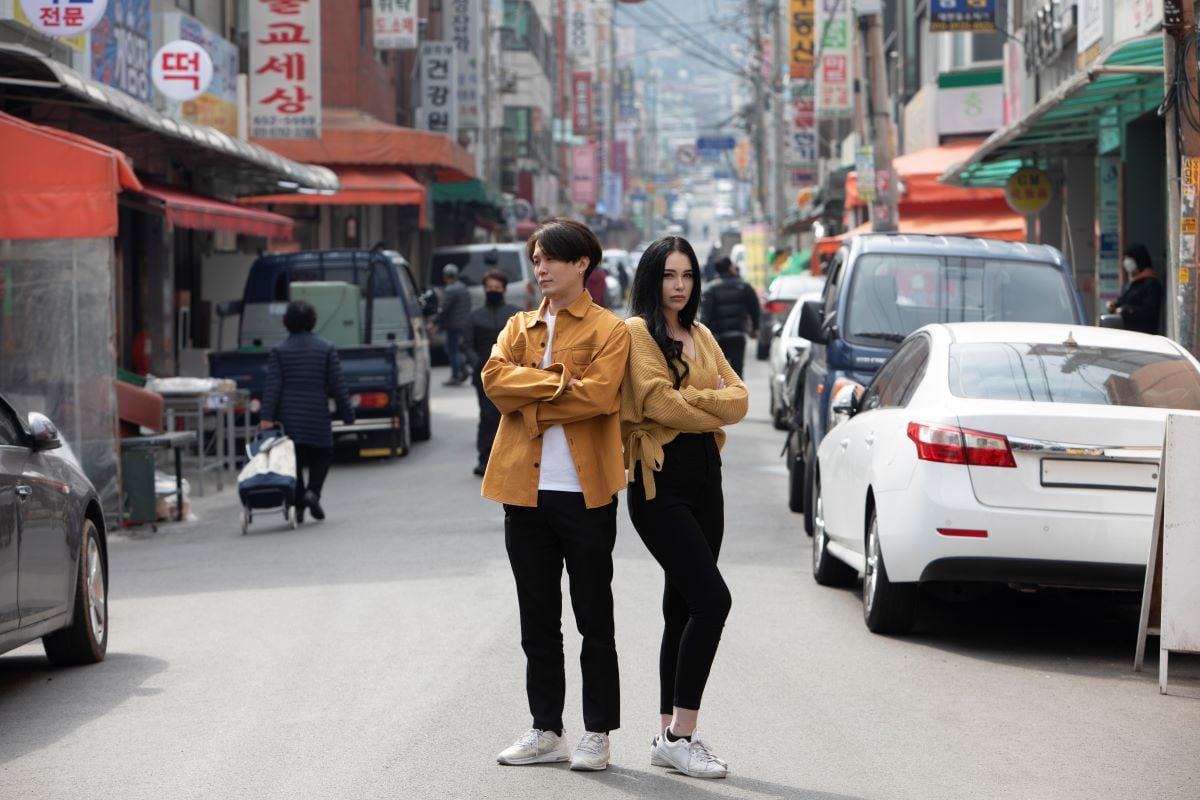 RELATED: '90 Day Fiancé': Is Deavan Clegg Anti-Vax?
Following her failed 90 Day Fiancé relationship with Jihoon Lee, Deavan Clegg returned to the United States and started dating a Korean-American named Topher Park. Many fans felt critical of Clegg for this quick turnaround, with some feeling she has a hangup for Korean men — something she has vehemently denied.
Fans soon learned that Park is a pretty busy guy. As Clegg put it, he "has his life together." He works as an actor, model, and musician, and has a degree in theater.
Park made it clear to Clegg that he has no interest in working with TLC on 90 Day Fiancé, but as fans know, this could always change.
Clegg introduced Park to her children rather quickly, and has since started uploading videos to her YouTube channel, FamilyVanny, that include dates with Park and time spent out and about with Park and her children.
Some fans felt that this progression might be a little too rapid. This would essentially be Drascilla's second or third father figure, depending on how long her biological father was in the picture, and now Taeyang is being raised with Topher Park in the place of Jihoon Lee.
Deavan Clegg has made questionable comments about Taeyang
Despite the criticisms and judgments of some 90 Day Fiancé fans, Deavan Clegg has claimed that she is not a Korean fetishist. During an appearance on the podcast Big Mood, Clegg claimed the show was edited to suggest that Clegg is what she called a "Koreaboo."
"With me I just feel like the way my story was portrayed was as if I didn't know Korean culture, as if I fetishized — I can't say that word — like Korean men are a fetish to me. Like this weird stuff," she explained.
However, Clegg disturbed fans when she want on to lament over her baby Taeyang not looking Asian enough.
"Dude I know, he's way white, like what the hell. I got screwed. Dude he's so white!" she exclaimed.
"Dude I know, I was like, I'm so excited, I'm looking at all these cute Korean babies. Then I get a blonde! I get a blonde Asian! No, it's good, he'll make me lots of money in the future," she added.
'90 Day Fiancé' fans turned off by YouTube banner
Deavan Clegg's comments about her child not looking Asian enough was a major red flag for many 90 Day Fiancé fans. So, when Clegg released a new banner introduction for her YouTube page, fans were quick to notice that the illustrations of her family looked unlike her or her family. Some fans felt Clegg has basically "Asian-washed" her family by changing Drascilla's hair color and appearance for the image, along with her own.
"This is beyond appropriation. It's dysmorphia," commented one Redditor of the new image.
"This is so wrong. Drascilla's appearance is completely altered to make her fit the 'family' aesthetic. It's like she's basically erasing that girl's identity to make the whole 'family' dynamic more profitable," wrote another user.
"She's really morphing her child into looking Korean? It's a shame she's trying to abandon her own identity for some weird reason. How does the dude not have an issue with this? I wonder how far she'll take this," wrote another Redditor.
Fans also pointed out that comments had been disabled on the video, leaving them to wonder if Clegg had faced backlash on YouTube.