'90 Day Fiancé': Fans Don't Buy That Big Ed Brown Really Cared About Making Amends With His Daughter After Breakup From Rose
Big Ed Brown and Rosemarie Vega finally broke things off for good on TLC's '90 Day Fiancé: Before the 90 Days,' and Big Ed tried to make amends with his adult daughter, Tiffany, after he returned to the U.S. Some '90 Day Fiancé' fans had doubts as to his true motives.
90 Day Fiancé star Big Ed Brown had his heart broken in the Philippines when his much younger girlfriend, single mom Rosemarie Vega, finally broke things off.
Citing the many ways in which he'd "embarrassed" her—from insulting Rose's breath, despite a stomach ulcer that caused the problem, to demanding she get an STD test without being willing to get one himself, and finally lying about wanting more children—Rose dumped Ed on a recent episode of TLC's 90 Day Fiancé: Before the 90 Days. He sadly headed back to his hometown, San Diego, as a newly single man.
On the May 31 episode, "The Never-Ending Story," Big Ed tried to make amends with his 29-year-old daughter, Tiffany Brown, who had become estranged from him because of his relationship with 23-year-old Rose. But many 90 Day Fiancé fans didn't believe that Ed really would have put in the effort to bridge the gap with his daughter if he hadn't just been dumped.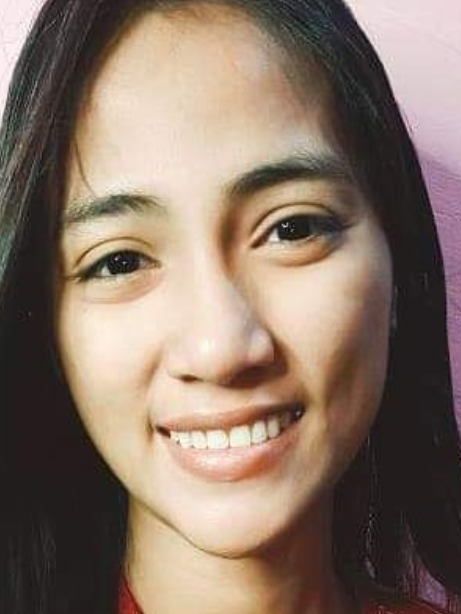 Big Ed apologized to Tiffany for not listening to her
On 90 Day Fiancé: Before the 90 Days, Big Ed met up with Tiffany after not speaking for quite some time. The 90 Day Fiancé star said he desperately wanted to rebuild their trust.
"She's the most important person in my life," he said of his daughter. "And knowing that your daughter is mad at you and never wants to talk to you again, that's been really hard for me to deal with."
As for Tiffany, she admitted that she was disturbed by her dad's age difference with his would-be fiancée. "When my dad told me about Rosemarie, I freaked out, and my dad and I had a huge argument on the phone," Tiffany told TLC producers. "I was so hurt with the fact that he wasn't listening to his only daughter…I ceased all contact with him. I don't know how to move past that, at least right now."
When Ed and Tiffany met up, he immediately confessed that he wished he'd listened to his daughter in the first place. "You were right," Big Ed said sheepishly. "It just kind of blew up in my face."
"I tried to warn you," Tiffany reminded her dad.
Still, Big Ed told Tiffany that he had to follow his heart. "I had to do it," the 90 Day Fiancé star insisted. "I had to follow through, you know? And I know I didn't listen to you. I didn't really understand why you were so upset."
Tiffany pointed out that she was older than her dad's ex-girlfriend. "I was upset that you're old enough to be her dad, and I was just like, what are you doing?" she exclaimed. "23? I'm 29! What do you have in common with her?"
Big Ed assured his daughter that, despite his recent trip to the Philippines to try to find true love, he would always put Tiffany first. "I was selfish, and I'm sorry," he told her. "One thing I definitely want you to know is that you were and are and have always been the love of my life…and I did realize, well, I probably flushed that all down the toilet. And that's what scared me the most. But for what it's worth, I'm sorry for not listening to you and that I hurt you."
"I appreciate that," Tiffany responded, seeming to accept her dad's apology.
"I'm human. I'm a dumba**," Big Ed said sarcastically. "I'm a human, funny dumba**."
'90 Day Fiancé' fans were dubious about Big Ed's motives
Tiffany might have been quick to forgive her dad, but many 90 Day Fiancé fans believed he wouldn't be trying to make amends with her at all if it hadn't been for his relationship with Rose ending.
"Big Ed, go on somewhere. Had Rose not dumped you, you wouldn't be having this conversation," one critic wrote on Twitter during the episode.
Another fan agreed, writing, "Get Big Ed off my screen. He's a creep and disgusting. Only reason he's apologizing to his daughter is cuz Rose left his nasty a**."
Meanwhile, other 90 Day Fiancé: Before the 90 Days viewers pointed out that Ed wasn't exactly telling Tiffany the whole story. Several fans wondered how Tiffany might feel about her dad now that she'd likely seen the whole show.
"Big Ed can't even be honest with his daughter and tell her that he's the one who f'd up the relationship and that Rose dumped HIM," a Twitter user commented.
Some viewers wondered why Big Ed seemed to have so many troubles with the women in his life
In addition to doubting Big Ed's sincerity, some 90 Day Fiancé fans wondered why he seemed to be at odds with nearly every woman he came across, from his ex-wife and most recent ex-girlfriend to his mom and daughter.
"Question Big Ed….Do you treat your daughter the way you treated Rose? Just asking for a friend!" one Twitter user wrote.
Another viewer argued that Big Ed should take a long, hard look at his relationships with women, romantic or not. "Wow, Big Ed…you're just not good with (any) women," they wrote. "Your daughter, her mother, Rose…time for something to change."