'90 Day Fiancé: Fans Give Geoffrey Paschel a 'Game of Thrones' Inspired Nickname As TLC Bans Him From the Tell All
'90 Day Fiancé: Before the 90 Days' season 4 star Geoffrey Paschel is under fire from fans for his extensive criminal history, that has even led them to give him a 'Game of Thrones' inspired nickname.
90 Day Fiancé: Before the 90 Days fans are not happy with Geoffrey Paschel. Fans have criticized the series for its casting decisions in the past but adding Paschel to this year's lineup might be the show's biggest misstep yet. Paschel has a questionable history with the law and is currently facing domestic abuse charges. Fans are so upset that they have given Paschel a nickname straight out of Game of Thrones.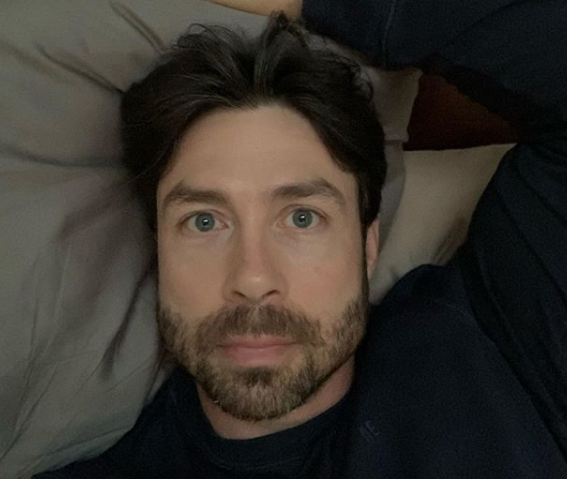 A look at the charges against Paschel
Paschel has an extensive history with the law, including charges of domestic assault, aggravated kidnapping, vandalism, and interference with a police call.
Months before he was cast to appear on 90 Day Fiancé: Before the 90 Days, Paschel was involved in a serious domestic abuse case.
According to Screenrant, Paschel's ex-girlfriend claims that he physically attacked her in June and sought a restraining order as a result of his actions. Court documents reveal the extent of the allegations, leaving fans wondering why TLC put him on the show at all.
"He repeatedly bashed/slammed my head into the hardwood floors of my home. He dragged me through the house by my hair and continued throwing my body into walls and furniture. I know this because of blood on my walls, furniture, etc.," Paschel's former girlfriend claimed.
The responding police officers seemingly found evidence to back up the allegations. This includes bruising on the victim's body and scratches on her elbows, knees, and forehead. She went to the hospital after the encounter and doctors believed she had suffered a concussion.
Paschel was due back in court at the end of March, but the status of his case remains unclear due to the coronavirus pandemic. He made his debut on the current season of 90 Day Fiancé: Before the 90 Days back in February.
What does Paschel say about the charges?
In light of the serious nature of the charges, Paschel recently addressed what happened between him and his former girlfriend.
The 90 Day Fiancé cast member denied any wrongdoing and said that the allegations are related to a child custody case with his ex-wife. We do not know what Paschel is referring to but he clearly does not think he did anything wrong.
When police arrested him in June, Paschel tried to kick out the window of the police car while he was sitting in the back seat. Officers subsequently put leg restraints on Paschel to prevent him from doing further damage.
Paschel has been married four times. Two of his former wives have accused him of domestic abuse, one of whom says that he repeatedly raped her and threatened her life.
The first time Paschel found himself on the wrong side of the law was way back in 1997. At the time, he was charged with possession of drugs. In 2000, police arrested him for larceny and theft.
Fans weigh in on the '90 Day Fiancé: Before the 90 Days' drama
Considering his extensive issues with the law, it is easy to see why fans are outraged with TLC for allowing Paschel on the show. The network has not commented on his history with the law, but fans have expressed their opinion of the situation online.
Taking to Reddit, several fans blasted TLC for giving Paschel an opportunity to tell his side of the story without doing the same for his victims. Fans also criticized the show for trying to make fans feel sorry for Paschel by leaving his past somewhat of a mystery.
"What bothers me the most is what TLC is giving Geoffrey, they are giving him the opportunity to speak about his side and only his side, they are giving him the opportunity to paint his picture of events," one fan wrote. "They however are not giving his VICTIMS that ability its shameful."
Another user went on to note that producers are starting to distance themselves from Paschel. TLC recently removed him from several popular podcasts and he was banned from the 90 Day Fiancé season 4 tell-all.
While fans are still waiting for the network to address the situation, viewers have given Paschel an unflattering nickname. 90 Day Fiancé fans have started calling him Prince Joffrey, a reference to one of the worst villains on HBO's Game of Thrones.
New episodes of 90 Day Fiancé: Before the 90 Days air Sunday nights on TLC.