'90 Day Fiancé': Fans Glad Gwen Takes Yara's Side
'90 Day Fiancé' couple Jovi and Yara have been having relationship troubles lately, and fans are happy to see Jovi's mother Gwen taking Yara's side.
90 Day Fiancé couple Jovi and Yara have been struggling to see eye-to-eye since the birth of their daughter, Mylah. Jovi Dufren feels as if Yara Zaya has become obsessed with parenting and is now "boring" as a result. Yara feels as if Jovi isn't doing his fair share, and that he's not making an effort to understand how life has changed since having a child. The two go on vacation to Miami to get back on track, but a strip club trip makes things worse — and once Gwen learns what's been going on, she's telling it like it is. 
'90 Day Fiance': Jovi takes Yara to the strip club, gets slapped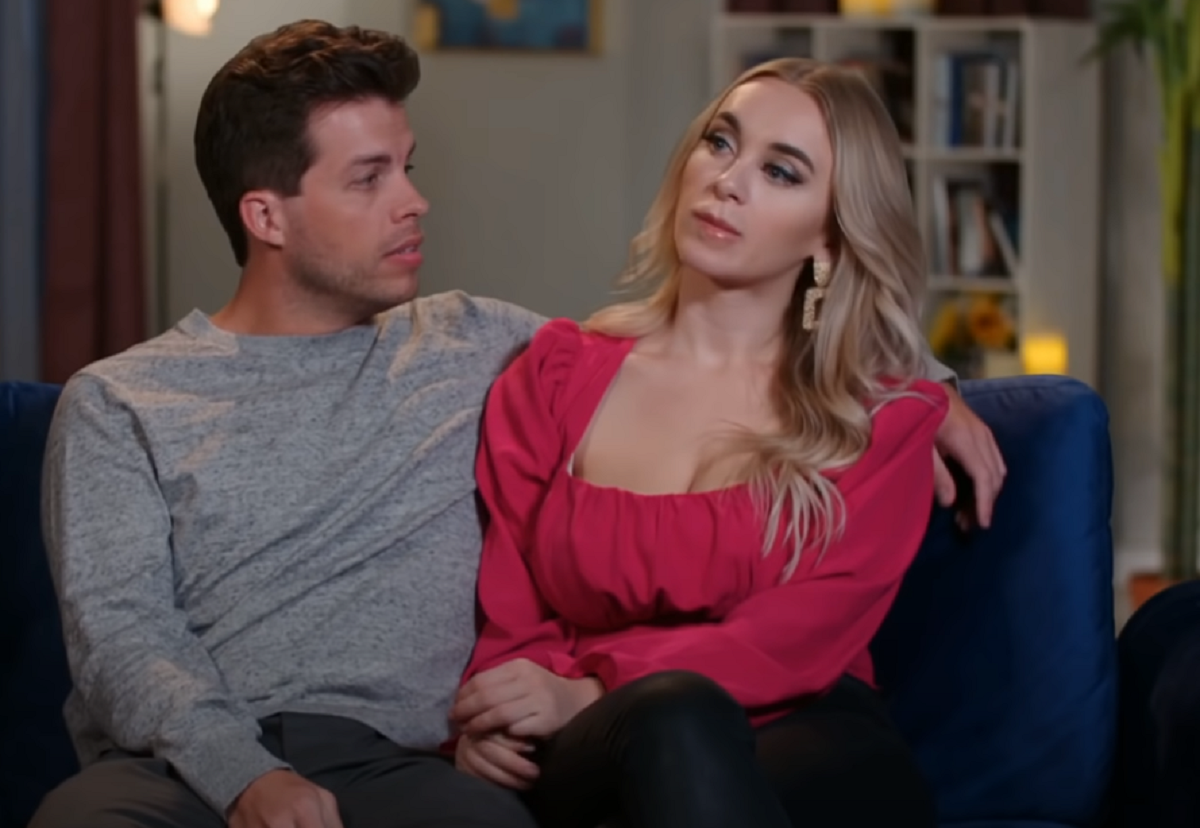 After telling his 90 Day Fiancé wife that she's become boring since having their child, Jovi Dufren convinced Yara Zaya to head to a Miami strip club with him. Yara acquiesced because Jovi has been calling her boring recently, and she felt as if she needed to prove that she's still interesting. 
Unsurprisingly, it went very poorly. Jovi got a little too comfortable with the performer, and Yara was not happy about it. He stood up and "showed" Yara how to give them money before blowing the performer a kiss. 
"Some naked lady dance in front of my husband. What should I do? I don't know," Yara said during a talking head. 
"You're f—— stupid," she told Jovi. She got up and slapped Jovi before walking away.  
This isn't the first time Yara has had frustrations with Jovi and strip clubs — Jovi previously received a private dance at a strip club while away from Yara.
Jovi's mother Gwen takes Yara's side
Recent 90 Day Fiancé episodes have seen Jovi Dufren doubling down on claims that Yara Zaya has become a "psycho mom" and "boring" since having Mylah. He's continued his partying lifestyle, and feels as if Yara used to be the type who would join him. 
Jovi's mother Gwen, however, is not having it. After learning of what happened at the strip club, as well as hearing how Jovi has been calling Yara boring, she calls out her son. 
"Jovi's been saying she's boring and she's not fun. I don't think Jovi's being completely honest about what's going on. And I don't know what he's thinking because obviously, Yara is being a mom. He's being very rude. He needs to rethink that and they need to figure things out," Gwen said during a talking head. 
When Yara told her about the strip club incident, Gwen sympathized with her and told her not to let Jovi do whatever he wants.
"That makes me really sad. There's no reason you had to go sit at a strip club if that's not what you wanted to do," she told Yara. She added that her daughter-in-law should not feel compelled to say yes to Jovi when she doesn't want to. 
Gwen also pointed out that she'd previously suspected Yara of marrying Jovi for a green card, but that she was wrong — she now feels it's Jovi who wasn't prepared for marriage. 
"I think [Yara]'s proven me wrong. … Now I'm starting to worry that Jovi's the one that wasn't ready," Gwen admitted.
'90 Day Fiancé' fans happy to see Gwen calling Jovi out
90 Day Fiancé fans were impressed by Gwen and praised her for admitting that she was wrong, and for calling out her own son on his shortcomings. 
"I like that his mom is so over dealing with his bratty attitude for so long, that she understands when he's being unreasonable. I hate when moms defend their sons especially when they're in the wrong," wrote one YouTube commenter.
"Omg, isn't she wonderful! I side-eyed her at first too in the beginning based on some of the things she said directed towards Yara. But now? What a lovely lady to have as a MIL. A real adult who offers sane advice to both of them," wrote a Redditor. 
"The fact she admits her son is an a–hat tells me she has her own standards and can think for herself. This is so different from many of the moms who think the sun shines out of their son's a–," opined another Redditor.