'90 Day Fiancé': Darcey Silva's 'Dream Board' Makes Some Fans Angry – 'You Have Issues'
Darcey Silva has become a major part of the 90 Day Fiancé franchise. From her first days in the series, fans have gotten to know the unique woman and what she brings to the table. Darcey first made an appearance in the franchise in 90 Day Fiancé: Before the 90 Days. She even scored her own spinoff with her sister, Stacey Silva, called Darcey & Stacey.
Darcey recently shared her "dream board" on Instagram, which prompted a lot of different opinions from fans.
Darcey Silva is now engaged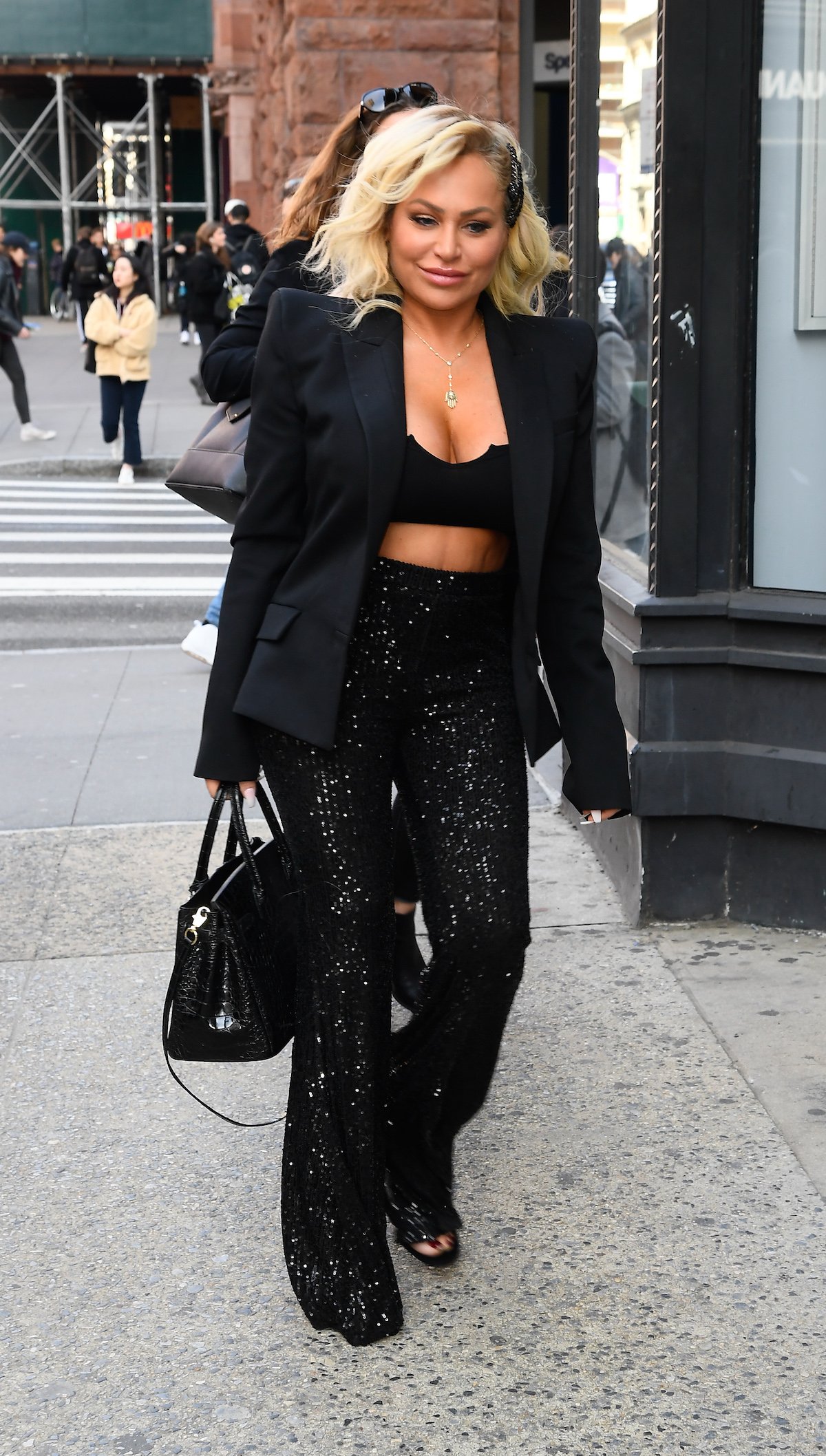 Over the years, fans have seen Darcey struggle to find love with Jesse Meester and Tom Brooks. However, she's finally with her fiancé, Georgi Rusev. Her journey has been a long and exhausting process at times, but it's given fans a lot of entertainment over the years.
In season 1 of Darcey & Stacey, Darcey starts a new whirlwind relationship. Georgi Rusev, who lives in Washington, D.C. and is originally from Bulgaria, met Darcey for the first time on social media. They finally saw each other in person during the Super Bowl in Miami.
After initially declining Darcey's request to come and visit her during the coronavirus (COVID-19), Georgi eventually accepts, and the two get their own apartment together in the meantime. Despite some drama (of course) they eventually get engaged despite Georgi already being married and going through a divorce.
So will there be a season 2 of the series? Although there hasn't been an announcement for the new season, according to ScreenRant, if season 2 does happen, then fans can look for it to premiere this year sometime near August 2021.
Darcey recently shared her 'dream board' on Instagram
RELATED: '90 Day Fiancé': Darcey Silva and Fiancé Georgi Rusev Just Unfollowed Each Other
Darcey has been known to share on social media with her followers, and she recently shared her "dream board" on Instagram. The post is a collage of multiple images together. The first one that draws in the eye is the enormous diamond ring in the upper left corner. The rock is seriously impressive. Next to it is a photo of a rather large house with a nice underground pool.
Underneath that photo is a young woman and only her nose down can be seen. The last bottom left square has numerous pictures cropped into it that includes a woman turned away from a diamond ring with a hand holding it. There are also pictures of women in wedding dresses, a woman on the beach, and wedding venues including a ceremony space and a reception area.
Darcey captioned the post: "Darcey's Dream Board! ❤️💋 #darceysilva #love #family #dream #manifest #anikoandaspen #darceyandstacey #darceyandgeorgi #darceysilva #home."
Fans had wildly different opinions about Darcey's latest post on social media. Some weren't impressed, while others seem to wholeheartedly support it.
Fans use Instagram to rip into Darcey
Fans had a lot of different reactions to Darcey's "dream board." Opinions were all over the place and were pretty mixed. Some fans ripped into Darcey calling her everything from "needy" to "materialistic and plastic."
One follower on Instagram says Darcey could be using her social media "for good in the world." However, they say it's "all about physical appearance and needing a man."
Another calls her "needy" in a comment. "Act your age, needy one! Lol," they said.
"All materialistic and plastic," another said. "Go spend time with your kids!"
A follower compares Darcey to a "fly" in one memorable comment. "She's like a fly that won't go away 🎭," they said.
One fan wants to understand why Darcey is concerned about marriage. "I really wish I understood why Darcy is so hung on marriage," they said.
While others added comments including "Grow up!!!" and "You have issues."
On the other hand, some fans had positive things to say

Other fans had a lot of positive vibes for the celebrity. A fan doesn't see anything "wrong" with Darcey's post. "I literally see nothing wrong with this idk why ppl are hating lol," they explained.
"I hope all your dreams come true!" said another fan.
Some fans added comments that included, "Vision boards come true!! ❤️❤️❤️❤️" and, "Love it ♥️."
One fan hopes Darcey's "dreams come true." "Hope all your dreams come true, Darcy 🙏🙏," they said.
While another fan has the same sentiment for the celebrity. "I wish you all the best and may all your dreams come true Darcey, you deserve it ❤️ Much love," they expressed.
Fans have a lot of opinions on both sides when it comes to Darcey's "dream board" on Instagram.