'90 Day Fiancé' Fans Like Darcey Silva's Natural Hair More Than Wigs
90 Day Fiancé stars Darcey Silva and Stacey Silva have been continuing their journey together on their spinoff, Darcey & Stacey. Recently, they revealed their natural hair during a portion of their makeover, and while some fans were shocked, many others felt that their natural hair was overall a better look for the two than the wigs and extensions they wear. Their hair, however, is only the tip of the iceberg — Darcey Silva and Stacey Silva also recently underwent a number of procedures that Darcey is calling part of their inner transformation.
Darcey Silva and Stacey Silva reveal their natural hair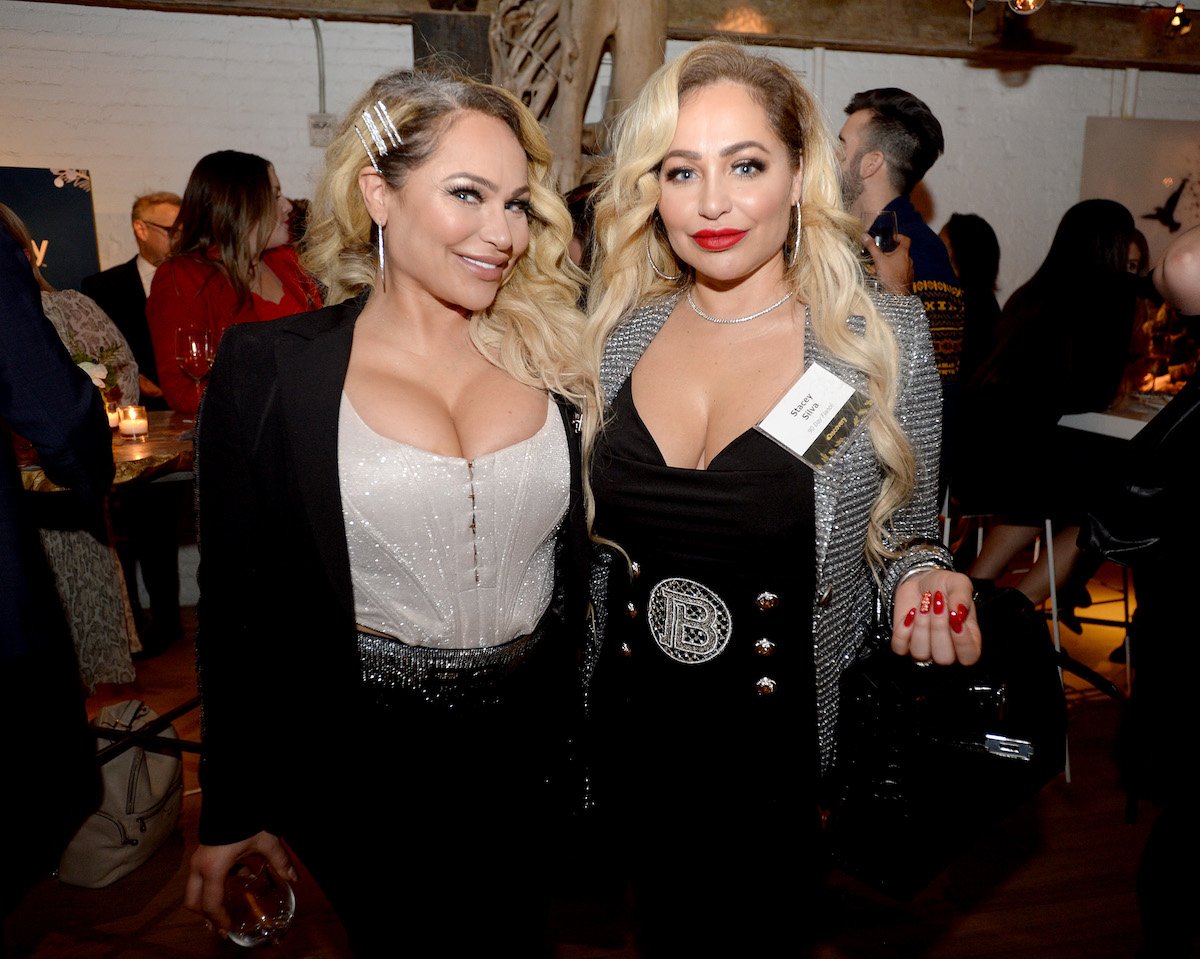 As part of their new journey on Darcey & Stacey Season 2, the Silva twins of 90 Day Fiancé fame are getting their hair redone. However, it's been a while since the two had an opportunity, so they've been wearing wigs for some time.
"Ok ladies, let's see what's under these wigs," said their hairdresser.
The twins then prepared themselves, mentioning that they expect their hair will be a "hot mess" before removing their wigs.
"There it is, freedom, gotta let it out. Feels good. Shake it out Stacey," Darcey Silva said after taking off her wig. "This is the real deal right here."
The two then compare their gray patches, with Stacey calling them skunk patches, and saying they're "starting to look like Nana a little bit."
"Florian loves my natural hair. The curls," said Stacey to producers.
"Same with Georgi. But I'm ready for a new set of extensions," Darcey added.
The two then get new extensions, and sage the extensions and pray over them in what they call a "ritual" as the hair staff looks on.
"We usually have a ritual we do with our hair because we want to make sure that the energy from the new extensions are pure, and you know, not holding on to any negativity from whoever had it before us," Darcey Silva explains.
'90 Day Fiancé' fans prefer it to their wigs
Some 90 Day Fiancé were surprised by Darcey Silva and Stacey Silva's natural hair. Although it needed some love, many felt that their natural look was much better than the wigs and extensions they typically wear.
"Their natural curly brown with a streak of grey could actually be stunning if they maintained it, but they both had it all greasy and matted. It's sad that they feel like they have to compete with 20-somethings with the fake blonde. Of course they're free to do what they want with their own looks, but I wish they could see the natural beauty in themselves the way they are," posted one Redditor.
"I'm amazed how thick it was. I'm their age and am jealous. If I had that head of hair I would pamper it," added another user.
"I actually really like their natural hair. If they got a deep conditioning treatment I think it'd help a lot. I LOVE Darcey's gray patch," a Redditor wrote on a separate post.
Darcey Silva calls recent plastic surgery an inner transformation
90 Day Fiancé stars Darcey Silva and Stacey Silva are pursuing their plastic surgery goals on their current season of Darcey & Stacey. Darcey says that for her, it's part of an inner transformation as well.
"You know what, we're embracing ourselves, loving ourselves from within and it just radiates on the outside for us," Darcey Silva told Entertainment Tonight.
"It wasn't just for outward transformation, it really was from the inside, and I think you have to have a certain kind of understanding that regardless of what can happen, what can't happen, you just gotta sometimes take risks in life," she added.