'90 Day Fiancé' Fans Mad at Geoffrey Paschel for Shaving His Double-Coated Dog
90 Day Fiancé has seen its fair share of questionable casting decisions in the past. TLC has taken on folks with questionable criminal histories before, and that didn't stop them when it came to Geoffrey Paschel either. The reality star has his diehard fans for sure, but many who watch the reality show were unhappy with TLC for casting him, as he has a lengthy history of domestic abuse allegations against him. Now, fans are upset with Paschel again — this time because he shaved his dog.
Geoffrey Paschel has a checkered past
RELATED: '90 Day Fiancé': Deavan Clegg Blasts Geoffrey Paschel On Instagram, Calls Him An 'Evil Person'
90 Day Fiancé star Geoffrey Paschel raised some major controversy when he was added to the hit TLC reality show. The reality star has been facing some very alarming claims laid out against him by his exes, especially a 2019 incident involving an ex-girlfriend.
In 2019, Paschel's girlfriend claimed he became physically violent towards her, and during his assault on her tried to prevent her from calling for help.
"He repeatedly bashed/slammed my head into the hardwood floors of my home. He dragged me through the house by my hair and continued throwing my body into walls and furniture. I know this because of blood on my walls, furniture, etc.," she claimed in court.
Police reports reflect her comments. Officers "observed a large raised bruise on [her] forehead and abrasions on her elbows and knees." Additionally, she was diagnosed with a concussion at the hospital.
Paschel has faced accusations of domestic violence and rape from other exes in his past, and one has even claimed that he used his children as drug mules. Fans were so disgusted by Paschel and his behavior that they started up a petition to have him removed from the show.
Geoffrey Paschel poses with shaved dog
Now, 90 Day Fiancé fans are getting upset with the reality star once again, but this time it's because he shaved his dog. In a notably verbose and self-indulgent six paragraph Instagram post, Pachel waxes armchair philosopher on "challenges" after shaving his dog.
"I grew up on the notion that, in order to make it, YOU have to make it. In my childhood, there wasn't an option to remain dependent on others. I had to learn to be independent from a young age, and I am glad I did," writes Paschel in part. What depths of self-reflection, all from shaving a dog. Groomers must write novels.
"This massive dog is a challenge. He appears to be all giddy, happy, and loving in these pics, but this little menace gave me a run for my money. He is a beast who does not want to be bothered with a silly shearing, yes, shearing," writes Paschel.
"Those are sheep shears and there is no other option for his thick, course mane. What he doesn't understand, in the moment, is that it's for his own good. The summer heat and humidity in East TN is no joke," he added.
'90 Day Fiancé' fans aren't happy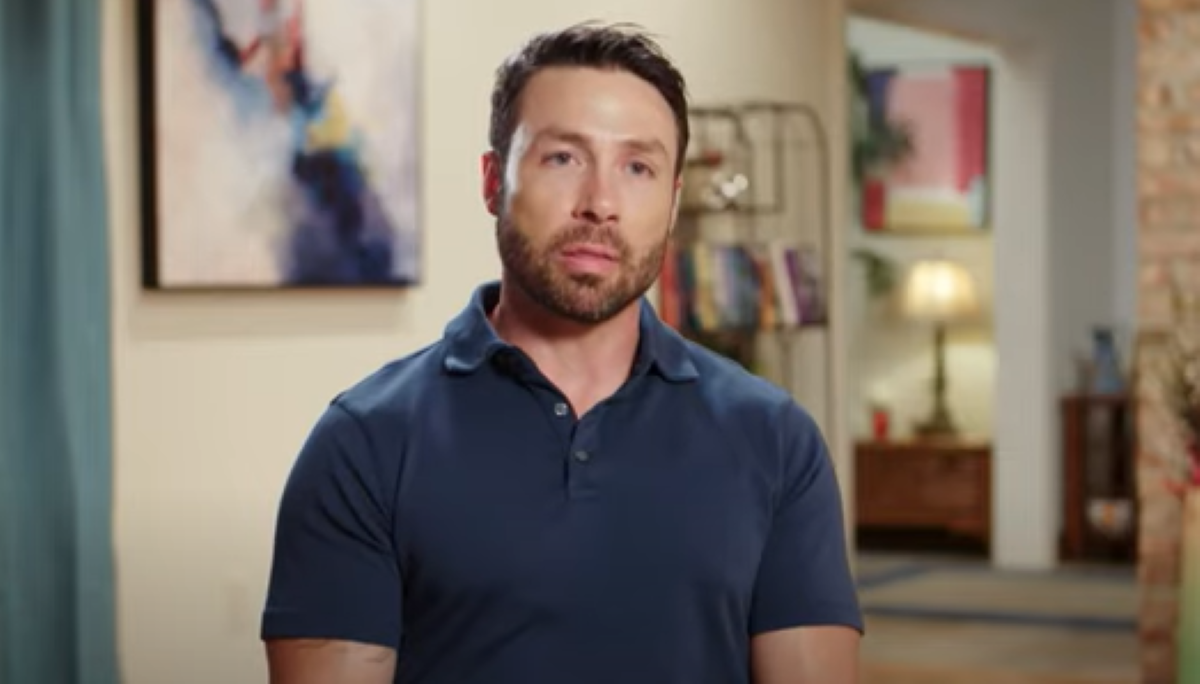 While Geoffrey Paschel may think shearing his dog is for its own good, 90 Day Fiancé fans aren't so sure. In fact, they think Paschel might need some additional education when it comes to caring for his dog.
Paschel has a Caucasian Mountain Dog, which are notoriously large and rugged, and sport double-coats. What Paschel might not realize is that double-coats are not meant to be shaved off. In fact, shaving a double-coated dog can result in sunburn and overheating, as the dog's double-coat naturally protects it from overheating and burning in the sun.
"I'm just saying that maybe if you didn't shave his double-coat, he would still have his undercoat and he would be able to regulate his own body temperature and feel great in the summer without being sheared," pointed out one Instagram user.
"Sooo why the hell is he shaving down a double-coated dog? He really shouldn't be doing that especially since he lives in the south and a double-coated dog's fur prevents it from overheating by shedding and getting sun burns," noted a Redditor.
"Why does he keep shaving that damn dog," lamented another user.