'90 Day Fiancé' Fans Outraged Over Kimberly Forcing Intimacy With Usman
'90 Day Fiancé' fans are outraged that this season's star, Kimberly, tried to force intimacy on Usman on last night's episode.
90 Day Fiancé fans have seen some pretty crazy storylines this past season. From Alina Kozhevnikova getting fired for her racist posts, to Memphis and Hamza's surprise pregnancy, fans thought the storylines couldn't get any weirder. But now, fans of the hit TLC show are demanding answers after Kimberly Menzies tried to force intimacy with Usman Umar on last night's episode.
[Spoiler alert: This article contains spoilers for the latest episode of 90 Day Fiancé.]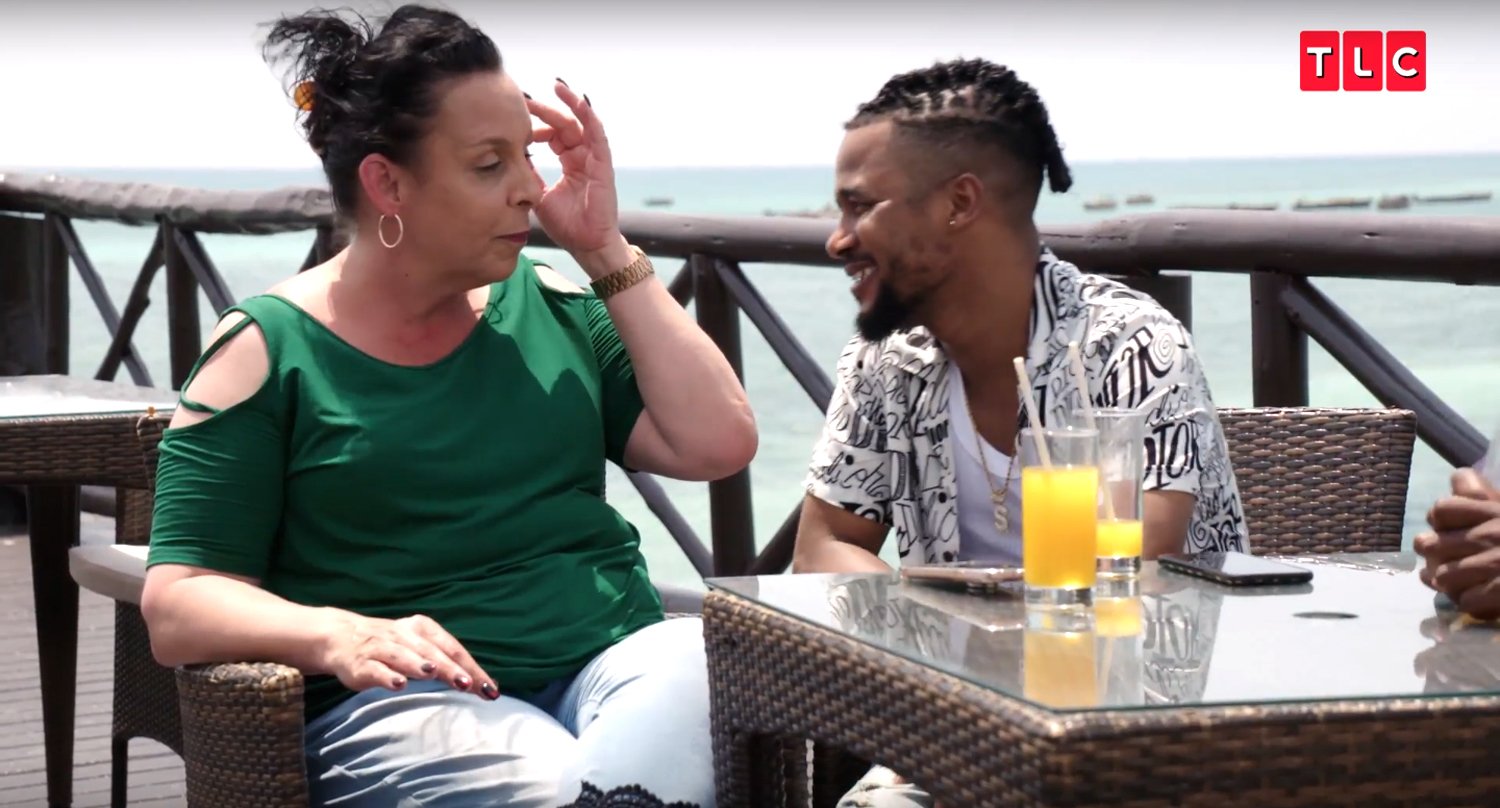 On '90 Day Fiancé,' Kimberly attempted to seduce Usman
On last night's episode of 90 Day Fiancé, Kimberly was ready to take her relationship with Usman to the proverbial next level. People reports that to do so, she attempted to seduce the aspiring rapper.
The pair are on vacation in Tanzania, where Usman was filming his latest music video. But the pair had a fight earlier that day, and Kimberly left with some very hard feelings. Usman attempted to go up to her room to comfort her.
But when he got there, the 90 Day Fiancé star discovered that Kimberly had decorated the room with sexy sheets and pillowcases. What's more, Kimberly had donned lingerie in an attempt to seduce him.
Usman repeatedly told her 'no'
On previous episodes of the show, Usman made it clear that he wasn't ready to commit to Kimberly. Usman claimed that he was "auditioning" Kimberly for the role of his girlfriend. But he also made clear that he wasn't ready to have sex with her until the pair were officially an item.
That explanation didn't sit well with Kimberly. She proceeded to cry and demand sex from Usman. When things got to be too intense, he left the room. Kimberly followed him out the door and begged him to return. Finally, he relented and returned to the room.
That's when things took a turn for the outrageous. Kimberly once again pressured Usman to have sex with her and threatened to call her son Jamal if Usman didn't agree. In the confessional, Usman explained that the only reason he was trying to be nice to Kimberly was that she was an "elder."
But 90 Day Fiancé fans were disturbed.
Fans are outraged that Kimberly persisted
There were far too many fans of the show who took to Twitter to express their disgust at Kimberly's behavior. Many of them felt that the 90 Day Fiancé production crew was holding to a double standard. They believed that if the situation were reversed — and Usman was pressuring Kimberly for sex — he'd be rightly viewed as a predator.
"This sexual coercion you are attempting with Usman is just too much. It's very creepy," wrote one fan. "I never thought I'd see the day when I'm agreeing with Usman's ex that if it was a man begging a girl for sex it would be a PR nightmare for TLC," wrote another.
90 Day Fiancé fans will have to tune in to see what happens next. And, hopefully, things take a turn for the less creepy.