'90 Day Fiancé' Fans Outraged That Deavan Clegg Gives Her Baby Juice
90 Day Fiancé couple Deavan Clegg and Jihoon Lee have been slinging accusations at one another ever since they called it quits on the hit TLC franchise. Notably, Clegg has claimed that Lee abused her daughter Drascilla, and that he wants nothing to do with his son, Taeyang. Meanwhile, Lee says Clegg is preventing him from having any contact with his son whatsoever, and says that Clegg's claims of abuse are fabricated or dramatized. Clegg has also dealt with plenty of backlash over her parenting skills, given Drascilla's wild behavior on the show. Now, fans are asking her to stop giving her baby juice, and she's not having it.
Deavan Clegg says CPS and Animal Control were called on her
RELATED: '90 Day Fiancé': Deavan Clegg Claims Show Trauma Gave Drascilla an Eating Disorder
Deavan Clegg seems to have more drama and struggles with fans than any other 90 Day Fiancé star to date, if her claims are to be believed. She's suggested she's had to move multiple times due to stalking, and now she's saying that fans have had CPS and Animal Control called on her.
Clegg suggested that Jihoon Lee may be behind fans stalking her and finding her address.
"The reason we have not shared our new address is because we had to relocate twice for safety reasons due to him giving out our address to random people who we have never met," said Clegg.
"The fan who has written his statements and given our address to we believe to be someone who can harm us. Due to this we have had to relocate and have filed a police report in the past," she added.
While on the Big Mood podcast, Clegg has claimed that fans got the authorities involved with her children and her pets.
"It can get really nasty and bad. I've had hate mail. I've had people like call CPS (Child Protective Services) on me. Someone sent the dog police, animal control, to my mom's house to take Jihoon's dog, like that kind of stuff," she said.
'90 Day Fiancé' star upset with fans over juice judgment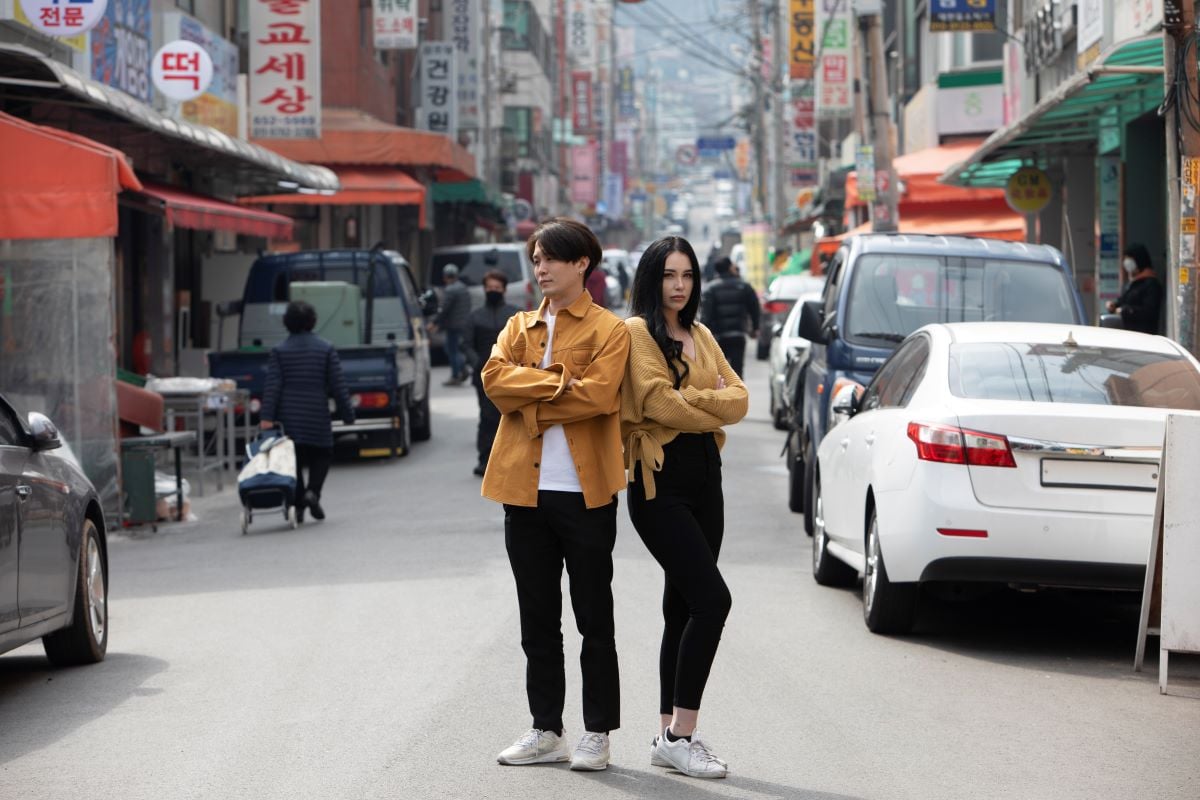 90 Day Fiancé fans have been trying to tell Deavan Clegg how to raise or discipline Drascilla almost since day one on the show, when her wild behavior was made apparent. Naturally, Clegg has become frustrated with folks telling her how to parent.
Clegg seems to be struggling with dental health when it comes to Taeyang, who she has recently switched to juice.
"The cavities are from bottle rot and bad hygiene 100%. Too young for so many cavities," wrote a commenter on Instagram.
"It's 8 oz that's the most ridiculous thing I've ever heard every doctor recommends tos witch babies to juice by the age of two like my goodness people," wrote Clegg in reply.
"Are you serious? First everyone is angry saying put juice in a bottle and I do and you are all still angry. It's organice juice it won't kill a child ridiculous," she added in another comment.
One user replied with an American Dental Association link that suggests juice not be consumed before 12 months, and that it be consumed only in strictly regulated quantities between 12-18 months due to the high sugar content.
'90 Day Fiancé' fans annoyed
90 Day Fiancé fans are feeling irritated with Deavan Clegg's reply to their guidance. Some suggest that Clegg is being enabled by other fans who are trying to defend her from "mom shaming."
"She has her little defenders on there who cry 'Mom Shaming!' For even the most sound of advice. It's a bit different when the mother feels no shame and ought to," opined a Redditor.
"It sucks because mom shaming is a real and very harmful thing, but 'you should follow the advice of real doctors' is not remotely mom shaming," added another user.
"Doesn't she understand that organic juice still has a ton of sugar? She gives too much sugar to those kids and has no education on food and nutrients," wrote a disgruntled user.