'90 Day Fiancé': Fans Praise Paola Mayfield For Being a Proudly 'Hot Mom' After Latest Instagram Post
When Paola Mayfield moved from her home country of Colombia to marry Russ Mayfield, who hails from Oklahoma, the 90 Day Fiancé star already caused a bit of a stir with her sexy outfits.
The 33-year-old model, now mom to baby Axel and a nutrition and fitness coach, argued with her mother-in-law over her revealing pajamas. She even clashed with her slightly more straight-laced husband over her lingerie getup for a music video.
But Paola has always pushed back against both slut-shaming and mom-shaming from critics. After the 90 Day Fiancé star's most recent Instagram post, she experienced a double whammy over a snapshot of herself in a crop top. Luckily, many 90 Day Fiancé fans came to Paola's defense, arguing that it was great that a mom could own her beauty and sexuality so confidently.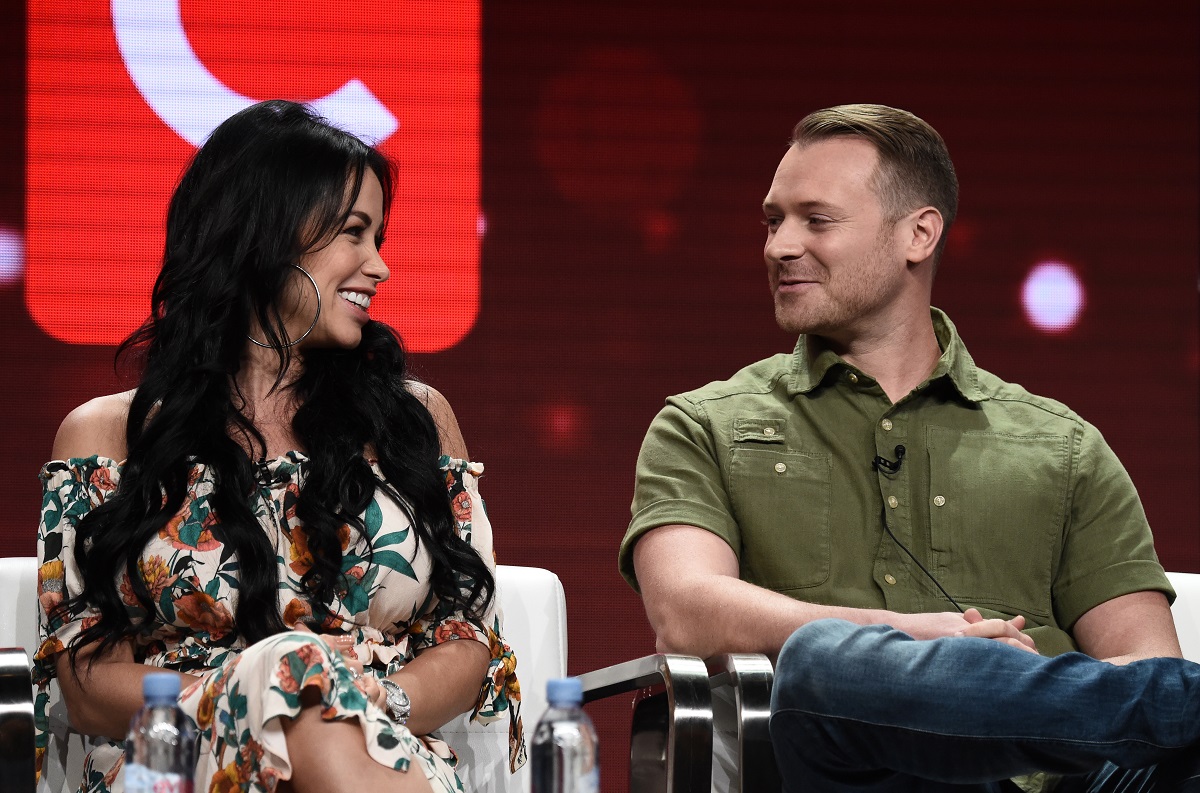 Paola hinted at a new career move in a sexy new Instagram post
On Nov. 28, Paola shared a snapshot of herself decked out in low-slung jeans, black high-heeled boots, and a midriff-baring crop top. Her hair was dyed bubblegum pink, and she posed with a suitcase in the same vibrant color, captioning her Instagram photo: "Photoshoot ready! Pink is the color for my new careeeeerrrr adventure."
The 90 Day Fiancé star didn't share any more details about her new career, although she ruled out business ventures related to hair and makeup in the comments.
Paola has worked as a lingerie model, music video actor, and fitness coach in the past. After giving birth to her son Axel, she underwent a dramatic physical transformation – taking on extra workouts and going vegan in order to lose weight. She currently hosts workout routines for her members on YouTube, teaches Zumba, and provides healthy recipes through her online wellness-related business.
RELATED: '90 Day Fiancé': Which Cast Members Have Appeared in Music Videos? Here's a Rundown
Some followers criticized the '90 Day Fiancé' star's revealing outfit
Of course, some 90 Day Fiancé fans couldn't help but criticize Paola in the comments of her Instagram post. Some critics wanted to know why Paola wasn't with her husband, Russ – but she was quick to inform them that her husband was "at home with his son."
One commenter found fault with Paola's comment, writing in response: "You shouldn't you have said 'at home with our son,' you make [it] sound as if you don't claim either one."
Others didn't think the 90 Day Fiancé star should be showing off her body now that she was a mom, or that her outfit was too revealing for social media.
"Girl u old," one negative commenter wrote on Instagram, adding: "You can dress sexy but with respect for your son."
But Paola immediately clapped back, snarking in reply: "The only thing old here is the condom you have been keeping in your wallet for so long bc you haven't been able to use it."
RELATED: '90 Day Fiancé': Which '90 Day Fiancé' Stars Have Had the Biggest Physical Transformations?
Others praised her, defending her against mom-shaming
The number of positive comments greatly outnumbered the negative ones in response to Paola's sexy snapshot. Many 90 Day Fiancé fans defended Russ' wife, praising her for owning her looks and being confident in her body as a mother.
"Go Pao! Show 'em you can be hot af, dress sexy, be an incredible mother, and a moral person all at the same time!" one supporter commented.
Others praised Paola for showing that someone could be a mom, wife, career-oriented businesswoman, and sexy influencer all at the same time.
"As a mommy, we have to remember that life does not stop when we become moms," a 90 Day Fiancé fan wrote in response to the mom-shaming remarks.
Another agreed, writing, "Do you know you can be a mother and still work on what you like, especially when you have a real man by your side supporting your dreams?"
Paola thanked her supporters, sharing that she was tired of stereotypes about working moms and negative attitudes toward mothers' clothing choices.