'90 Day Fiancé' Fans React to Ariela and Biniyam Hiring a Live-In Nanny While Unemployed
On the premiere episode of 90 Day Fiancé: The Other Way Season 3, Ariela Danielle revealed that she and her fiancé, Biniyam Shibre have a live-in nanny to help them with their son, Avi. 90 Day Fiancé fans are divided with extreme opinions about her having a nanny while Ariela and Biniyam are unemployed. Some fans think that it's a sign of Ariela's privilege, and some think it's her way of adapting to the Ethiopian culture.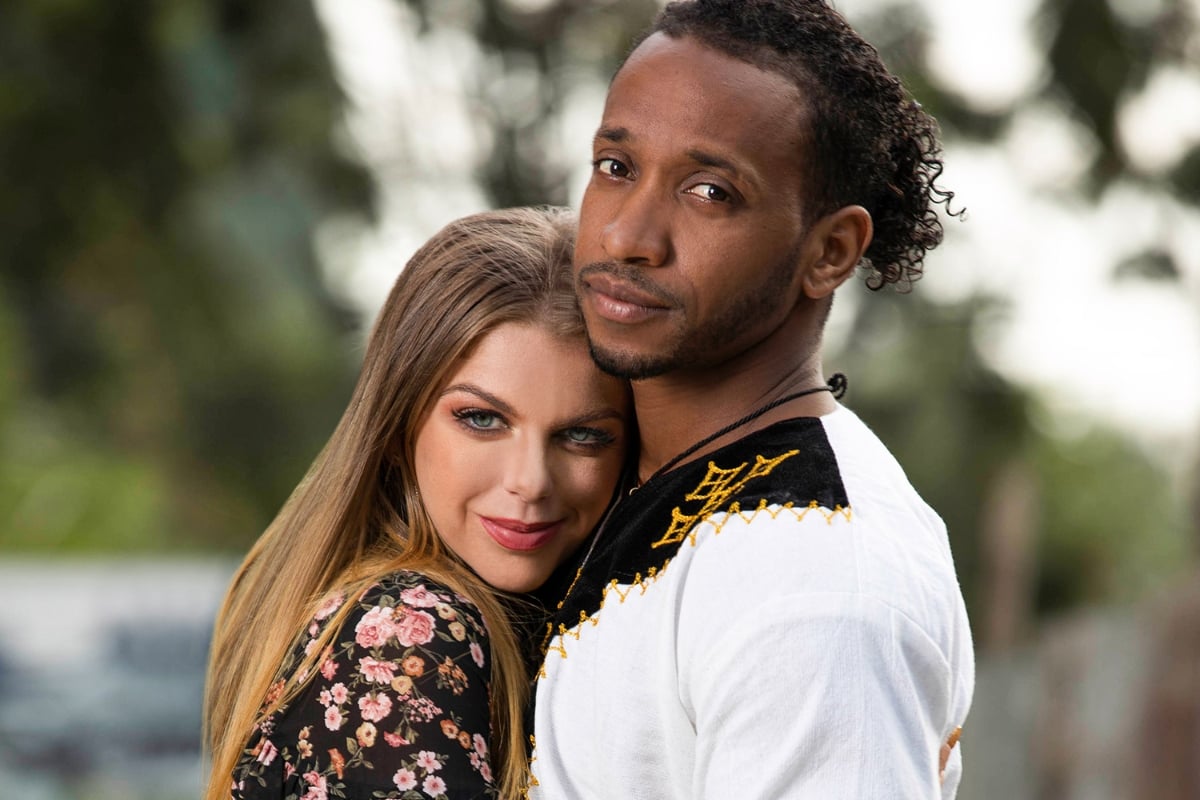 Ariela and Binyam hire a live-in nanny to watch their son while jobless
On the premiere episode of 90 Day Fiancé: The Other Way that aired on August 28th, Ariela lives in Addis Ababa, Ethiopia, with Biniyam with their son, Avi. She revealed that Biniyam's jobs as a dancer, choreographer, and martial artist have been on hold due to the coronavirus (COVID-19) pandemic. Ariela said, "It's been really hard for Bini because there's almost like no work."
She revealed that her parents have been helping her out financially. She revealed, "My parents have been helping us." The couple hired a live-in nanny, Mimi, to help take care of Avi. Ariela said, "In Ethiopia, it's very common for people to have live-in help." She explained, "Child care in Ethiopia is much cheaper than it is in the states. It's only $200 a month."
Some '90 Day Fiancé' fans say Ariela hiring a nanny is 'privileged'
Some fans think that having someone in-home is a good way to learn the Ethiopian culture, customs, and language. Meanwhile, the others think that using her parent's money to have a nanny is frivolous, considering that neither of them is employed.
One Reddit user and 90 Day Fiancé fan wrote, "It's called being a spoiled princess by her parents who raised her to believe she doesn't have to work and needed a man to take care of her and a nanny/maid!" Another fan commented, "I think people dislike her because she's privileged in a sense that she doesn't have to worry about money because of her parents but rather than use that opportunity to get ahead and become something, she just prances around the world making reckless decision after reckless decision."
Another fan said that she's good at getting her way, writing, "Man, say what you will about Ari, but this girl knows how to get her way. Got her parents paying her way, live-in-nanny, ex husband staying in her home with her new family. She must have gotten her masters in manipulation tactics."
Some '90 Day Fiancé' fans think her nanny is helping her adapt to Ethiopian culture
In the premiere episode, Ariela makes a traditional Ethiopian flatbread, injera, with the help of her nanny, Mimi. Ariela said, "She helps me understand Ethiopian culture and Ethiopian life. She helps me to learn Amharic. She taught me Ethiopian cooking." Many fans of 90 Day Fiancé: The Other Way agreed with Ariela that having a nanny helps learn Biniyam's culture.
One fan and Reddit user wrote, "The nanny is helping Ari learn new skills and how to cook traditional local foods. I think she's been good for Ari." Another fan wrote, "She's one of the very few that actually bothers to learn the culture and the language and has been more than reasonable, in my opinion anyway." Another said, "Nannies aren't frivolous and seem completely normal in this culture. If this is how they (or even her parents!) want to spend their money, it's none of our business."
Part of the beauty of 90 Day Fiancé is that it showcases many different cultures, people from different social classes, and interesting situations. This leads fans to many discussions about the show. Ariela having a nanny is just one of the many controversial debates right now, thanks to her storyline. It will be interesting to watch more of Ariela and Biniyam's family dynamic in the upcoming episodes of 90 Day Fiancé: The Other Way.
RELATED: '90 Day Fiancé' Fans Think Ariela Still Has Feelings for Her Ex-Husband and 'Best Friend' Leandro