'90 Day Fiancé': Fans React To Geoffrey Paschel's Emotional Story About His Son's Death
90 Day Fiancé: Before the 90 Days star Geoffrey Paschel has taken plenty of heat from fans since he first appeared on the show. People took issue with the fact that Paschel had some legal troubles under his belt, including serving time for selling drugs and facing accusations of abuse from former partners.
There have also been rumors that Paschel had something to do with his son's death in 2018, so he recently took to Instagram to clear his name — and fans reacted to his emotional story.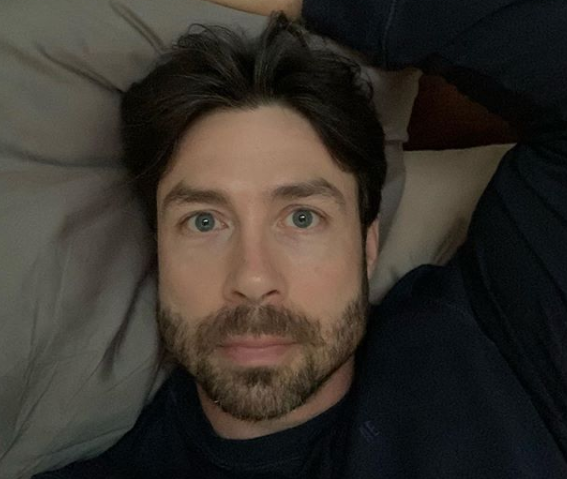 Geoffrey Paschel is not a fan favorite on the show
When the latest season of 90 Day Fiancé announced its cast, people quickly started digging in to the new faces of the show — and they didn't like what they found out about Paschel. Fans learned that Paschel had been to jail for selling drugs years back, but he openly admitted it, served jail time, and seems to have grown since those days.
Fans didn't mind that quite as much as the accusations of domestic abuse from several of Paschel's former partners. Paschel has always denied the rumors, but some even think they saw signs of abuse in his relationship with Varya on the show.
Paschel's son, Kazhem, passed away in 2018
At the beginning of the show, Paschel briefly opened up about losing his son, Kazhem, in 2018; he was only 13 months old. At the time, he didn't go into much detail about what had happened, but it didn't take long for the "rumor mill" (as he called it) to start. Fans started suspecting that Paschel was behind his son's death and that there might have been abuse involved, since Paschel's ex had requested an investigation. On May 24, Paschel took to social media to explain what really happened to his son.
Fans had emotional reactions to Paschel's story
In a YouTube video, Paschel revealed that his son had suffered several seizures, which resulted in eventual brain damage. The doctors couldn't do any more to save him, and he died in Paschel's arms. Paschel also provided documents and recordings in the video to prove that he was a supportive father and that there was no abuse involved. And upon hearing the true story, fans had emotional reactions.
"I am broken-hearted watching this… I hate that you went through such a terrible loss and you have these a**holes trying to accuse you of BS," one user commented under the YouTube video. "I can't even imagine losing a child. That's a whole different kind of pain. I can't believe people have gone so low as to accuse you of doing something to him," someone else wrote. "Absolutely heartbreaking, cried the entire time as well as got angered… I feel so sorry for everything you've been through," another person added.
Paschel is aiming to clear himself of all accusations
Paschel has been accused of more than just abusing his son. He also allegedly abused several of his former partners, including his ex-wife, but he entirely denies all allegations. He's also been accused of raping his ex-wife. Paschel has said that he looks forward to the court trial so that he can clear his name and that there are more videos to come. Fans are interested to hear his side of the story.