'90 Day Fiancé': Fans React to Memorable Images of Rose Vega From a Photo Shoot: 'You Look Amazing!'
Rose Vega from '90 Day Fiancé: Before the 90 Days' recently shared some memorable images of herself, and fans reacted.
Rosemarie "Rose" Vega became a household name with her appearance in season 4 of 90 Day Fiancé: Before the 90 Days. She was dating Big Ed Brown, but things fizzled out between them before the cameras cut off. Since the breakup, which was initiated by Rose, she's been doing rather well. 
Rose recently shared some frame-worthy images of herself, and they're a must-see for fans. What are they saying? We have all the details to know.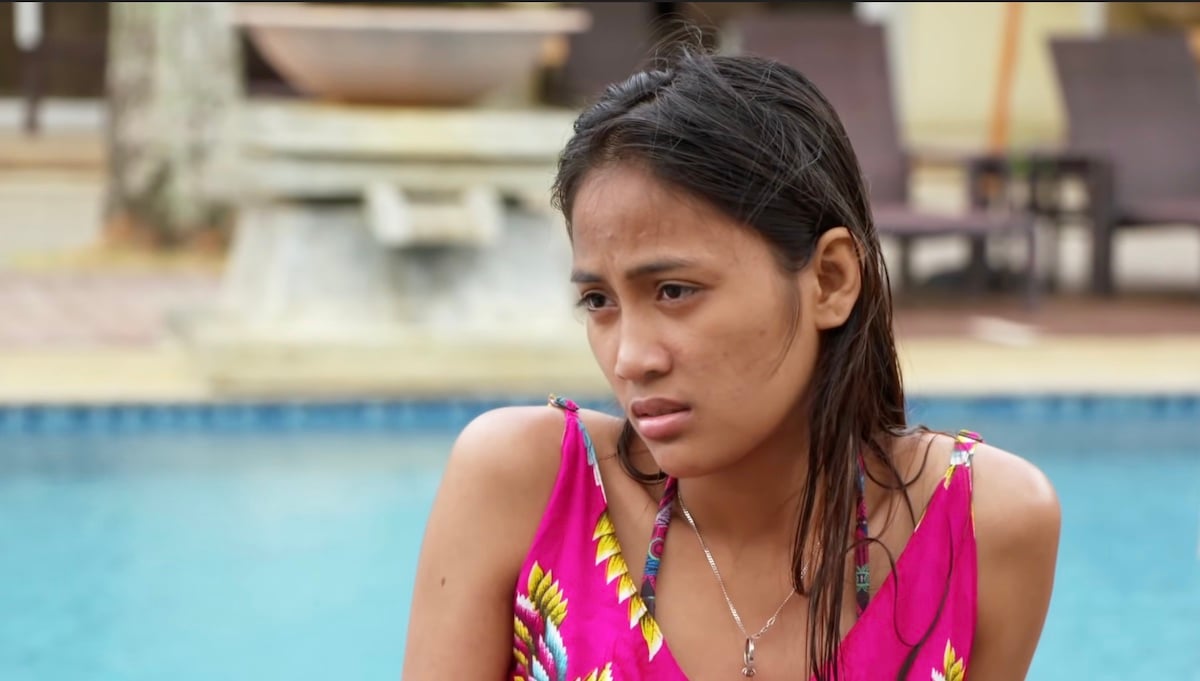 Rose Vega from season 4 of '90 Day Fiancé': Before the 90 Days'
Since the breakup, Rose is doing quite well for herself, that's for sure. She's even improved her family's circumstances. She's become an influencer on social media, and she has an impressive following. Rose has 590,000 followers on Instagram, and she has 716,000 subscribers on YouTube. Rose has even tried her hand at modeling, and she's been known to share photos on social media from her shoots.
Rose, who has a son named Prince, has a new home as well that she bought and renovated. It's an upgrade from where she was living before. She also bought her own farm, which is quite impressive. She's definitely improved her circumstances since dating Big Ed.
Rose Vega shares memorable photos from photo shoot
On May 22, 2021, Rose shared a few jaw-dropping photos on Instagram that fans will want to see from her latest photo shoot. Her new shorter, purple hair pops as Rose can be seen from the shoulders up in front of a tan background. Rose's bare shoulders can be seen, and her skin shines in the light as she looks at the camera with eyeliner and her makeup done up in the glam look. In the first image, some of her hair seemed to be moving as the photo was taken. In the second photo, her hair is straight, framing her face in a similar look as the first.
Rose captioned the post on Instagram with a quote, and she added: "Such an honor to be snapped by noted celebrity photographer Niccolo Cosme. I really enjoyed this photo shoot."
She goes on to thank a few people. "Can't wait to post more photos and the vlog!!" she adds, while tagging those who did her hair and makeup, as well as the photographer.
Rose has shared other similar images that are from the same photo shoot as well. One that she posted on Instagram is in black and white with some of her hair in her face. In the other post on Instagram, she's turned to the side in the shot.
Fans react to the first post
Over 66,000 people liked the first post she shared from the photo shoot, while over 700 commented on it. Fans seem to really like Rose's look, and they let her know it in the comments.
A fan added a comment saying, "Fully bloomed 🔥🔥🔥."
While other fans added comments like, "You look amazing!!!" and "Wow amazing look Rose."
"Such a model ❤️," another fan added.
One fan admits they're "so impressed," and they can't be the only ones. "So impressed with all that you've done! Respect!!" they said.
"You go girl girl omg," someone else added in the comments, while another fan added, "Super kool shots 👏👏👏."
Many fans seem to appreciate Rose Vega's post from her photo shoot. We'll have to see what photo shoots she participates in next.