'90 Day Fiancé': Fans React to Paola Mayfield's Latest Wrestling Look With Camo: 'Love the Outfit!'
Paola Mayfield from the 90 Day Fiancé franchise now has a new career as a professional wrestler, as many fans already know. Fans have seen a few different wrestling looks of hers so far, and she recently shared a post that shows an entirely new wrestling look that fans will want to see. What are they saying about it? We have all the details to know.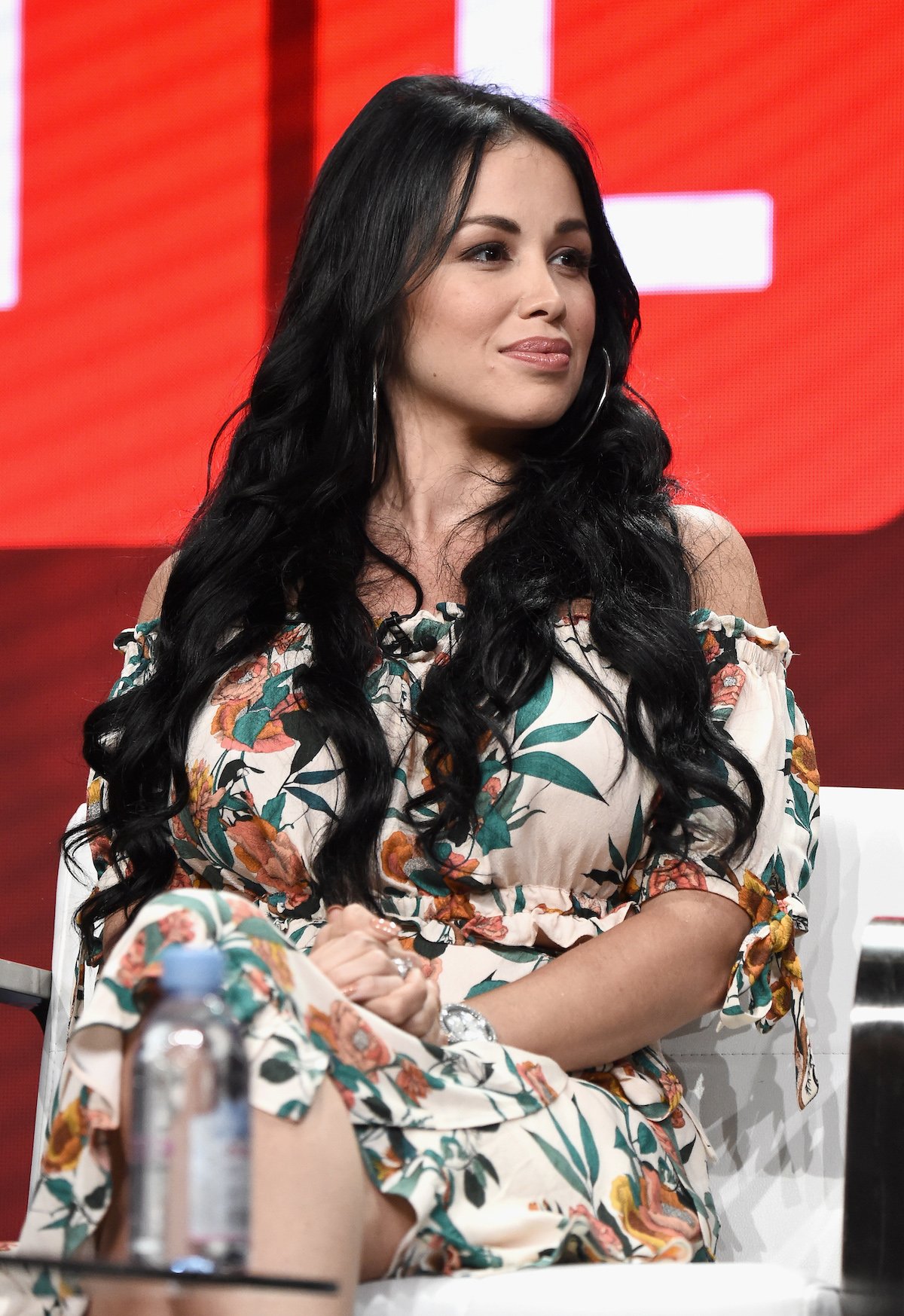 Paola Mayfield from the '90 Day Fiancé' franchise's new wrestling look
On May 30, Paola participated in an event with Daily Wrestling in Orlando, Florida, presumably in a wrestling match. That day, she shared a few images of herself in her new wrestling look, complete with camo. In the photos, she's in a wrestling ring. Her hair is red, and it appears to also be orange closer to the ends of it. She also has on red lipstick, and she sports a camouflage-colored ensemble. The top she wears, which exposes her stomach, is camouflage in the middle. There are also two straps going across her chest. The celebrity has on matching shorts that go with the top as well as fishnet stockings. The stockings can be seen above the shorts and on her thighs as well.
RELATED: '90 Day Fiancé': Why Fans Are Talking About the Way Paola Mayfield Wears Her Bikini Top in Her Latest Post
Paola has on matching camo material from her shoes to her lower thighs that reads, "PAOLA" in black on one side of her leg and "BLAZE" on the other leg in red. She has on black shoes, as well as a camo cuff around her arm and neck.
Paola captioned the post on Instagram: "Eyes on the prize #paolablaze." She thanked Daily Wrestling by tagging their account in the post as well. Over 17,000 people liked the post and over 200 commented on it.
Fans react to Paola Mayfield's latest wrestling look with camo
Fans have a lot of opinions about the post as well as Paola's new look, and they commented with their thoughts. Many fans seem to appreciate her new wrestling look.
"That attire is 🔥🔥🔥," a fan said. Paola replied back by tagging the fan and saying, "I did myself thank you ❤️‍🔥❤️‍🔥❤️‍🔥."
While another fan loves the "outfit" on Paola, and they can't be the only ones. "Omg I love this outfit on you girl 🔥," they said.
"Beautiful love the gear, red is your color," another fan added.
One fan says she's "looking fantastic" and they "can't wait to see" her "ring entrance."
Other fans commented saying things like, "Love the outfit! ❤️," as well as "Awesome outfit love !!❤️❤️ You go girl."
Many fans seem to like Paola Mayfield's new and latest wrestling look. We'll have to see how far she takes this new career as time goes on.