'90 Day Fiancé': Fans React to Paola Mayfield's Professional Wrestling Look: 'Her Outfit Is Awesome'
Paola and Russ Mayfield are some of the most popular cast members of the 90 Day Fiancé franchise, and fans have been known to stay up-to-date with what's going on in their lives. Paola recently debuted her new look as a wrestler, and fans have opinions. What are they saying? We have all the details.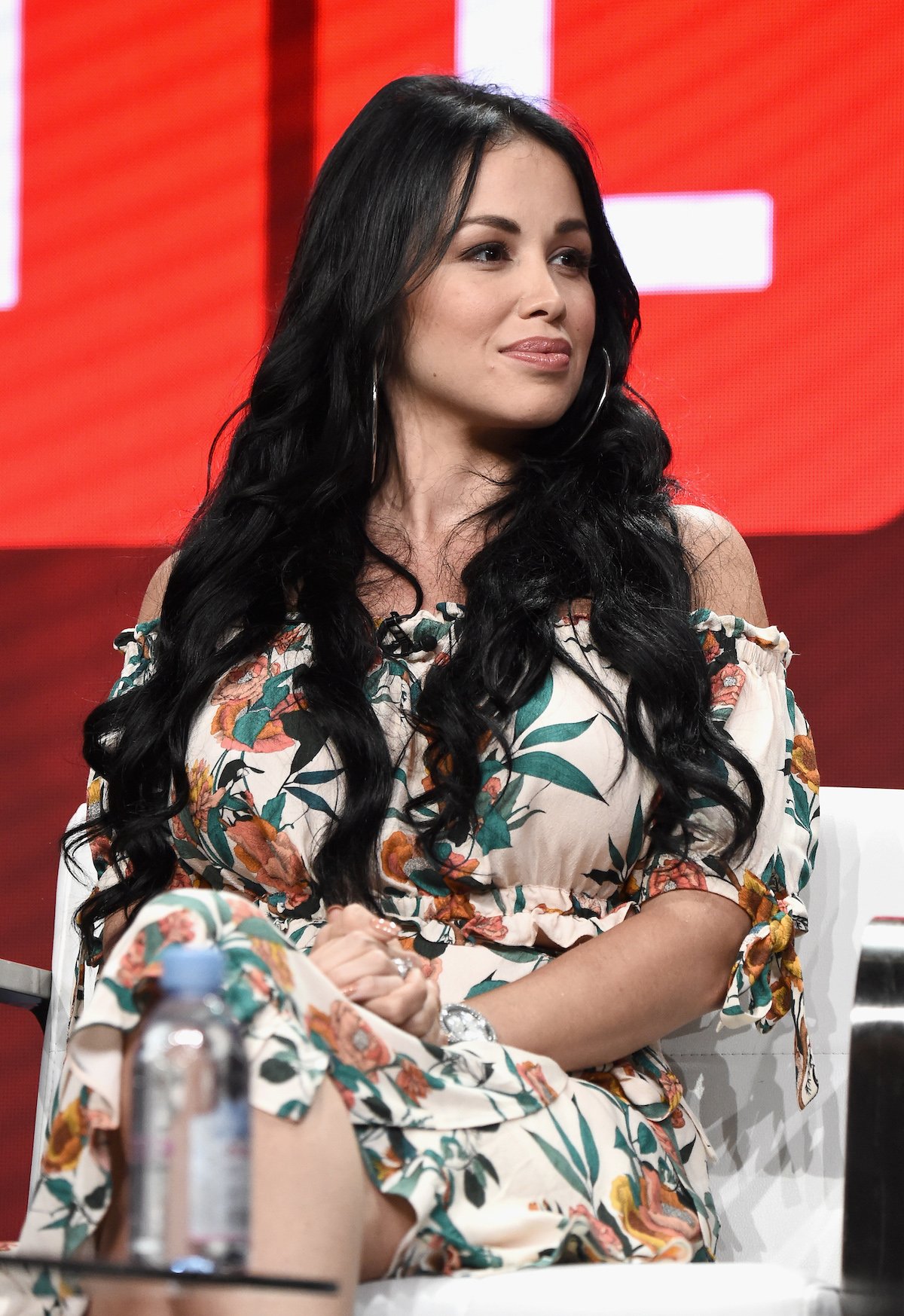 Paola Mayfield announces new profession as a professional wrestler
Paola is a personal trainer as well as a nutrition coach, according to one of her pages on Instagram. She's also a Zumba instructor, but she is pursuing a new venture as a pro wrestler, and she announced the news on March 25, 2021, on social media. In a post on Instagram, she shared a number of video clips of herself in the ring with a few people appearing to be training. Things get complex when it comes to the moves and takedowns that she's involved in, proving that she's been training. She adds in the caption: "Meet your new wrestler 🤼‍♀️ bringing all the Colombian fire 🔥."
Paola Mayfield reveals her new look as a professional wrestler
Paola revealed her wrestling look to fans on April 9, 2021. She's wearing small shorts in black, pink, silver, and beige. The strappy look includes black and pink boots along with a top that looks like a bra. She sports her long pink hair with sleeves on her arms. There are rhinestones throughout the look. She shared a number of shots that she poses for, and she can also be seen in a poster for her first event. Her new wrestling name is "Paola Blaze," and fans have a lot of opinions.
Paola captioned the post on Instagram: "The Moment is here 😎 Meet Paola Blaze, your new favorite wrestler. I've been waiting for this moment for so long! I can't believe in a couple of days, on May 1st, I will be making my debut as a wrestler. I can finally show all my hard work and dedication! You never know what you want in life until you try many things, and I'm glad I did! I have fun, I make money, and I make people angry. 😅 I've done so many things in my life that I'm very proud of and others not so much, but here I am from being a shoe designer in Colombia to modeling and acting to a very controversial TV personality, a personal trainer, nutrition coach, Zumba instructor, and now a wrestler 🤼."
She reveals that she's been training since 2020, which is obvious based on the videos she posted previously. "I've been training since last year, very hard and quietly," she continues. "Wrestling requires so many skills that I didn't know I have but d*** I'm very good at them! I love it, it makes me feel alive and powerful! I wish I knew wrestling before, but now it is my time to show you what this Latina is made of! I'm bringing the fire!" 
She even invites her fans to her "first live match" on May 1st in Hialeah Gardens, Florida. She also included a link where tickets can be purchased from $15 to $30.
Fans react to Paola Mayfield's professional wrestling look
As can be expected, fans have a lot of thoughts about the whole thing. When it comes to her wrestling look in the images, fans didn't hold back. Someone even shared one of Paola's images on Reddit debuting her look along with the poster for the event that she can be seen in and her caption of the post.
One fan says "something is off" when it comes to her "stance" in the image. "It doesn't look like she's bracing enough to believe she's about to throw a punch. Is it just me?" they asked.
Another fan thought her outfit looked like a Halloween costume. "Thought it was an American Gladiator Halloween costume," they said.
Some fans seem to really like what they see. A fan said, "I do like her gear!" while another fan adds, "She looks good."
"Her outfit is awesome," a fan says. "I love it."
On Instagram, fans have opinions about her wrestling look there as well. One fan says Paola looks "amazing." "I swear I was finna say, why she lookin like a wrestler lol you look amazing!" they said.
Another fan also thinks Paola looks "amazing," and we'd have to agree. "🔥🔥🔥 You look amazing!! 🔥🔥🔥 Can't wait to see your first match!! 😍 Team Paola Blaze!!! 👏💞💪🏽," they said.
Fans have a lot of thoughts when it comes to Paola Mayfield's look as a professional wrestler.