'90 Day Fiancé' Fans React to Steven's Unique Proposal to Alina
'90 Day Fiancé' fans have a lot to say about Steven's singing proposal to Alina. While some fans were blown away by his effort, other fans thought the whole charade was embarrassing. Here's what they have to say about the '90 Day Fiancé' proposal.
Steven proposed to Alina on a romantic boat trip on the coast of Turkey on 90 Day Fiancé: The Other Way. While Alina was thrilled by Steven's effort, many fans thought that the proposal fell short. 90 Day Fiancé fans had a lot to say about Steven's proposal — good and bad.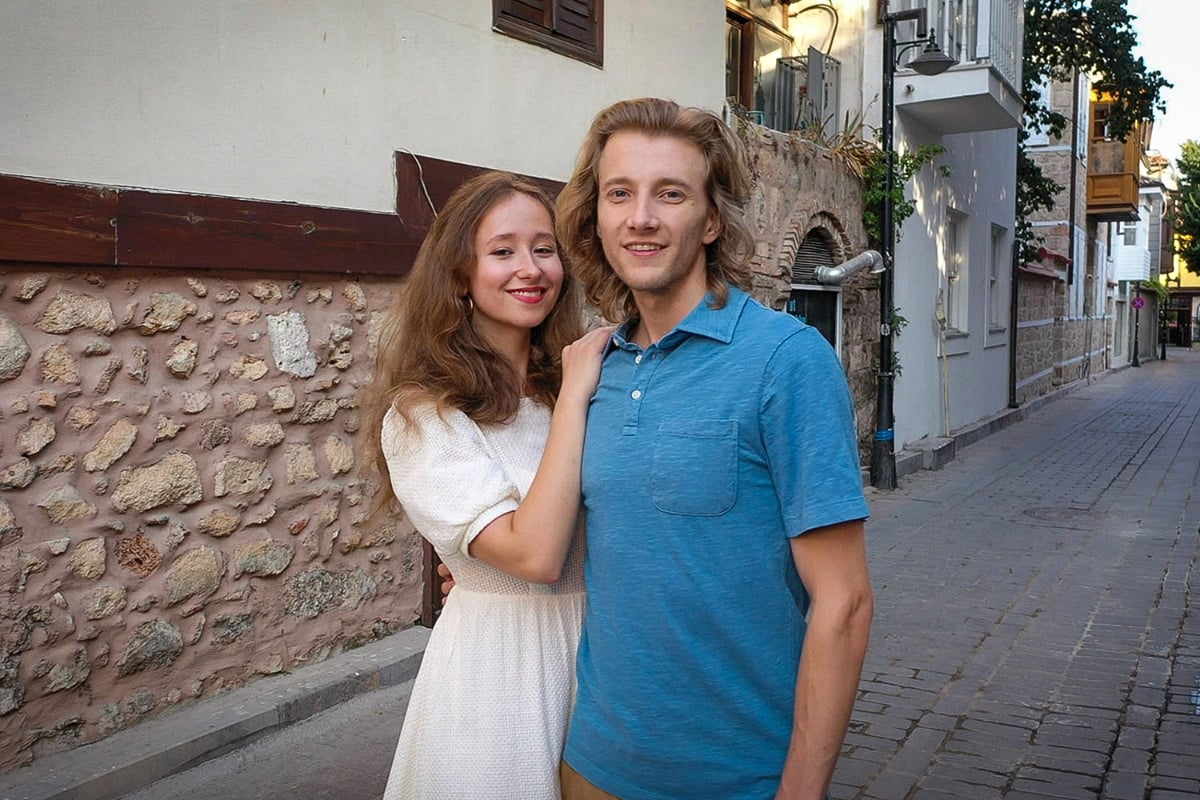 Steven asks Alina to marry him with an original song on a boat ride
When the boat arrives at the waterfalls, Steven unveils the keyboard he had hidden. Steven tells Alina, "I feel so lucky to be here in Turkey with you. And I know that I've done a lot of things that have hurt you and made you sad. So I wanted to say I'm sorry, so I wrote you a little song that I want to play for you now."
Steven then performs his song to Alina. He sings: "I want to see you shine. I want to fill your life. I want you in my life. Before the time runs out and we lose our chance. So I got to ask, ask you on one knee. Ask you eternally. Ask you to marry me." He gets down on one knee, pulls out the ring, and asks Alina to marry him. She begins to cry and immediately says "yes."
'90 Day Fiance' fans react to Steven's proposal
While Alina loved her proposal, gushing over how romantic and thoughtful it was, many 90 Day Fiancé fans didn't like it. One Reddit user commented on the video of Steven singing to Alina, "I think if it was anyone but SteVen, we'd all be saying 'aw, that's so sweet!' Yes, the song was terrible, but he at least tried to make the proposal special." Another fan commented, "He tried 2 or 3 times, but it seemed like he couldn't even bring himself to say the words' marry me'"
Many fans thought Steven deserved an "A" for effort. One Reddit user wrote, "I don't like Steven either, but I have to admit he put in a lot of effort." Another wrote, "This is the most Steven-esque proposal, I'll give him that." One person who didn't like Steven's love song commented on the clip, "Alina my support for you is now zero, like Steven's ability to sing and song write"
What's next for Steven and Alina?
Earlier this season, Alina and Steven found out how extensive the marriage process would be in Turkey. Alina, a Russian citizen, planned to marry Steven and move to Russia. They will have to rush the process because they only have 90 days to get married. The immigration lawyer advised the young couple to get start the marriage process and paperwork as soon as possible.
Steven was anxious about committing to Alina so quickly after they had just reunited. Now that Steven has finally come clean about all of his lies and secrets, he's ready to move forward with Alina. However, Steven put doubt into Alina's head, and she's now worried if she can trust him. The couple still has a few weeks to figure out if they want to go through with the wedding and get married.
It will be interesting to see if Steven and Alina will make it down the aisle. Fans will have to tune into 90 Day Fiancé: The Other Way to see if Steven's romantic gestures and proposal are enough to make up for his lies.