'90 Day Fiancé': Fans React to Ashley Martson and Jay Smith's Most Recent Split
90 Day Fiancé stars Ashley Martson and Jay Smith have been an on-again, off-again couple ever since they got married in 2018. Ashley, a 34-year-old mom from York, PA, and Jay, 22, a tattoo artist from Jamaica, went through multiple cheating scandals before Ashley initially filed for divorce in 2019.
Since then, the couple has weathered multiple makeups and breakups. But on Sept. 20, 2020, in a now-deleted Instagram post, Ashley announced that she and her husband had decided to "separate for good." 90 Day Fiancé fans swarmed the comments with mixed reactions. Some thought the latest breakup was a publicity stunt, while others offered their support to the estranged couple.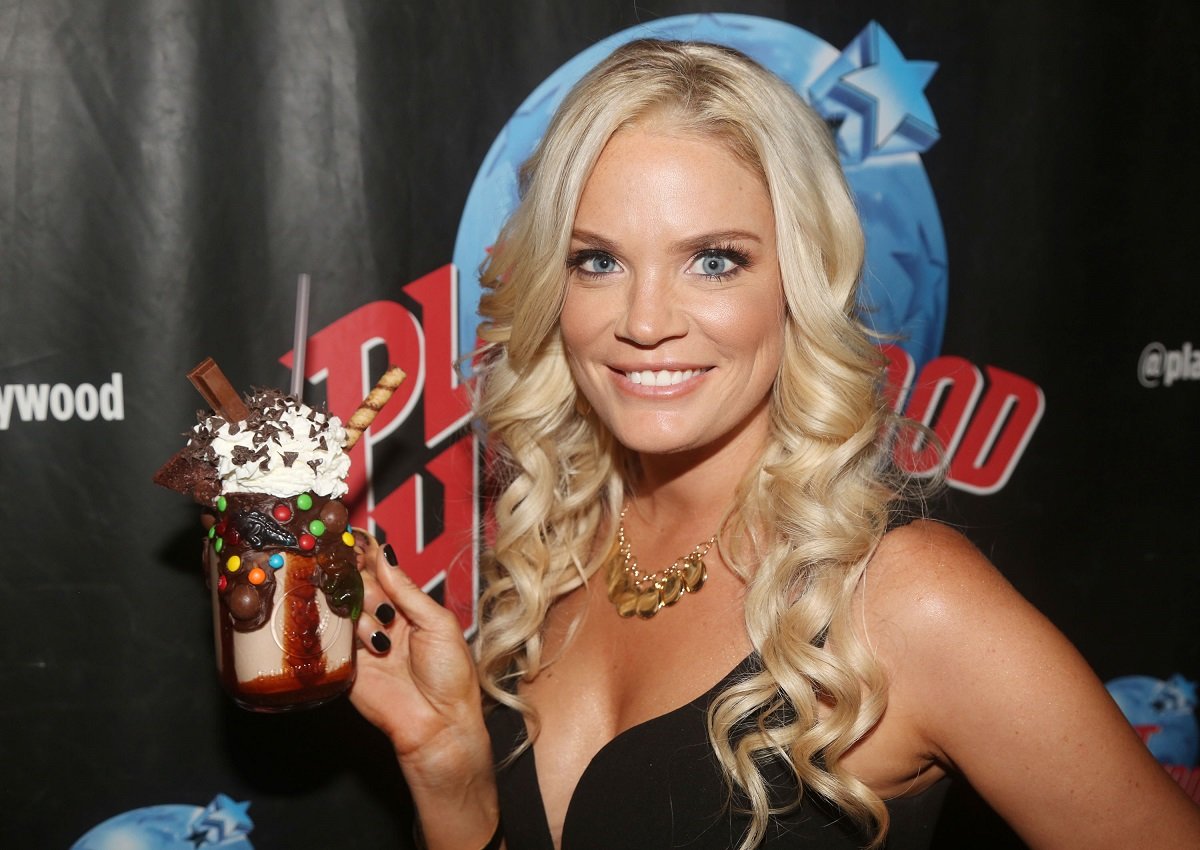 Ashley said she 'couldn't get over the past'
Jay's infidelities during his marriage to Ashley led them to a series of dramatic, often public, breakups. They reunited somewhat quietly earlier in 2020. But, according to Ashley—who has since deleted all pictures of Jay from her Instagram account—any potential between them is now over.
In a lengthy Instagram caption, the 90 Day Fiancé star that the Jay and Ashley chapter was now fully over in her life.
On Sept. 2020, Ashley wrote in part, "Jay and I have made the decision to separate for good. I thought I was stronger and more forgiving but I'm not. Sometimes when trust is broken, it just cannot be repaired. I wish Jay the best and we are both on the same page with this."
Clarifying that "no one cheated," Jay's soon-to-be-ex explained that she "simply couldn't get over the past."
"I gave my all to this marriage and as I type this I'm heartbroken, this isn't how I envisioned my future," Ashley wrote sadly. She concluded her post by thanking everyone who supported their relationship over the years, as well as apologizing to her friends and family for letting them know about her separation on social media.
Some fans wondered if Ashley and Jay's latest split was truly final
Of course, some 90 Day Fiancé fans immediately chimed in with their opinions about Ashley and Jay's latest breakup. Many wondered if the split was truly going to stick this time, given the number of past encounters the pair had had over the years.
"Sounds like another BS breakup for them to hype up themselves and the shop," one Instagram user wrote in response to Ashley's post, referring to the tattoo shop the couple recently opened up in Pennsylvania.
Another argued similarly, "One minute you are posting that life is amazing and you guys are in love…and telling the haters off. Then the next you are separated."
But Ashley insisted that her motives were genuine and she'd grown from her past mistakes in publicizing her relationship with Jay. This breakup, she wrote, was truly final.
"I learned from our s*it show a year ago to not post our nonsense until we were for sure," she replied. "I've grown since then. I know people follow us closely so I chose to make it known rather than someone see him out with a girl or partying and then it looks like he cheated yet again."
Another Instagram user warned Ashley not to "remove memories" from her life.
But Ashley was clear that she wanted to move on from her two-year marriage to Jay, once and for all—and all the trust issues that had come along with it.
"Some memories you just don't want to relive," she wrote in response to the fan's advice.
'90 Day Fiancé' viewers and cast members offered their support
While some of Ashley's followers were skeptical of the announcement, many of her 90 Day Fiancé fans and fellow cast members told her she was doing the right thing.
Some fans urged Ashley to "cut ties" with Jay at last, reminding her that there were some things you just can't get over. Others encouraged her to stay strong for herself and her children, despite her recent heartbreak.
Kalani Faagata, Asuelu Pulaa's wife, reached out with her own words of support, promising she'd always be there for Ashley. Rebecca Parrott, who is married to Zied Hakimi, added that she hoped Ashley would "find peace and happiness soon" in her life. Nicole Nafziger, Azan Tefou's on-again, off-again bride-to-be, also sent along kind words and "love and positive energy" to her castmate.
While Ashley admitted in her Instagram stories that she was heartbroken, she assured her followers that she would stay positive and strong for the sake of herself, her kids, and her career.