'90 Day Fiancé': Fans React to Asuelu's Mother's Joke About Money
On '90 Day Fiancé: Happily Ever After', there has been a lot of drama when it comes to Kalani Faagata and Asuelu Pulaa's relationship.
On 90 Day Fiancé: Happily Ever After, there has been a lot of drama when it comes to Kalani Faagata and Asuelu Pulaa's relationship. They went on a trip to Washington to visit Asuelu's mother and his two sisters. However, there's drama from the start when Asuelu's family expects $1,000 from him, but he only has $100 to give.
Kalani takes it upon herself to speak to Asuelu's mother, Lesina, and his sister, Tammy, about money matters. It leads to a whole lot more drama, and when Kalani walks away, Tammy lunges in her direction. Luckily, her mother is there to hold her back, but the drama is far from over.
It all leads to more problems for Kalani and Asuelu, who are struggling to keep their marriage afloat. After going to therapy and getting on the right track, Asuelu invites his family to come visit. They all meet up with each other's families, and try to put the past behind them.
Kalani Faagata and Asuelu Pulaa come together with their families
Kalani waits with her parents and her children for Asuelu and his family to arrive. When they all get to the restraurant, they greet each other, and get down to business. Kalani explains that she felt she was "disrespected" previously.
"You told us what is in your mind," Lesina tells her. "You hated what I need from my son, and you're not obeying what I want."
Tammy gets involved, and says she "supports" her mother. She also brings up the fact that she thinks Kalani controls Asuelu not to send money to the family.
"You can't send all your money back to Samoa and let your family starve," Low, Kalani's father, tells them.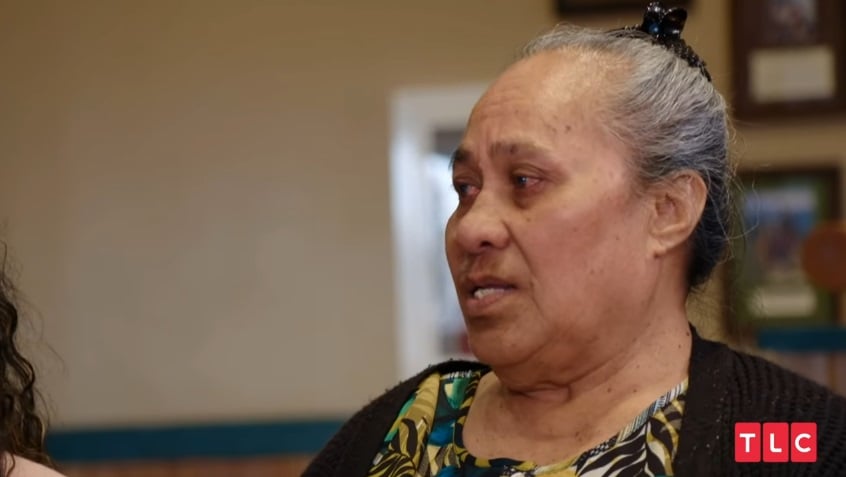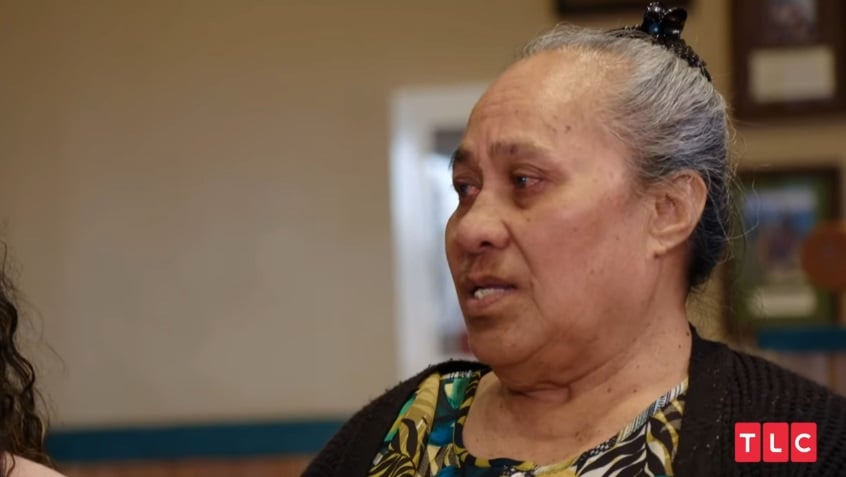 "What happened to you?" Lesina asks Asuelu. "Now you're here in America. So you better give more money for me."
Even Kalani's own mother, Lisa, gets involved during the conversation. She questions whether the couple is supposed to fight so Asuelu's family will be happy, and Tammy asks why Lisa is asking her mother that. "Tammy, why are you butting in?" Lisa asks her back. "They can't give you what they don't have."
"Because I am your mom," Lesina says to her son. "I love you so much, I don't want to lose you from my hands. If I ask you money, and you think it's not OK, it's up to you." Finally, Lesina apologizes to Kalani. "I'm sorry Kalani. I'm sorry for everything," she tells her.
Kalani thanks Lesina, and even apologizes back to her. However, Tammy says she won't be apologizing because she doesn't believe she did anything wrong.
Kalani and Asuelu come over to the hotel to say goodbye to Asuelu's family
On another day, the couple arrives over to the hotel, where Lesina and Rosa, Asuelu's other sister, are to say goodbye. However, they learn that Tammy has already left on her own.
"I try to ask my daughter, Tammy, 'Please, Asuelu is your brother,'" Lesina tells the cameras. She tells Asuelu not to "worry" about Tammy. She also tells them to take care of the children, and for Kalani to "take care" of Asuelu.
She also has a joke coming that made a lot of fans laugh and question what she really meant by it. "Now, we are ready to go to the airport, but please, I need some money," Lesina tells Asuelu and Kalani. The face Kalani makes is priceless, and they look at each other as Lesina says, "Why are you looking each other? Oh no, no, my kids. Just kidding."
Kalani laughs, and Asuelu says, "You give me a heart attack." Now that the fun is over, Asuelu and Kalani walk outside with Lesina and Rosa, who head off to the airport.
Fans react to Asuelu's mother's joke about money
Some fans on Reddit aren't sure if Asuelu's mother was joking when she asked for money before leaving the state. In the post-episode discussion thread, fans didn't hold back on their feelings on the matter.
One fan doesn't think Lesina was "joking" when she mentioned the money. "I also don't feel like Asuelu's mom was joking about the money Lol," a Reddit user said. "I feel like once she saw them freaking out she took it back, and was just testing the waters."
Another fan admits to laughing "way too hard" during that joking moment. "I laughed way too hard at that scene," they said.
One fan said their "heart dropped." "Lmao, my heart dropped when Asuelu's mom asked them for money," the fan wrote.
A Reddit user thinks Lesina would have taken the money if it was offered at the moment. "She wasn't joking. If they would have given her money she would have taken it…," the fan wrote.
Another seems to agree. "That's what I thought too lol," a fan agreed.
Yet another fan admits to laughing when they saw Kalani's face. "I immediately burst out laughing when I saw Kalani's face, though," they said.
Luckily, Lesina says she's just joking, and things seem to be cordial between almost everyone for now.