'90 Day Fiancé': Fans React to Biniyam's Dance With His Ex-Girlfriend in Front of Ariela Danielle and Her Mother
On 90 Day Fiancé: The Other Way, Ariela Danielle and Biniyam Shibre are trying to start a new life together in Ethiopia. With a baby on the way, Ariela's mother, Janice, accompanied her daughter to Ethiopia to see how her new life will be. It's been an eventful trip so far, and full of stress for Ariela.
Biniyam's two apartments are in less than ideal condition for Ariela and her mother. Luckily when they go to see the local hospital, it's better than expected. This week, Ariela and Janice go visit where Biniyam works as a dancer, and it's an eventful evening to be sure.
Ariela and Janice watch Biniyam perform with his ex-girlfriend at a club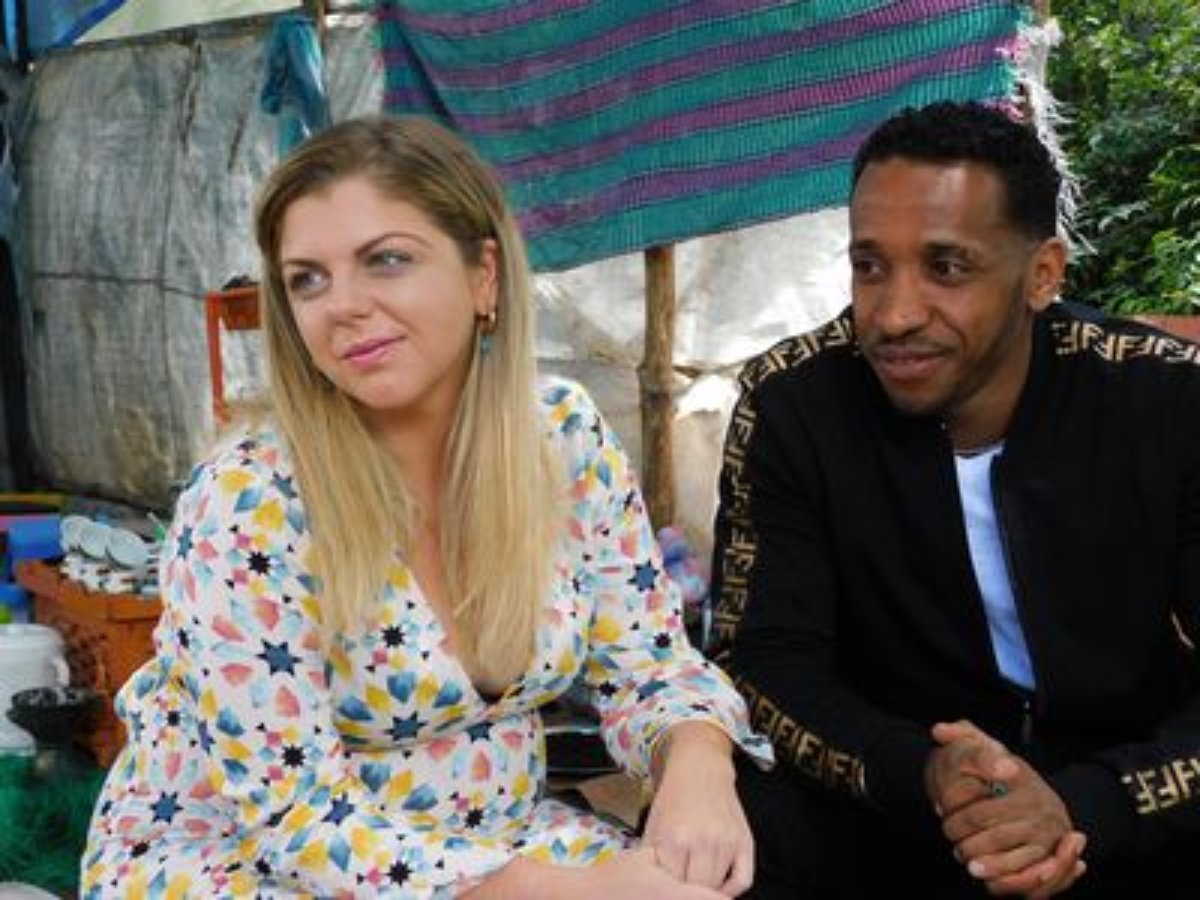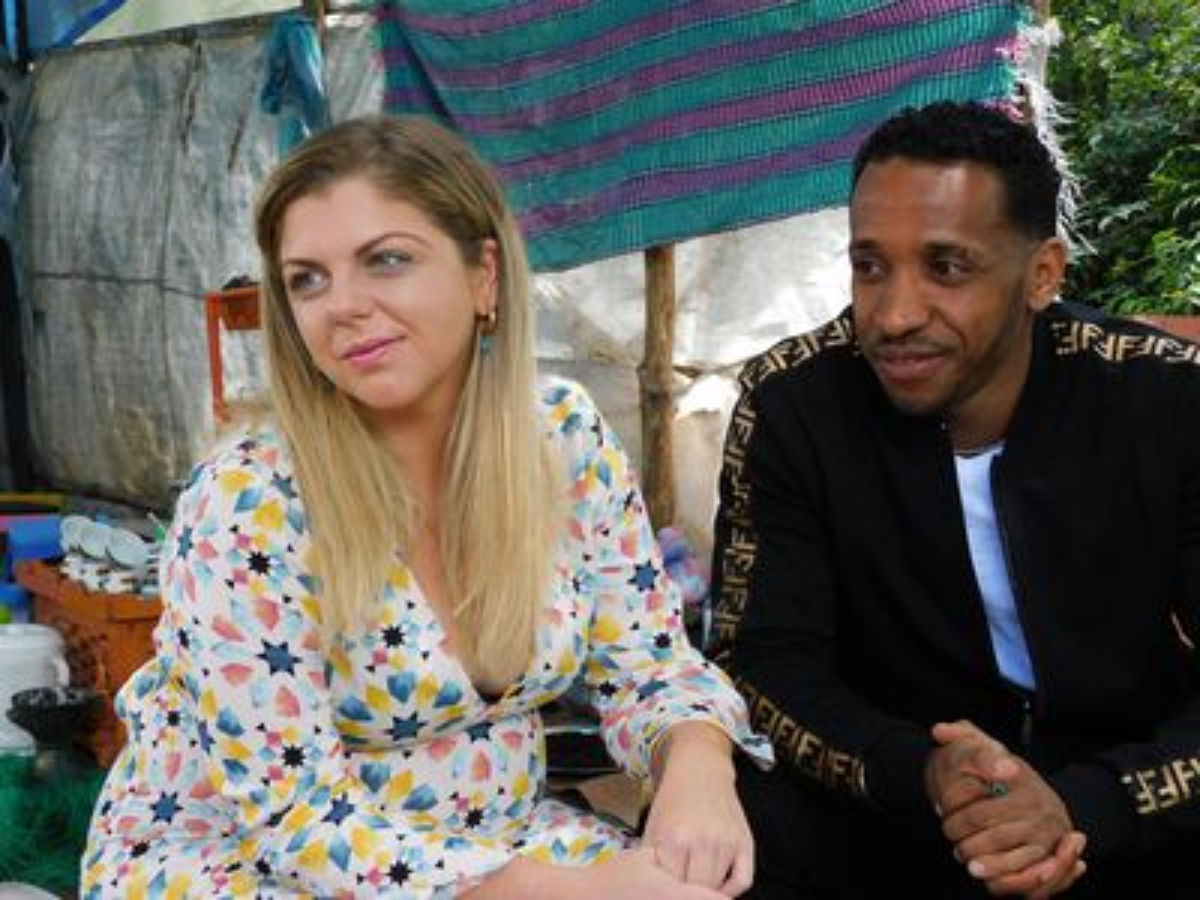 Biniyam dances at a club for money, and he invites Ariela and her mother to watch him perform. Ariela says Biniyam works at the club every single night as a dancer. Janice inquires how much money Biniyam makes with his job, and Ariela reveals she doesn't really know.
Suddenly, Biniyam and his ex-girlfriend come out and dance together, and it's entertaining to watch. The dancing could be seen as provocative, and it's kind of shocking. Janice asks who he's dancing with, and Ariela reveals that it's his ex-girlfriend. Janice immediately asks how long they dated, and Ariela isn't exactly sure. Janice says the woman is "really cute," which of course isn't something Ariela wants to hear.
"You're supposed to be on my side," Ariela says. Biniyam lifts the other woman in the air, and Janice says to her daughter: "Better watch out Ari. Especially when he's dancing at night and you're home alone."
"When I was in the U.S. and far away, Baby and his ex rekindled their friendship, and she's his current dance partner. The idea of them dancing together every night, I don't know…" Ariela tells the cameras. The scene then cuts to Biniyam pretending to play the piano on his ex's thighs as she's upside down in the air.
"I'm definitely a jealous person. I think anyone who says that they're not jealous is a liar," Ariela continues. Janice says she sees "chemistry" between Biniyam and his ex-girlfriend and dance partner. This could mean trouble for Ariela and Biniyam in the future.
Fans react to Biniyam's dance with his ex-girlfriend in front of Ariela and her mother
Fans have a lot of thoughts about Biniyam's dancing skills. In a recent post on Reddit, a fan shared a screenshot of Biniyam playing the "piano" on his ex-girlfriend's thighs. "Biniyam playing his ex-girlfriend's a** like a piano is the funniest thing I've ever seen on 90 Day Fiancé," the post is titled.
One fan wonders what kind of show this was really supposed to be. "I just wanna know, what the hell kinda show was this supposed to be?" a fan asked on Reddit.
Another fan mentions the people in the background. "The dudes in the background really make it," a fan wrote.
A Reddit user doesn't think they would be doing that dance if they were Biniyam's ex in front of a crowd of people. "I don't know…..if I was the ex, I would be too humiliated to do this 'dance' in front of anyone.😶," a fan wrote.
One fan mentions their "favorite part" being Biniyam's seriousness at his dancing. "My favorite part is how seriously he takes his leg piano / a** bongoing seriously," a fan said.
Biniyam's dance with his ex-girlfriend stole the show, and it was surprisingly entertaining for some fans.