'90 Day Fiancé': Fans React to Colt Johnson Getting Real With His Mother About Their Relationship
On 90 Day Fiancé: Happily Ever After, Colt Johnson is fresh from a breakup with Jess Caroline. After Jess came to visit and confronted Colt about him talking and sending pictures to other women, all the truth came out when Colt revealed that Vanessa Guerra, a woman Jess didn't even want him talking to, was living with him in a spare bedroom. It's all too much for Jess, and she leaves him.
Now single, Colt finally decides to talk to his mother, Debbie, about their relationship. This week, they sit down and discuss things, and it doesn't end well.
Colt Johnson and Debbie sit down and talk over a meal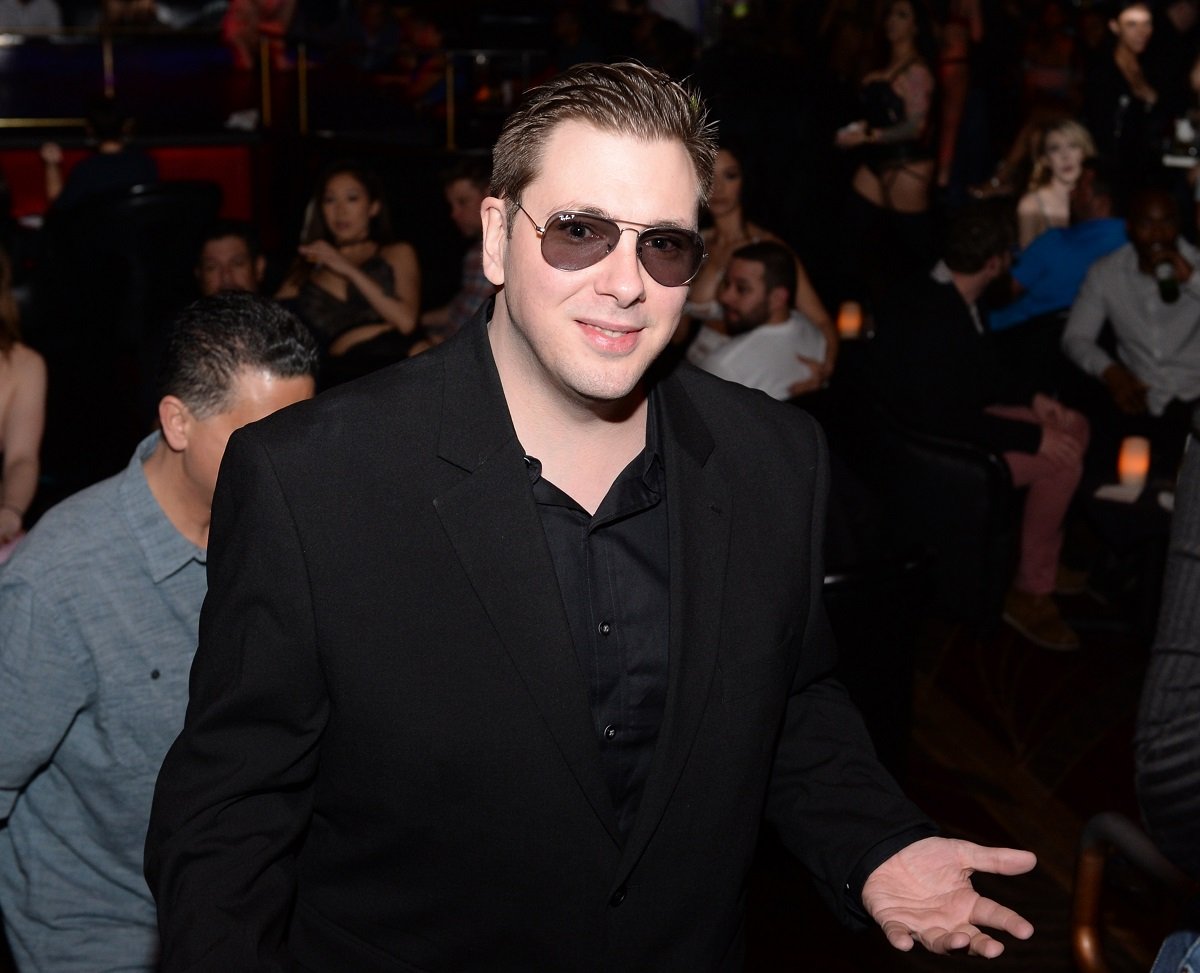 This week, Colt and Debbie get some food delivered. They sit at the table and eat their meal. Debbie asks what's "new" with her son, and after taking a long sip of water, Colt says, "Not much, honestly."
Debbie asks if he's alright, and he says he is. "Sometimes I don't want to tell you everything," Colt eventually says after some more prodding from his mother. "I know that you always want to know that I'm OK, and what's going on, you know? But, I have a really hard time sharing things with you now. Especially as I get older and older."
Debbie asks why, and Colt explains that he thinks it's because he's been around her for such a long time, "that I feel like I don't have any privacy at all," he explains.
He says it's other things as well, like what went down with Jess, especially in Brazil. He mentions that he knows his mother saw Jess as a "threat" to him.
Colt gets real with his mother about their relationship
"My relationship with Jess has just been one link in a long chain of bad relationships," Colt tells the cameras. "And my relationship with my mother, and the way she treats me are very important aspects in moving forward in any relationship I choose to have. I don't think she understands exactly how I want her to treat me. And I really need to tell her these things in order for me to grow."
Colt tries to steer the subject toward their relationship. "It's not that I don't want you to be too much of a mother, I just don't want you to interfere so brazenly," he explains. "I feel like it's not a good way for me to live as a healthy adult. I'm your son, but, the way you treat me as an adult is the same way women treat me."
'And that's why these girls go after you because they see you as direct competition'
Colt mentions Debbie doing things like cooking as well as cleaning. "I feel like these women look at that like, 'Oh well he's just dependent.' And that's why these girls go after you because they see you as direct competition," Colt continues. "I think you treating me like a man would be like the best thing that ever happened to me in terms of relationships."
Debbie goes on to insist that she treats Colt "like a man." "I think you think I have more power over you than I do," Debbie says.
Things are tense, and when Colt asks if she's mad at him, she admits she is. He says he loves her, but Debbie gets up and says she needs to go to the bathroom. She tells producers that she thinks he "blames" her for everything. She says she doesn't have to "make his bed" or "wash his clothes."
"He's a grown man, he should be doing this himself. So it will be a cold day in hell before I wash his clothes again," she explains to the cameras.
Fans react to Colt's discussion with his mother
In the post-episode discussion thread on Reddit, a number of fans are weighing in on Colt and Debbie's recent conversation.
One fan feels Colt was in the right to discuss "boundaries" with Debbie. "I think Colt was right to talk to his mother about boundaries, but he also enables a lot of her behavior," a Reddit user said. "I had no idea she still makes his bed. He's a grown man, that's absolutely mortifying."
Another fan doesn't think Colt did anything wrong by talking to Debbie about matters. "Colt did nothing wrong in this situation I think. He was trying to set boundaries," they said.
A fan thinks Debbie is "right" when she says she won't be doing his laundry anymore. "You can maintain boundaries while being in the same physical space," a fan noted. "Debbie is right to tell him he's on his own with laundry and s*** though."
"When she said she was done doing his laundry… Why does a grown man need his mother to do his laundry?" another fan wonders.
Fans also discussed the conversation in the live-episode discussion thread on Reddit as well. A fan thinks maybe Colt should move out. "So he wants an adult relationship with his mother. Well Colt? Maybe you should move out," the fan wrote.
One Reddit user found the conversation between Colt and his mother "confusing." "This entire talk between Colt and Debbie is super confusing and weird," they admit.
Colt finally tries to talk to his mother about their relationship. It's unclear where things go from here though.