'90 Day Fiancé': Fans React to Darcey Silva's Engagement News
Fans of Darcey Silva from '90 Day Fiancé: Before the 90 Days' know Darcey's quest to find true love has been a winding road.
Fans of Darcey Silva from 90 Day Fiancé: Before the 90 Days know Darcey's quest to find true love has been a winding road, but it looks like she's finally found her Prince Charming at last. In the upcoming episode of Darcey & Stacey, fans are going to see her get what she's always wanted: a proposal. The news came out ahead of the episode, and fans did not hold back.
Darcey Silva is dating Georgi Rusev, despite shocking news she recently learned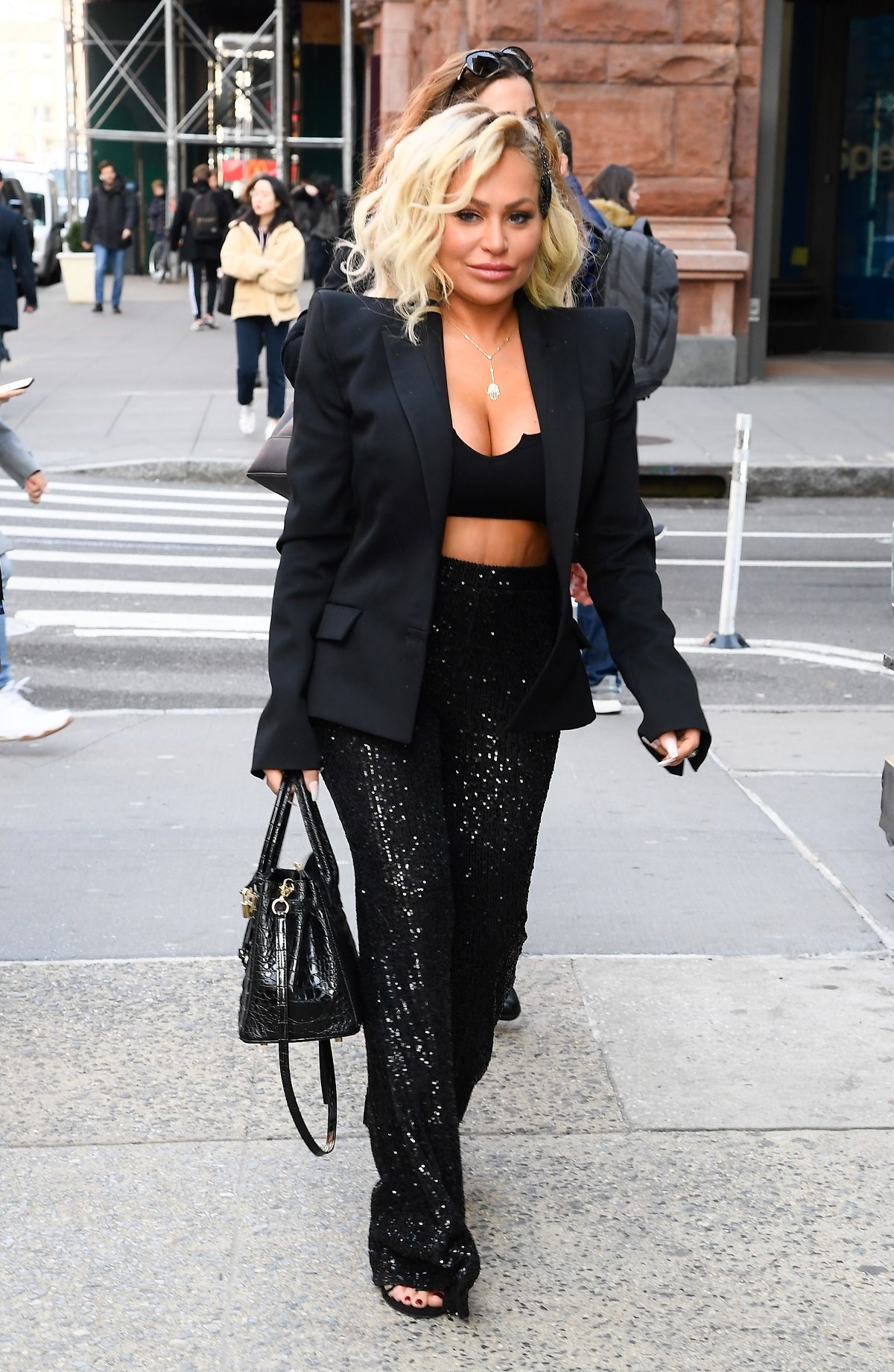 Darcey met Georgi Rusev on social media, and they actually met in person at the Super Bowl in Miami. Georgi is a massage therapist living in Washington, D.C., and he recently met up with Darcey in New York City where they had a magical time.
During quarantine for the coronavirus (COVID-19), Darcey invites Georgi to come and see her, and although he initially declines, he eventually decides to come and stay with Darcey. The couple gets a swanky apartment to share, and their future looks bright.
During quarantine together, Darcey reveals that she learned that Georgi is actually married, although he's separated and going through a divorce. Georgi says that he told Darcey when they met in Miami, but Darcey says, "drinks were involved," and that she doesn't remember him telling her.
Darcey and Georgi are officially engaged
In the most recent episode of Darcey & Stacey, Georgi has been thinking about proposing to Darcey. He says she's "everything," and he even shows off a shiny new ring.
The news of the engagement came out in an exclusive article from People, where it's revealed that Darcey became engaged back in June of this year. The engagement was also announced on the TLC social media pages, and Darcey can be seen kissing her fiancé in the post.
"Fairytales come true! Darcey and Georgi are ENGAGED. See it go down Sunday at 10/9c on the season finale of #DarceyAndStacey," the post is captioned on Twitter.
'90 Day Fiancé' Fans react to Darcey's engagement news
The news was of course shared on Reddit, and a user posted a screenshot of the article from People. Fans of 90 Day Fiancé have a lot of mixed feelings about the whole situation.
One fan thinks the couple may actually work out together. "Strangely enough, I think they may work," they admit. "Georgi is actually very nice…"
Another hopes Georgi is finally divorced at this stage. "I hope he's divorced now, otherwise this is just a promise ring… Which in a way I guess is still better than an appreciation ring," a fan said.
"There is zero way that Darcey received an engagement ring and didn't tell the world about it. Zero," someone chimed in.
One fan doesn't think anything "good" will come from the proposal. "Oh lord here we go. Nothing good will come out of that," someone thinks.
Another seems to agree that the whole thing will "end badly" for them. "No unfortunately, I agree," they said. "It will end badly. I hope not, I just can't see it working sadly."
A 90 Day Fiancé fan is "surprised" that Darcey is allowed to discuss the situation before the season has even ended. "Surprised she is allowed to reveal this with her season still airing," they said.
One Reddit user is hoping it works out for Darcey, but they don't think it will. "I honestly hope this works out for her, but to be honest I doubt it," they said.
"This dude is still married. How you propose to someone when you still legally married? Get your affairs in order before starting a new marriage," someone else wrote.
Fans have a lot of opinions about Darcey's new engagement, and they'll get to see it all go down in the season finale.