'90 Day Fiancé' Fans React to Deavan Clegg's Latest Lip Fillers
90 Day Fiancé star Deavan Clegg has been a controversial addition to the franchise for a variety of reasons. Since she and Jihoon Lee have split, Clegg has changed both her appearance and her attitude towards the reality television experience. Clegg, as she experimented with lip fillers, among other things, continued to claim that Lee abused her child, Drascilla. Now, fans are having mixed reactions to both circumstances.
Deavan Clegg gets varied reactions to new lips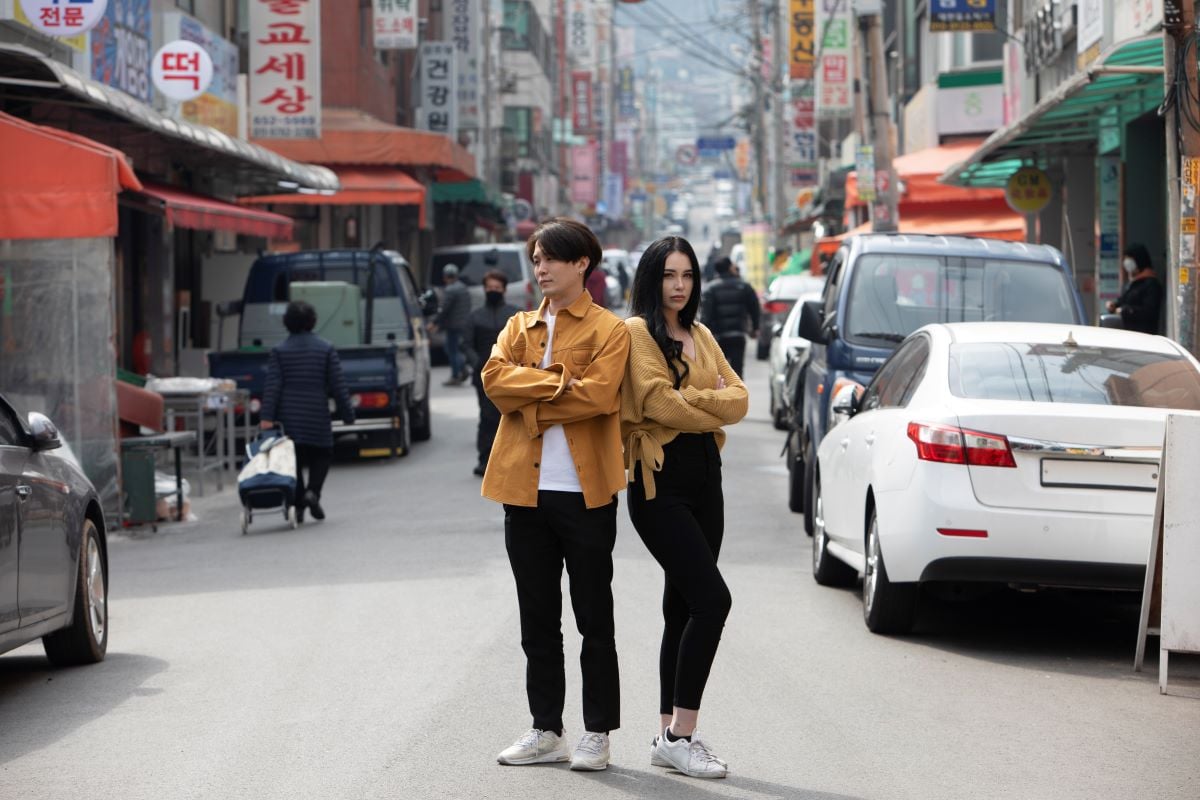 90 Day Fiancé fans who have been keeping up with Deavan Clegg since her appearance on the franchise have watched her transformation as she experiments with cosmetic procedures. Recently, Clegg invested in some lip fillers that have fans talking — but the reactions are mixed. 
Clegg showed off her new bleach blonde hair, which she says she did at home. 
"[L]ol my hair is so fried time for hair masks. I did this at home. Don't recommend it. But if you want to know how I did it I'll post a video," she captioned the photo. However, many comments were more focused on her lips than her hair.
"Oh honey…. love the hair!! But those lips," wrote one Instagram commenter.
"I liked your lips before with just a little filler in them, they weren't too big. I know my opinion doesn't mean anything but still…," added another user.
"I love everything about you but (unsolicited opinion) your lips are too…. fleshy? They look painful. Your lips were beautiful with just a little bit of filler," wrote another user. 
Other comments ranged from much more negatively judgmental, to those who endorsed the new look all around.
Deavan Clegg posts about her daughter and abuse
Deavan Clegg also recently posted about her daughter, Drascilla, who she claims was abused by her ex, Jihoon Lee. She also shared a post that suggested her daughter is under frequent attack from netizens. 
"My daughter has a voice .. and deserves to be heard. #teamdrascilla I will continue to fight for your right. A child takes time to open up. No time limit should be placed on victims," she captioned a photo of Drascilla as a baby. 
"My beautiful princess. You are truly a blessing. It breaks my heart, when people speak poorly about you. People who know you, know you are the sweetest and most loving little girl. #teamdrascilla I'll do everything to make sure you are safe and that you'll never be hurt," she captioned a second photo of her daughter.
'90 Day Fiancé' fans feel confused by posts about Drascilla
The 90 Day Fiancé star is facing mixed-to-negative reactions towards her recent posts about Drascilla. Many fans are wondering if it's in Drascilla's best interest, regardless of the truth of the abuse situation, to be posting about her so openly. 
"Whether the allegations are true or not, I find it weird and a bit invasive to post pictures of your daughter who is currently in a 'safe' space, possibly healing or recovering emotionally from alleged abuse," opined one Reddit user.
"Drascilla's just a child now, she has no say in her mom making posts of her and telling the world she's a victim. Man, kids deserve personal rights. So tired seeing parents post every second of the kid's life online when the child has no say," they added.
"Also if there was abuse, wouldn't that be Drascilla's to share when she's older? I'd be horrified if my mother aired my abuse all over the internet, it's not Deavan's story to tell, it's Drascillas story to tell when she is ready. If it's true," suggested another user.