'90 Day Fiancé': Fans React to Jihoon Lee and Deavan Clegg's Translation Issues
Season 2 of 90 Day Fiancé: The Other Way has been full of challenges so far for Deavan Clegg and Jihoon Lee. Deavan has arrived back in South Korea anxious to start her life with Jihoon and her two children. However, it turns out Jihoon isn't prepared for their arrival, considering he is supposed to have a full-time job making money to support Deavan and their family. Jihoon hasn't been saving, and he's only been working a part-time job. When Deavan learns the nature of her reality, she needs to take a step back to get a handle on what's really going on.
Things are falling apart for Deavan and Jihoon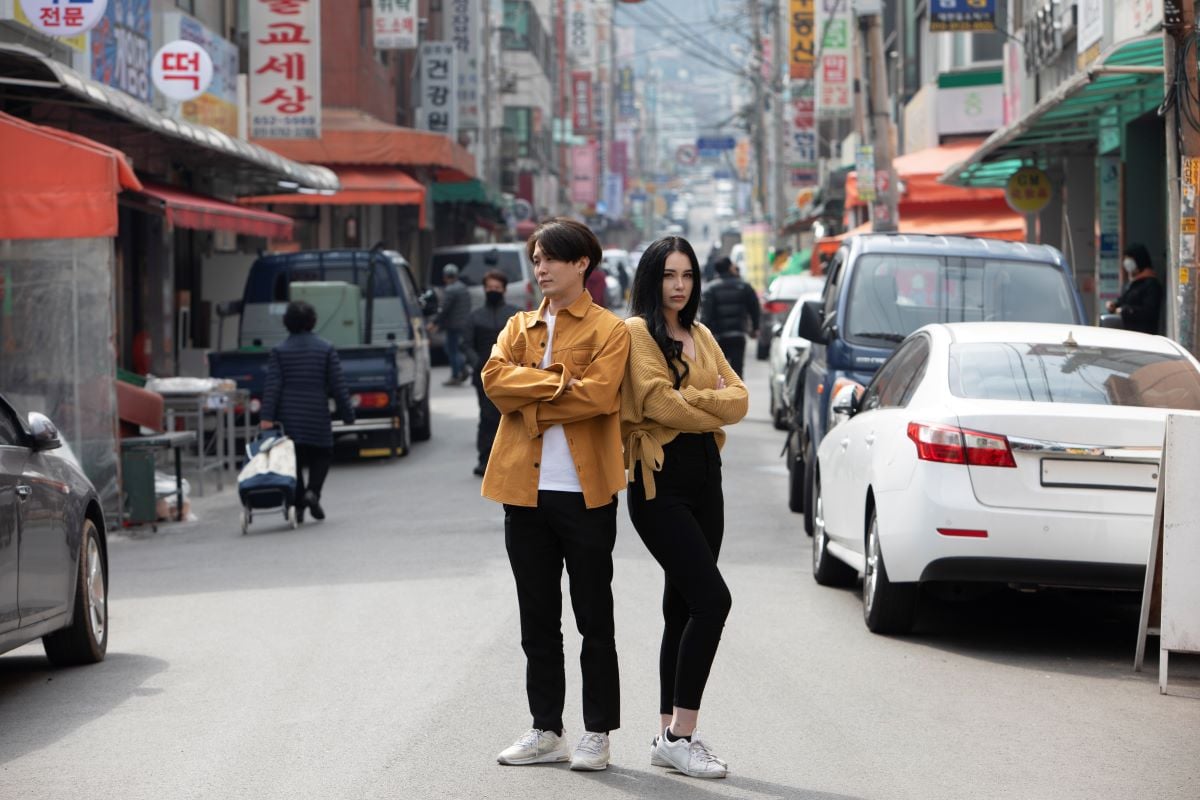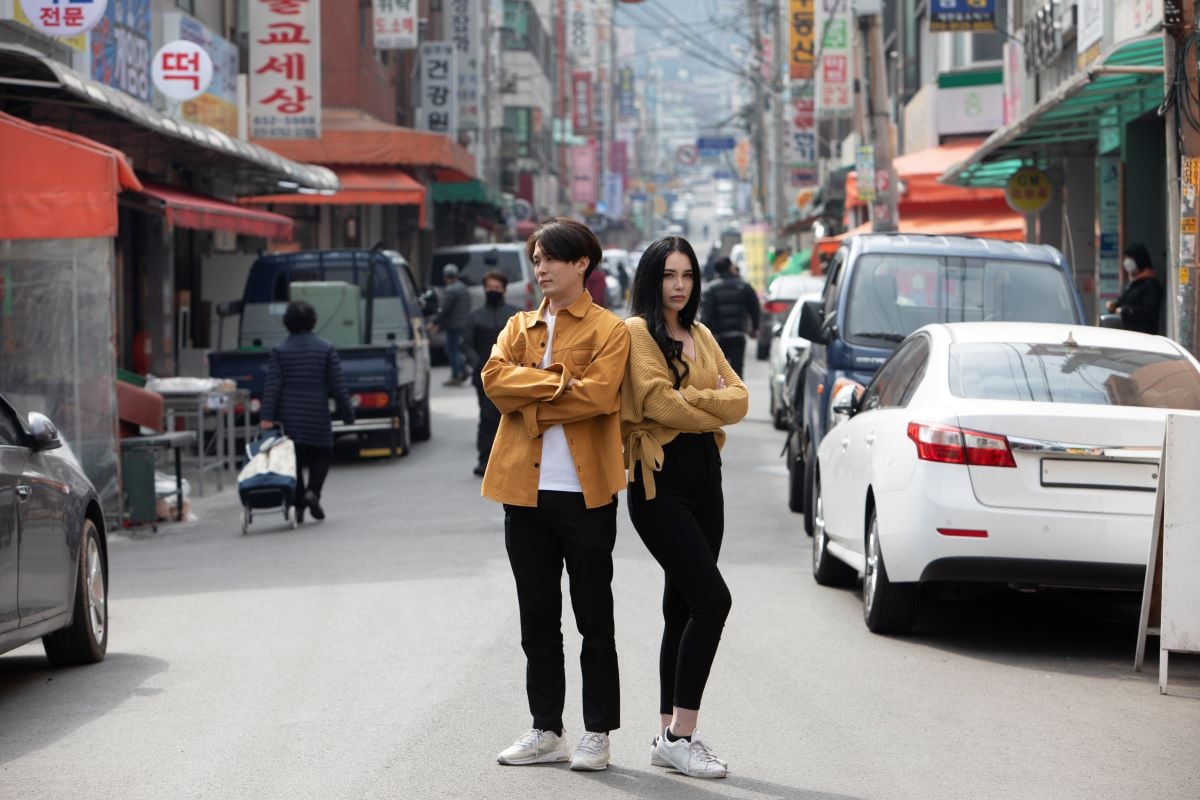 Things are already off to a bad start during Deavan's latest stay in Korea. She booked an apartment, but it turns out it's in a less than ideal neighborhood and it's extremely small. And when Deavan learns that Jihoon's job is only part-time and he isn't making enough to support his family, she decides to get a hotel with her mother, Elicia, and they talk about what's going on.
"Basically, he told me he hasn't been really saving any money. All of his money has been going straight to his mother's bank account. He said the reason he lied to me about having the money saved is so I would move here sooner," Deavan tells her mother.
Deavan is even considering going back to America with the money she has left, but first she wants to talk with Jihoon's parents, and his mother specifically. Obviously, she wants to know why Jihoon's money is going into his mother's account.
Deavan meets up with Jihoon and his parents, and the translator technology makes things worse
Deavan sits down with Jihoon and his parents, Jung and Hong Ju. She hopes to get answers about Jihoon's finances. Deavan has to use a translator to communicate, however, it sometimes has major problems translating correctly.
Right away, the translator is already making mistakes. Deavan asks about Jihoon's money, and he tries to explain that he gave it to his mother for "safekeeping." He tries to explain that he didn't want to waste the money, and that's why his mother was holding onto it, but the translator gets it all wrong.
Jihoon says this into the translator: "I was afraid of making another mistake. I didn't want to waste that money." However, this is what the translator says back: "I'll make another mistake. I'll waste that money again."
Jihoon storms out
Jihoon starts to get frustrated, and so does his mother. She tells him to explain that they were saving the money for when Deavan finally moved to Korea, but the translator isn't working properly at the moment, and it's saying things that make no sense whatsoever. It's making Jihoon very upset, since Deavan can't understand what he's trying to convey.
"You made me give up my life to come here. You scammed me, you tricked me," Deavan says to him. "My life is ruined now." Jihoon's mother laughs, and Deavan doesn't seem to appreciate it.
Suddenly, Jihoon gets up and leaves, since he's clearly done with the conversation. "She p****** me off," Jihoon says. "A joke? Am I a joke? Just go back to America."
Fans react to Jihoon and Deavan's translation issues
Fans have a lot of feelings when it comes to this latest issue between Deavan and Jihoon. One fan calls it a "low-level cultural clash." They can't understand each other, and would be aided by actual translators. The translation technology leaves a lot to be desired, and it seems to just make things so much worse.
"Jihoon and Deavan are suffering from a low-level cultural clash," a Twitter user expressed. "She talks, he has no idea what she is talking about. He talks, she doesn't hear him. They need Korean to English and vice versa real-live people as translators."
Fans have a lot of thoughts when it comes to how upset Jihoon got during this conversation that ends in him leaving. One Twitter user posted a screenshot of Jihoon getting very upset. "D***, Jihoon's head is about to explode," they wrote.
A number of fans think the translator made everything worse. "Communication issues play a huge role too. Parents can't tell her anything without Jihoon or the translator saying the complete opposite," a Twitter user explained.
Another fan commented on Jihoon and Deavan's issues with communication. "I can't believe Jihoon and Deavan really can't communicate lol. They literally don't speak the same language and she's moved to Korea with two babies and what even is his financial situation? :( This translator app is making it worse," a fan wrote on Twitter.
A fan thinks the translator "sabotaged" their relationship. "Are we gonna talk about how the translator sabotaged Jihoon and Deavan's relationship?" said a Twitter user.
It's unclear what this could all mean for Deavan and Jihoon's relationship in the future. Hopefully, they can resolve these issues and move on together as a family.