'90 Day Fiancé': Fans React to the 'Darcey and Stacey' Trailer
'90 Day Fiancé' fans recently took to Instagram to sound off about the trailers for the upcoming summer spinoff, 'Darcey and Stacey,' featuring Darcey and Stacey Silva.
Darcey Silva and her twin sister, Stacey Silva, have been part of the 90 Day Fiancé franchise for years now. And late this summer, they'll make an even bigger name for themselves on Darcey and Stacey, a 90 Day Fiancé spinoff premiering Sun., Aug. 16, at 10 p.m. EST on TLC.
Fans recently took to social media to offer their reactions to the newest Darcey and Stacey teasers, trailers, and preview clips. Here's what to expect from the show—and what fans are saying about it already.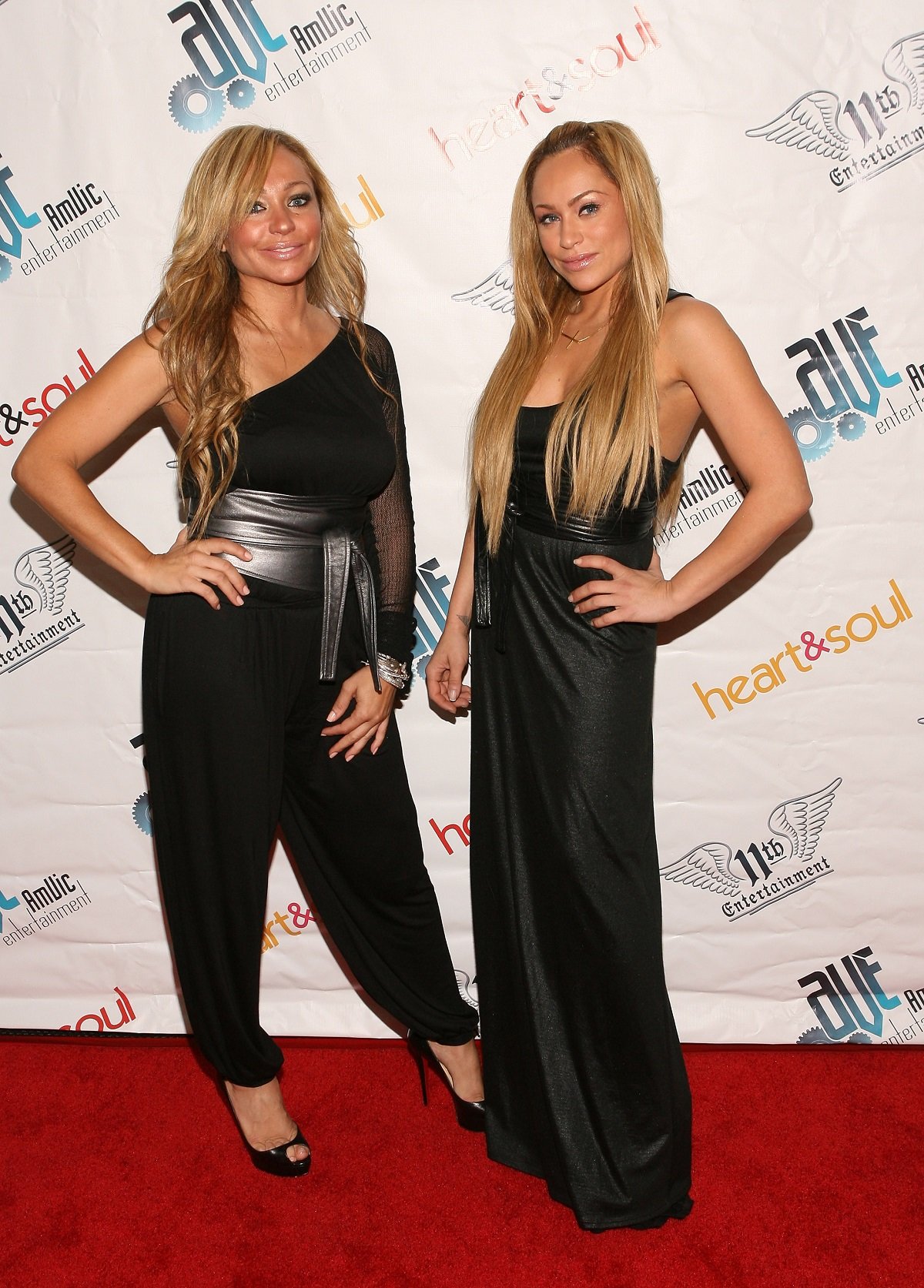 'Darcey and Stacey' will showcase the twins' tumultuous love lives
Stacey and Darcey have become TLC mainstays over the past few years. Both divorced, the 45-year-old fashion designers from Connecticut first appeared on the first season of TLC's 90 Day Fiancé: Before the 90 Days. That's when Darcey was dating Jesse Meester, a model from the Netherlands.
Later, Darcey and Stacey appeared on 90 Day Fiancé: Pillow Talk together. They also argued (and made up) on later seasons of 90 Day Fiancé: Before the 90 Days, when Darcey was dating her former British boyfriend, Tom Brooks.
The twins' spinoff, Darcey and Stacey, will feature Stacey's problems with her younger Albanian fiancé, Florian Sukaj, as well as Darcey's hot and heavy romance with her latest boyfriend, 32-year-old Georgi Rusev from Bulgaria. Darcey and Stacey will also feature Darcey's teen daughters, Aniko and Aspen, and the twins' now-divorced parents, Nancy and Mike.
Darcey stepped out with a new, younger man in the 'Darcey and Stacey' trailer
One Darcey and Stacey trailer showcased Darcey's new romance with Geori, who hails from Bulgaria but currently lives in the U.S.
"The last few years, it's been a journey," Darcey said, reflecting on the tumultuous breakups in her recent past. "I feel like I'm ready to open my heart again."
"Having two really bad breakups has not been easy for me," the 90 Day Fiancé star admitted. "I'm ready to start a new chapter."
And it looks like the mom of two found it. Preview clips showed Darcey video chatting naked in a bathtub strewn with rose petals, oohing and aahing over Georgi's bulging bicep muscles, and getting down and dirty with her new boyfriend.
"With Georgi, I'm just hot and bothered," Darcey gushed. "I can't help it. He's a hot, sexy Bulgarian guy. I feel like I'm falling in love again."
One trailer showed Darcey and Georgi kissing in bed. "You're really real," Darcey whispered reverently as the two appeared to share a morning-after embrace.
"Yeah, it's not a dream," Georgi said. "It's reality."
But, Darcey told 90 Day Fiancé producers ominously, she wasn't so sure that Georgi was the real deal.
"It's almost too good to be true," she fretted.
Other Darcey and Stacey clips hinted that Georgi might have a baby that he was keeping from Darcey, as well as possible information about other women.
"I'm too old to worry about other b*tches," Darci told her exasperated boyfriend.
"I don't want to talk anymore about the f*cking past. I'm tired from this," Georgi retorted. "I give you some reason to not trust me?"
Darcey demanded, "If you love me, show me."
Stacey prepped for her wedding—but there were bumps along the way
While Darcey found new love, Stacey seemed to encounter trouble in paradise with Florian, her fiancé of several years.
The 90 Day Fiancé star told TLC producers in a Darcey and Stacey teaser that she was beginning a 90-day journey of her own. Clips showed Stacey looking for a bridal gown and planning a wedding with her younger beau.
"When Florian arrives, we have 90 days to marry," she explained, before jumping into her fiancé's arms at the airport. "He's my rock. We're meant to be together."
But their bliss didn't last long. Pictures surfaced online that showed Florian in a compromising position (in bed, appearing nude) with a beautiful brunette, which led to Stacey questioning their relationship.
"Why were you in her bed?" Stacey questioned her fiancé before sobbing, "I can't believe this is happening."
"I want to plan my wedding and be in a happy relationship," Stacey told Darcey in one heartbreaking clip. "If I don't marry Florian, I can't fathom that."
But Darcey warned her twin sister of the mystery woman, "She has pictures that look pretty compromising."
Darcey told 90 Day Fiancé producers that she didn't trust Florian as far as she could throw him.
"I'm worried that Florian's gonna break Stacey's heart," she said. "He's in a picture with this woman with hardly any clothes on."
Meanwhile, Florian flew into a rage when he was asked about his trustworthiness. And when Darcey confronted the woman in the photos with Florian, she didn't seem to have any apologies about the situation, either.
"He was complaining that he's in a relationship with Stacey," the woman told Darcey on video chat, "and it's not my fault that Florian wanna taste my honey."
Stacey cried in one Darcey and Stacey preview, "Whatever happens in the end, I will be a strong, powerful woman." She even cried, "It's over."
Fans had mixed reactions to the previews
Some 90 Day Fiancé fans declared that they wouldn't be watching Darcey and Stacey, comparing it to the 2019 spinoff, The Family Chantel, which featured Chantel Everett, Pedro Jimeno, and their in-law drama.
Many viewers said they thought Stacey and Darcey were just too dramatic and "desperate" for relationships to make the show worth watching.
"No go away, I don't want to see a hour of crying," one 90 Day Fiancé fan wrote on Instagram.
Another critic agreed, writing under the trailer, "Not interested to see grown a** women cry over little boys."
Yet another added, "You should never have to beg for love like this. EVER!! It's sad and I won't be watching this one!"
But other 90 Day Fiancé fans thought it was only a matter of time before the famous twins took center stage and got their own spinoff.
"I'll be watching, I've been wanting them to get their own show for a minute," one Instagram user wrote.
Another commenter thought Darcey's daughters would add an interesting aspect to the show, as they are often outspoken in defense of their mom.
"I feel her daughters and their opinions are going to be the best part of the show," the 90 Day Fiancé fan remarked.
Another fan was just glad that Darcey had finally moved on from Tom, who was never exactly a fan favorite cast member.
"So proud of Miss Darcey with not taking Tom's fakeness!" the 90 Day Fiancé viewer raved. "She'll find exactly what she deserves!"