'90 Day Fiancé': Fans React to the New Season of 'Before the 90 Days'
The 90 Day Fiancé spinoff 90 Day Fiancé: Before the 90 Days Season 4 premiered on TLC on Feb. 23, 2020, with the episode "Love Can't Wait." With a new crop of international couples, fans had plenty to say on Twitter about the cast and their predictions for each relationship.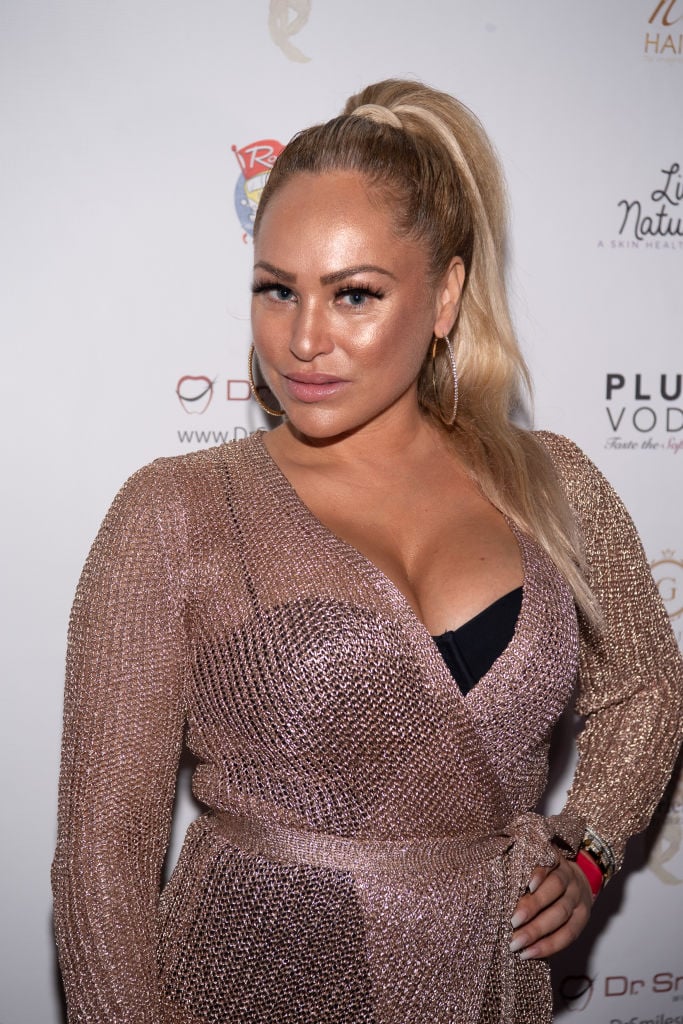 Viewers think Ed Brown is catfishing Rosemarie
Ed Brown, a 4'11" professional photographer who calls himself "Big Ed" ironically, is likely to be one of the most talked-about cast members on 90 Day Fiancé: Before the 90 Days Season 4.
Now 54 and dad to a 29-year-old daughter named Tiffany, he cheated in his first marriage and hasn't had a relationship since his divorce 28 years ago. His 23-year-old girlfriend, Rosemarie, is from the Philippines…and doesn't know what he looks like.
Some fans find Ed charming, with his love for his little dog Teddy and his oddball mayonnaise hair treatments. Others think he's a catfish who doesn't deserve a lot of sympathy, especially since he cheated in his previous marriage.
"Of course the guy who is catfishing a girl who looks no older than 16 is a photographer. Of course he is," one viewer wrote on Twitter. Another thought (like most fans) that Ed and Rosemarie were not going to work out. "Awww Ed is cute," the Twitter user wrote. "I hope Rose is the real deal….we all know she's not though."
Fans have mixed feelings about Darcey Silva's return
Darcey Silva, who has appeared on all three previous seasons of 90 Day Fiancé: Before the 90 Days, will be back with her British boyfriend (ex-boyfriend?) Tom Brooks on Season 4.
Darcey has earned quite a name for herself over the course of her several appearances on the show, becoming a fan favorite for some diehard 90 Day Fiancé viewers and getting a reputation as a perpetual crier among others.
Some 90 Day Fiancé fans were excited to see Darcey again, while others thought she needed to take a break from the show and focus on herself.
"Darcey, Darcey…The definition of insanity is doing the same thing over and over again and expecting results. You need to love yourself first," one viewer wrote on Twitter. "Darcey is insecure and has low self esteem," another agreed. "It's painful to watch."
One Season 4 cast member reminded fans of Angela Deem
There are a few 90 Day Fiancé: Before the 90 Days Season 4 cast members who remind fans of previous franchise stars.
52-year-old Lisa Hamme, for example, hails from York, Pennsylvania, and is courting a 30-year-old Nigerian singer/rapper named Usman Umar (stage name: SojaBoy).
From Lisa's sexual openness, which includes getting full-body waxes on camera and announcing that she'll be having unprotected sex with her younger boyfriend, to her extreme jealousy, fans think Lisa is the spitting image of Angela Deem.
Angela, a grandma of six, also pursued a much younger Nigerian man, Michael Ilesanmi, to whom she's now married. Angela and Michael appeared on 90 Day Fiancé: Before the 90 Days Seasons 1 and 2, as well as 90 Day Fiancé Season 7.
"Lisa better get to work totin those eggs if she's gonna be Angela 2.0," one Twitter user joked. Another added sarcastically, "Imagine Angela and Lisa marching on down to the U.S. embassy in Nigeria together to get answers."
Two other cast members reminded fans of Caesar Mack
Meanwhile, some of the 90 Day Fiancé: Before the 90 Days cast members seemed to be getting catfished, sparking comparisons to Season 3's Caesar Mack and his Ukrainian girlfriend, Maria. Although Maria turned out to be real, Caesar never met up with her in person and sent her thousands of dollars over the course of their online relationship.
Several fans took to Twitter during the season premiere to compare Yolanda, a mom of six who has a musclebound British boyfriend named Williams, to Caesar. Yolanda trusts Williams, despite his suspicious-sounding "British" accent and the fact that they've never FaceTimed each other.
"Yolanda seems like a nice lady but her 'relationship' with Williams reminds me of Caesar & Maria," one Twitter user wrote.
David, another Season 4 American cast member, has sent around $100,000 to his Ukrainian girlfriend, Lana, during their texting-only relationship. But Lana has stood him up twice before when they were supposed to finally meet in person.
Fans noticed the obvious parallels between Maria and Lana. "Oh, I am SO looking forward to Caesar and Maria (reprise) this season," one viewer wrote on Twitter in reference to David and Lana during the premiere.