'90 Day Fiancé': Fans React to 'The Other Way' Season 2 Trailer
Season 2 of TLC's '90 Day Fiancé: The Other Way,' featuring the love stories of six international couples, premieres early this summer on Jun. 1. Fans took to social media to react to the brand-new teaser trailer for the spinoff.
90 Day Fiancé: The Other Way Season 2 premieres on TLC on Jun. 1. The six international couples—including Season 1 couples Jenny Slatten and Sumit and Deavan Clegg and Jihoon Lee, as well as four newcomer couples (Armando and Kenneth, Brittany and Yazan, Biniyam and Ariela, and Melyza and Tim)—feature Americans who are willing to take a leap of faith and head to a foreign country to be with the one they love.
TLC recently dropped a teaser trailer for the upcoming season of 90 Day Fiancé: The Other Way. In true 90 Day Fiancé fashion, it's full of drama, secrets, financial woes, culture clashes, age differences, and more. Fans immediately flocked to social media to sound off about Season 2.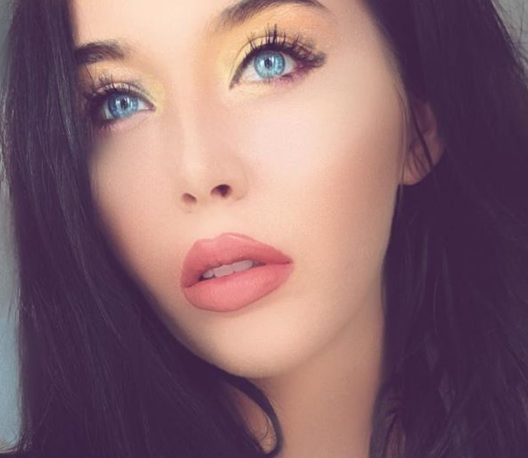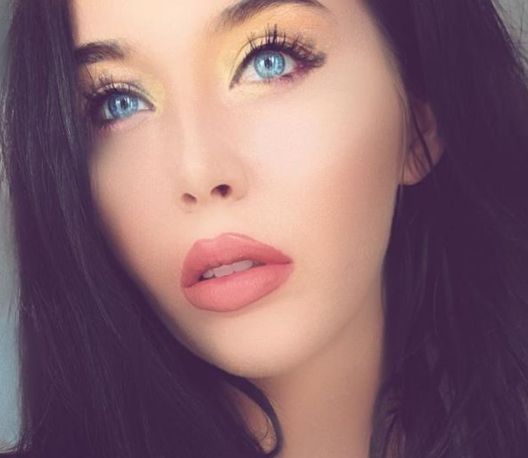 Many fans wondered why Jenny Slatten and Sumit were still giving their relationship a go
Jenny and Sumit first appeared on Season 1, when 62-year-old Jenny moved from her home state of California to India to be with 32-year-old Sumit. But Sumit harbored a secret that changed their relationship entirely: He was still married and stuck in an unwanted arranged marriage. Still, the lovebirds kept their connection going, and it looks like they'll be giving their relationship another try.
"Look who's back in town!" Jenny announces in the Season 2 trailer, as she and Sumit embrace at the airport.
But there's still trouble in paradise. (After all, it is 90 Day Fiancé!)
In one clip, Sumit's brother wants to know the truth about what Sumit has told his family. "Mom and Dad, they are aware of you again moving in here with Jenny?" his brother wants to know. Of course, we don't get to see Sumit's answer just yet.
Later in the trailer, Jenny admits she still isn't quite sure that Sumit is really divorced, or at least in the process of getting a divorce. "I need to see the paperwork," she tells Sumit. "I mean, until I see that paperwork that you are actually getting a divorce, I'm gonna be very worried."
Many 90 Day Fiancé viewers flooded the comments with questions about why Jenny was openly dating a potentially still-married man. Others thought Sumit might be scamming his older fiancée.
"I see Jenny is back and just as delusional…as ever," one fan wrote. "Can't wait." Another agreed, commenting, "I like Jenny but why is she being so stupid and going back?!"
Yet another viewer wondered why they were on the show at all, given that Sumit was not honest with Jenny or the viewers the first time around. "Why are Jenny and Sumit back?" they wrote. "Didn't we establish he's a married man last season? Dear God what a mess but I can't get enough of it!"
Still, other 90 Day Fiancé fans chimed in to remind us why Sumit and Jenny were likely selected to return. Many viewers have a soft spot for the unlikely couple, who don't seem to be able to quit each other.
"I love the couple in India," one viewer wrote under the trailer. "I feel like he really loves her and she him. Come on help him get his divorce so they can be together." Another wrote, "Jenny is kinda out there but she's one of the best from the show. Love to see her back!"
Others criticized Jihoon Lee for not supporting Deavan Clegg financially
In Season 2 of 90 Day Fiancé: The Other Way, viewers will also see Deavan move to South Korea permanently with her daughter, Drascilla, from a previous relationship, as well as her son, Taeyang, with Jihoon. "This is it. I'm moving permanently, with two kids," Deavan reveals in the trailer.
But Deavan and Jihoon are having their own issues, as it looks like they're still financially unstable. "Jihoon doesn't support us financially. I'm gonna step up and start providing for this family," the mom of two says in the clip.
Deavan takes on paid modeling jobs in order to support the family, but Jihoon isn't happy to see her posing with another man during a shoot. "I see they taking photo. A lot of jealous," he mutters unhappily in the preview.
Later, the couple fights again when Deavan tells Jihoon, "I gave up my life for you. Don't lie to me." Jihoon storms off, declaring, "I'm getting f***ing pissed off here."
Many 90 Day Fiancé fans thought Jihoon's jealousy about his wife's modeling gigs was hypocritical, as she took them in order to provide for the family when he didn't step up. "Jihoon has no reason to complain if he was supposed to be working," one critic commented.
Another viewer agreed, writing, "Jihoon is messing up BIG time. He needs to quit being a bum and step it up for his family."
Still, plenty of 90 Day Fiancé viewers can't get enough of the young couple. Some commenters pointed out what a good father and stepfather Jihoon had turned out to be.
"I got so happy when Jihoon hugged Drascilla like his own child," one wrote. One fan praised the couple, writing, "Deavan and Jihoon are the only ones I care about…he's really stepped up as a father for both kids."
Some viewers criticized the American cast members for being unprepared for life overseas
Of course, 90 Day Fiancé fans also had plenty to say about the spinoff's four new couples. In particular, many viewers pointed out how shocked the American partners seemed by their significant others' living conditions.
90 Day Fiancé: The Other Way Season 2 cast member Ariela, who moves from New Jersey to Ethiopia because of her surprise pregnancy with her boyfriend Biniyam, experiences the most culture shock. "I'm making a huge sacrifice for someone that I barely even know," the 29-year-old mom-to-be says in the trailer.
But when Biniyam shows Ariela around his home, she's less than enthused. "This is the kitchen?!" she exclaims as he gives her a tour. "Where's the refrigerator?!"
"We don't refrigerate," Biniyam tells her. "No refrigerator?!"
Later, Ariela claims she's going to leave Ethiopia, and the father of her child, behind due to the living conditions. "I don't know what we're gonna do. I can't live in a place that has no bathroom and no kitchen…I'm not f***ing staying here, I told you that!" she tells an irate Biniyam.
"I'm done," he announces quietly in response.
Meanwhile, Brittany (from Palm Beach, Florida) and Yazan (from Jordan) are also going to have a few fireworks. Brittany is an independent, outspoken woman who doesn't plan on converting to her fiancé's religion, while Yazan is a devout Muslim from a conservative family.
"For somebody like me to be going to Jordan, it's pretty crazy," Brittany tells TLC producers in the trailer.
Later in the preview, she and Yazan fight over their cultural and religious differences. "I'm American. I have my own culture. When you're with your people, you do what your people do," she snaps at Yazan.
He yells at her repeatedly, growing visibly agitated, "Enough, enough, enough, enough, enough!" "Get your hand out of my face!" Brittany retorts.
Several fans commented on the Season 2 trailer, arguing that the American halves of the international couples didn't seem to be prepared for what they would encounter overseas. "Another season of Americans complaining about another culture's ways of living," one critic argued in the comments.
Another viewer wrote similarly, "This whole series is Americans being ignorant and complaining every episode about it." Another 90 Day Fiancé fan commented, "Are these people not aware of the countries they're going to? Lol like they act so damn shocked when they get there."
But one fan—who surely represents all of us—wrote simply, "I'm so addicted to this show." Same!