'90 Day Fiancé' Fans React to Varya and Mary's Big Argument over Geoffrey
Last week 90 Day Fiancé left off with a big cliffhanger. Varya Malina surprised Geoffrey Paschel at his home in Tennessee. The problem is he had another woman with him, Mary Wallace.
This week, fans watched the ladies get into a big argument. Find out how they reacted to the episode and more. [Spoiler for "Hard Habit To Break."]
Geoffrey Paschel was accused of abuse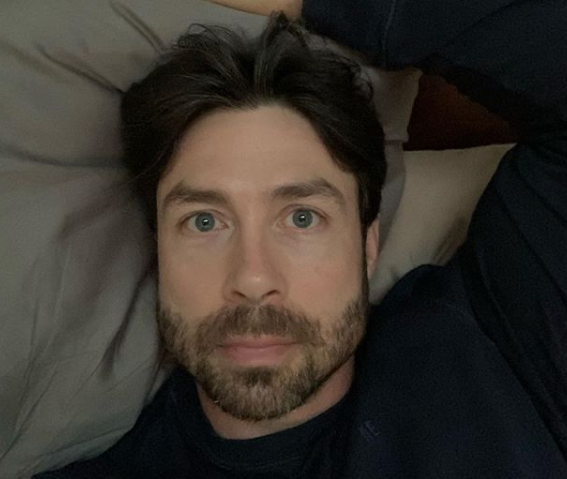 RELATED: '90 Day Fiance': Geoffrey Paschel Finally Responds to Fan Petition to Get Him Removed From the Show
Fans turned against Paschel because he has been accused of abusing his ex-girlfriend. He was arrested in June and she got an order of protection from him.
"He repeatedly bashed/slammed my head into the hardwood floors of my home. He dragged me through the house by my hair and continued throwing my body into walls and furniture. I know this because of blood on my walls, furniture, etc," she claimed in court, according to USA Today.
Paschel addressed the accusation in an Instagram post. "These claims are the main reason I've been lambasted with such vitriol," read part of the caption. "I can assure you, if any of these fables were true, I would bow out and accept responsibility. Not all is as it seems. I have been held back from defending myself, but the time has come that I stand up to the incredulous and contrived conditions that keep compounding due to the viral spread of sensationalized opinions and lazy, one sided, internet reporting—meant only for clickbait."
Varya and Mary argued over him
RELATED: '90 Day Fiance' Geoffrey Paschel Throws Shade at TLC For Not Being Included in the Tell-All
The episode "Hard Habit To Break" showed the women having a heated argument after Malina showed up on Paschel's door step. It didn't go well for Malina.
Wallace asked what was Malina doing there and Malina asked the same thing. "You're the one whose in the wrong here," Wallace told her. Malina started yelling at Wallace saying she can't talk to her.
"I came here to show my serious intentions and now I feel like embarrassed," Malina told Paschel in private. Paschel said, "I didn't know you were coming first off. It's a surprise."
"She's a pretty girl with my man in his house in the morning. It hurts to see that he moved on and didn't tell me," Malina said in her interview. When Wallace was leaving they got into another argument because Malina told her to "move b*tch." Wallace said, "Don't talk to me. There's no reason to be disrespectful. None! Not at all. Don't do it. It's not OK."
Wallace left his house saying she felt "betrayed" because Paschel didn't do anything but cross his arms.
Fans want both women to leave him
RELATED: '90 Day Fiance': Is Geoffrey Paschel Already Married?
Fans didn't pick a side between the ladies. Instead, they wanted both of them to leave him.
Paschel later told Malina that he wasn't in a relationship with Wallace, but they were moving in that direction. He admitted that he still loved Malina. She was determined to stay to fight for him
The episode ended with Paschel and Malina meeting up with his friends. But fans weren't happy about it. "Geoffrey Dahmer is taking Varya out to meet the friends he shares with Mary. This man really doesn't give a f*ck #90DayFiance," one fan tweeted.
Mostly they want both of them to leave him because of his past. Another fan tweeted, "I just really can't believe Mary and Varya are fighting over a felon with ugly a** nipple tattoos #90DayFiance."
Fans will have to keep watching to see if they'll get what they want. For now, it looks like Malina is willing to stay to fight for him.