'90 Day Fiancé': Fans Really, Really Want Kenneth Niedermeier's Skin Care Routine
Kenneth Niedermeier and Armando Rubio quickly became a fan-favorite couple on the second season of TLC's 90 Day Fiancé: The Other Way. Kenneth, a 57-year-old dad of four from Florida, and Armando, a 31-year-old single father from Mexico, met in an online support group for gay fathers. What's more, Armando and Kenneth are the first-ever gay male couple on the 90 Day Fiancé franchise.
They quickly fell head over heels for each other, and Kenneth's devotion to Armando—from Armando even came out to his more traditional parents for a second time, after the first time didn't exactly go so well, for his future husband.
Many 90 Day Fiancé fans have a slightly less romantic reason for being in awe of Kenneth: his age. Since he first appeared on the screen and announced he was nearly 60, viewers have commented on Kenneth's youthful appearance, even describing him as having "the fountain of youth." Even Kenneth's 90 Day Fiancé castmates have asked Kenneth for his skincare secrets.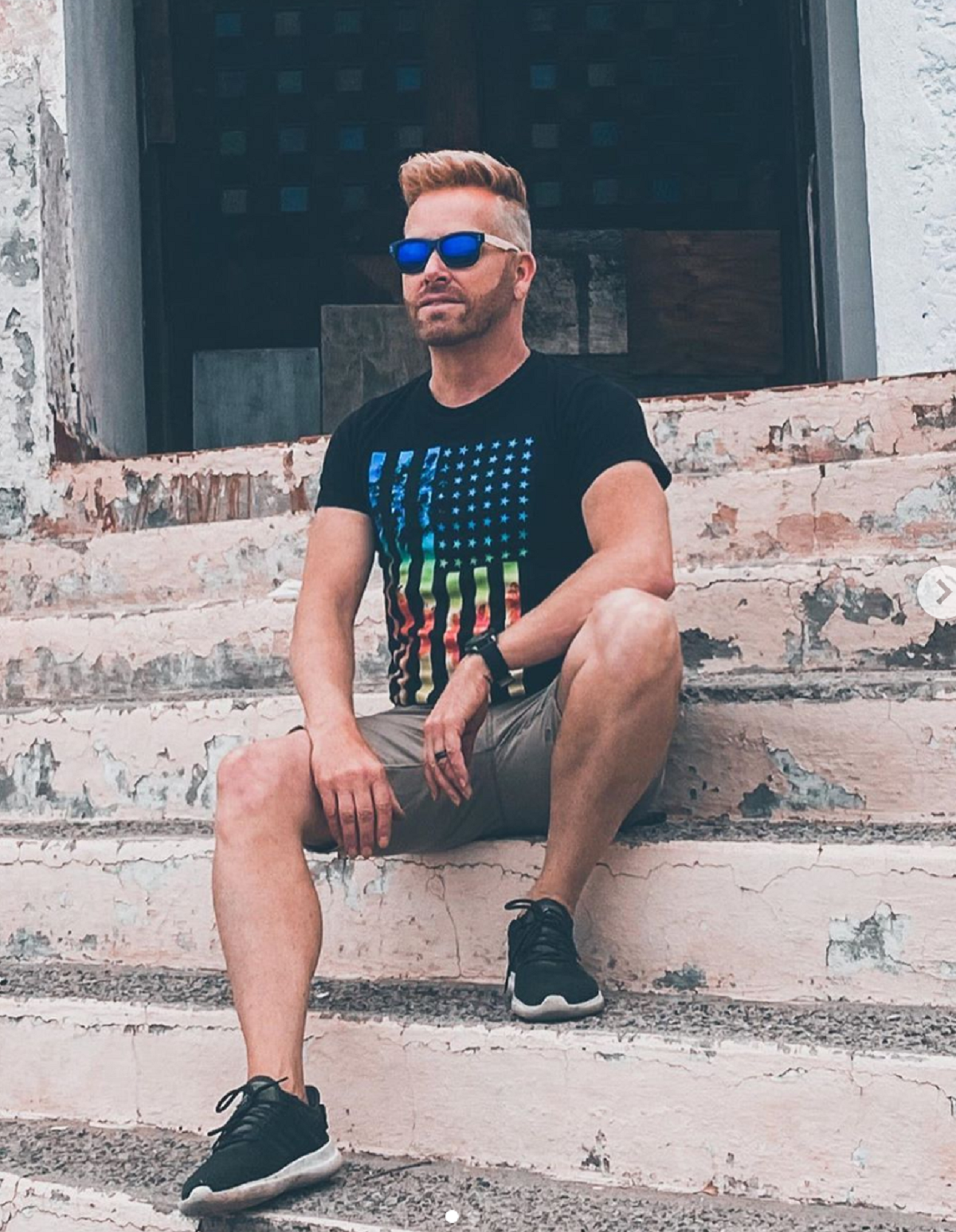 '90 Day Fiancé' fans can't believe Kenneth is 57
90 Day Fiancé fans can't believe Armando's husband-to-be is a dad of four and even a grandfather—especially since he's from Florida, where sun exposure is an everyday thing. Since the beginning, viewers have been shocked that the 90 Day Fiancé: The Other Way star was well into middle age.
The earliest preview clips of Armando and Kenneth's story focused on their unconventional love story. After talking online, Kenneth and Armando met up for the first time in person in California. They fell head over heels for each other, despite their age difference and the distance between them.
But viewers couldn't get over how much younger Kenneth looked than his 57 years. "He looks very very good for his age," one Instagram user wrote under a 90 Day Fiancé trailer.
"Right? I want his secret," another viewer gushed. "I know," one commenter raved. "I thought he was 37, not 57." One added, "I still don't believe he's that old, for real."
And if Kenneth ever wants a career as a social media influencer, it looks like it would be very possible. Fans even headed to Kenneth's personal Instagram to ask him to launch a YouTube channel or series of skincare tutorials.
"I'm waiting patiently for the YouTube video of your routine, you're doing something right," an Instagram user wrote to the 90 Day Fiancé star.
"Can you please make some videos on YouTube telling us how you take care of your skin? We promise not to ask questions that will break your NDA," one viewer pleaded.
"I definitely would take a box of all your skincare secrets!" another commenter agreed. Another asked for "virtual classes and recommendations."
TLC even commented on the '90 Day Fiancé' star's 'fountain of youth'
TLC took notice of the swarm of comments about Kenneth's youthful appearance, even joking about it themselves.
TLC's official 90 Day Fiancé Instagram captioned one clip with a reference to Kenneth's much-discussed appearance, writing: "Kenny's coming out story…😭🏳️‍🌈 **Cue the happy tears!** P.S. If we revealed his skincare secret then it wouldn't be a secret, would it?"
Once again, fans flocked to the post to remark on the reality star's looks. "Where is this guy 57? He looks young!" one exclaimed. Another asked if he was a "vampire."
Another 90 Day Fiancé viewer compared Kenneth to his similarly-aged castmates, such as Angela Deem, Lisa Hamme, and Laura Jallali. "Wtf are Lisa, Angela and Laura doing? This man is 57 and looks like he's in his late 30's early 40's," they wrote.
Even Kenneth's castmates have mentioned his good looks
Kenneth's 90 Day Fiancé castmate, Tim Malcolm—who originally appeared on 90 Day Fiancé: Before the 90 Days with his now-ex, Jeniffer Tarazona, and currently appears on 90 Day Fiancé: Pillow Talk with his co-parent and ex-girlfriend, Veronica Rodriguez—also remarked on Kenneth's good looks.
In a birthday message to Tim, Kenneth wrote the friendly Instagram caption, "Happy birthday Tim! May the odds be forever in your favor." The 90 Day Fiancé star joked in one cheeky hashtag that he'd "sold his soul to the devil" in exchange for his wrinkle-free skin.
In the accompanying image, a cartoon version of Kenneth ran to help Tim out with his beauty secrets. "The Fountain of Youth: Next Exit," a road sign read above the two men. Meanwhile, cartoon-Kenny held packages marked with "blood of 12 virgins," "holy water eye patches," "collagen supplements," "laser lift serum," and "anti-wrinkle cream."
Tim seemed to take Kenneth's gentle jokes about his age in stride. "Got to be one of my favorite ever. Thank you @kenneth_90day it made me smile," the 90 Day Fiancé star captioned a repost of the picture. He added the hashtag "reality brothers," hinting that he and Kenneth had struck up a friendship.
Fans commented yet again under the birthday message, wondering just how Kenneth managed to stay so youthful year after year. "Kenneth doesn't look like he'd be out of his early 20's, let alone a 57 year old grandpa," one viewer wrote. "He is such a beautiful person inside and out."
Another viewer was a little more cynical, implying that Kenneth might have gotten some cosmetic work done to achieve his look. "Fountain of Youth=Botox," they wrote.
Kenneth himself jumped in, insisting that he hadn't had any cosmetic procedures. "Not an ounce, sweet lady," he replied.
Tim defended his castmate, pointing out that Botox alone couldn't make someone look so young. "If that is just 'Botox' he still should be bragging. Botox isn't a miracle drug / snake water," he wrote.
Whether his secret is Botox, a fountain of youth, or just good genes, it looks like Kenneth will be able to launch a career in beauty tutorials if he ever wants one.