'90 Day Fiancé' Fans Ruthlessly Mock Andrew After Tell All Tantrum
'90 Day Fiancé' stars Andrew and Amira couldn't make it work. Now, Andrew is getting ruthlessly mocked for storming off during the '90 Day Fiancé' Tell-All.
90 Day Fiancé fans are in a tizzy over Andrew and Amira. The reality star's alarming behavior towards his reality partner earned him a lot of haters. Now, after Amira doesn't want anything to do with Andrew, he's upset about it. What's more, he's getting totally slammed by social media after storming off of the Tell All episode. Here's how fans have reacted to his behavior during the Tell All episode. 
'90 Day Fiancé': Amira left Andrew in Serbia, does not want to see him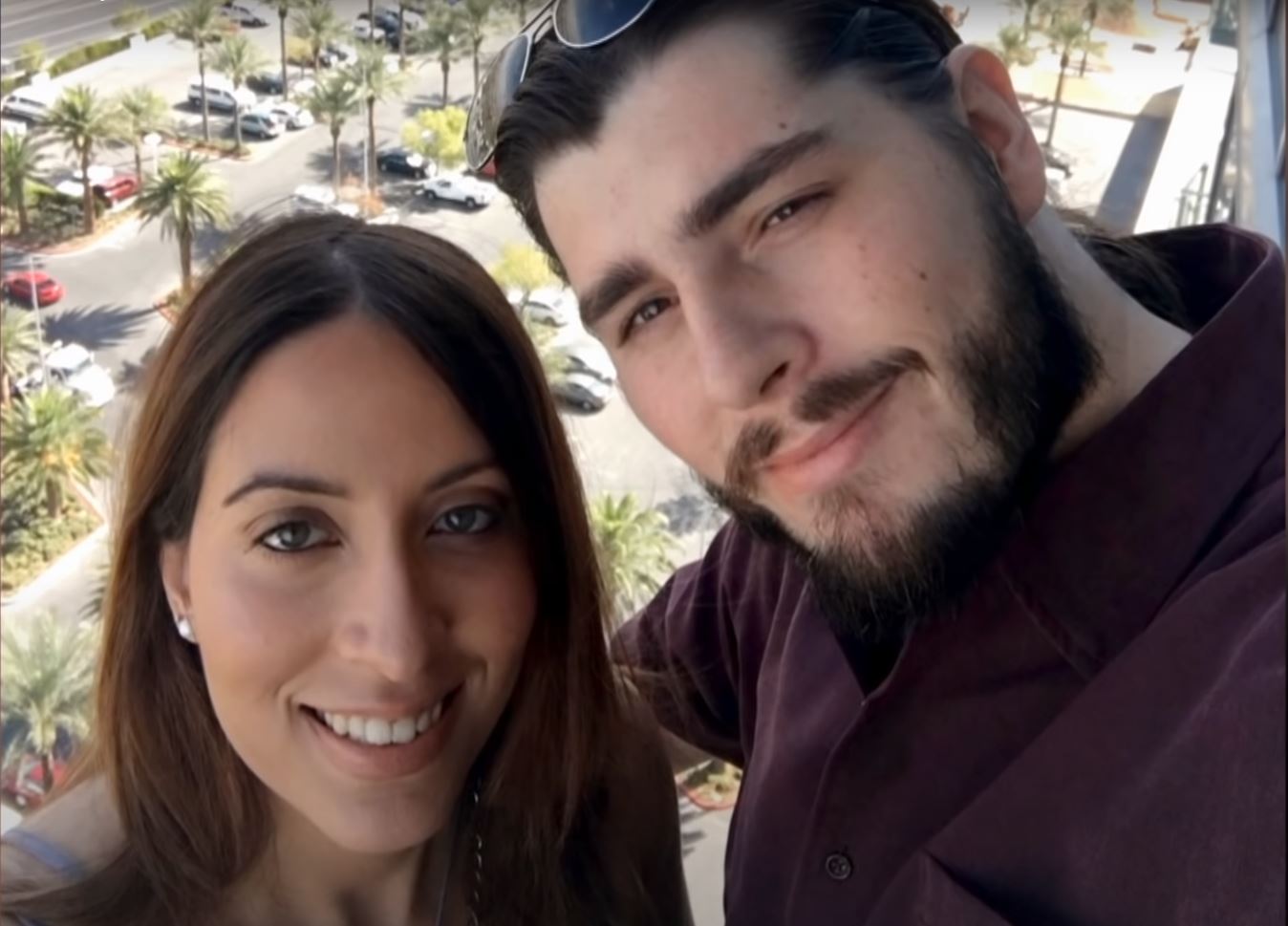 Andrew and Amira on 90 Day Fiancé concocted a plan to get by the U.S. COVID-19 travel restrictions. They planned to fly to Mexico and quarantine for two weeks, after which tehy'd be able to fly back to the U.S. together. 
Unfortunately, things did not go as planned. Andrew arrived in Mexico without issue, but Amira was detained by immigration. After three days in a detention center, she was sent back to France. Andrew was filmed enjoying his vacation and doing very little to help Amira during her difficult situation. 
Later, Andrew and Amira tried the same plan again, this time sending Amira to Serbia. Not long before Amira was meant to fly to the U.S., she and Andrew had an altercation. Andrew sent Amira a barrage of manipulative texts after she revealed she wasn't ready to commit to children. 
After receiving a slew of hurtful messages, Amira decided it was best to call it off and head back to France rather than see Andrew. 
"I only agree to do this, only if I don't have to see or talk to Andrew," Amira told producers when it came time to film the 90 Day Fiancé Tell-All.
Andrew storms off the '90 Day Fiancé' Tell-All set
When Andrew arrived on the 90 Day Fiancé Tell All set, he was incensed to discover that Amira wasn't there as well. He became so upset that he wasn't able to confront her about their relationship that he stormed off set. 
"I'm just gonna go home. Like I don't understand why I am not allowed to simply engage in a conversation. People have had to face really difficult conversations with people who are adversarial to them. I've literally come here for the conversation," Andrew said, seeming utterly confused as to why Amira might not want to talk to him.
"That's exactly what we're gonna do, is allow each of you to tell your side of the story with the group, with the same treatment equally," a producer replied. 
"The same treatment equally feels like if we're both here equally. I'm gonna go home guys, I'm sorry, this is not acceptable to me and it's unfair," Andrew complained before walking off set.
Fans have been mocking Andrew relentlessly
Since the scene has been revealed, 90 Day Fiancé fans have been blasting Andrew with mockery and comments about his behavior. Suffice it to say, Andrew hasn't won himself many fans. 
"He just remembered the Guild raid was rescheduled to 7pm instead of 10pm," joked one Redditor. 
"He's dressed like a really cheap discount Limo driver," added another.
"He should have just sucked in his cheeks and kept his mouth shut like he does for his glamour shots. That's an awesome clip tho, it showed him for exactly who he is—inside and out," opined another user.
One Redditor suggested that Andrew's outburst was classic abusive behavior. 
"Andrew threw a fit when Amira refuses to talk or interact with him because he couldn't control the situation and intimidate her," they wrote. "Abusers like to control the situation, and if their victims draw boundary lines with them, they freak the fudge out."