'90 Day Fiancé': Fans Say Kenneth's Daughter Needs to Stop Guilt-Tripping Him for Leaving the U.S.
Kenneth Niedermeier and his fiancée, Armando Rubio, may have broken barriers as the 90 Day Fiance franchise's first gay male couple, but that's not the only reason their relationship is special. Fans agree that Rubio and Niedermeier may be one of the happiest couples on any of the 90 Day shows.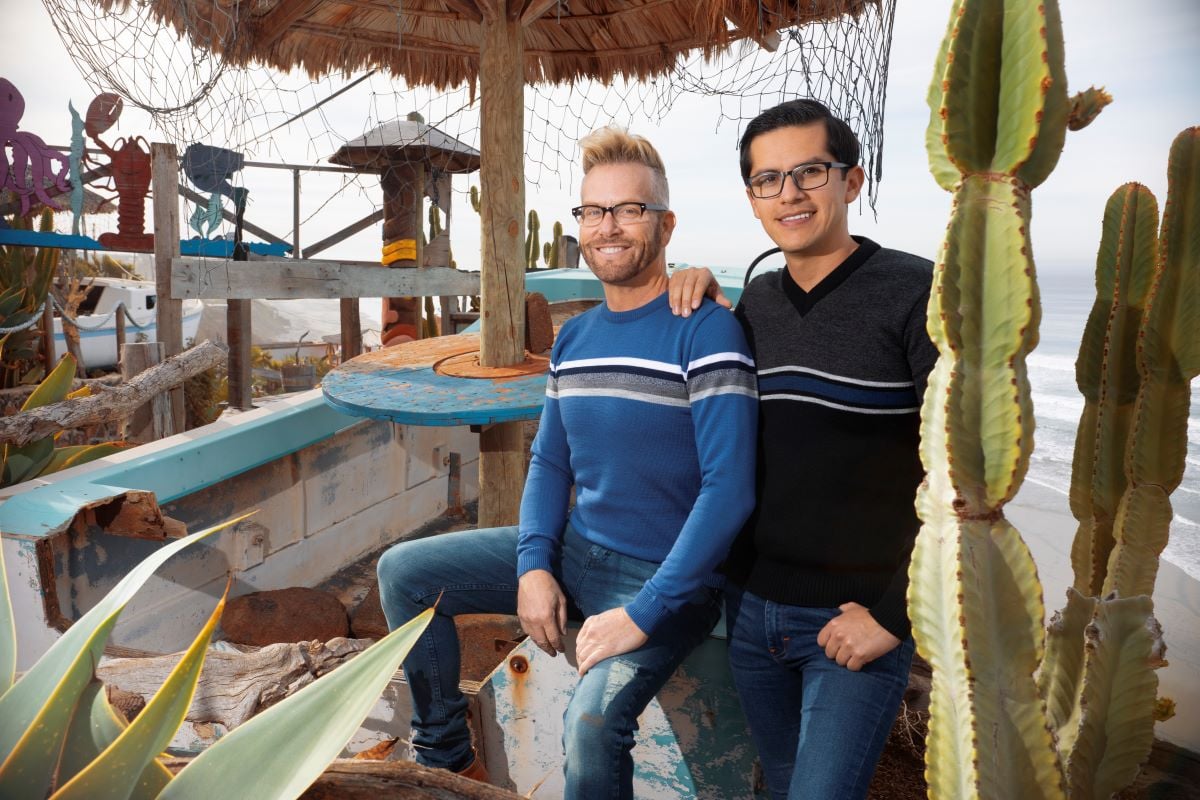 They appeared on the latest season of 90 Day Fiance: The Other Way, where producers followed Niedermeier as he moved from Florida to Rubio's native Mexico. Niedermeier and Rubio quickly became fan favorites. 
Fans love Kenneth Niedermeier and Armando Rubio
Fans on Reddit were excited by these two. They're a good match for each other, despite the fact that they come from different cultures, and that there's a significant age difference.
Niedermeier is actually 57 years old, although he looks closer to Rubio's 31. He looks so good that fans on Reddit were wondering about his skincare regimen.
Others commented that they think Niedermeier and Rubio just seem like good people. As one fan put it: "I wish I was friends with Kenny in real life." 
As with all reality TV shows, fans are invested in Niedermeier's life, and that means they get defensive when they think someone is treating him poorly. Naturally, fans jumped to call out Niedermeier's daughter when she seemed to guilt-trip her dad for moving away from her. 
Kenneth Niedermeier's daughter was not excited about her father's move
Both Niedermeier and Rubio have children from previous relationships. Rubio has a 6-year-old daughter, and Niedermeier has 23-year-old triplets.
As all 90 Day Fiance fans know, families can often be quite judgmental of international long-distance relationships. Big Ed Brown of 90 Day Fiance: Before the 90 Days had serious relationship problems with his daughter after he revealed he was dating a much younger woman from the Philippines, Rosemarie Vega. 
But Niedermeier's daughters seem supportive. They have all made positive comments on Instagram, implying that they believe Rubio is the love of their father's life.
One of the triplets, however, Madison, seemed less than thrilled to see her dad leave their Florida home. Madison lived with her father right up until he sold his home to move to Mexico, along with her 3-year-old son Cooper. She revealed to the show's audience that she feels "abandoned" by her father. Fans were not having it. 
Fans think Kenneth Niedermeier's daughter needs to stop guilt-tripping him
Redditors firmly believe that Madison only wants her dad to stick around because she is living rent-free in his home. Although she does seem happy that he found someone, she clearly did not want to leave the nest, and start paying big girl bills.
One fan wrote: "I love this Kenneth guy and I hate how his one daughter is purposely trying to make him feel guilty. Seems like she was the one kid who still relied heavily on daddy's wallet. I hope he can finally be happy!"
Other fans were disgusted by the way Madison seemed to use Cooper to guilt her dad. One wrote: "Yep it bugged me when she was crying and telling him he was abandoning her and his grandson. Pretty selfish."
Madison even told Cooper he may not get to see his grandfather anymore, which is a step too far for many fans. Especially considering Mexico isn't very far away. Although Niedermeier himself admits that he has helped raise Cooper, he's not Cooper's dad, and it's time for him to find his own happiness.
As one fan put it: "Like sis you're not a child. It's not his responsibility. Also Mexico isn't even far!! When she said, 'You won't see papa anymore!!!'"