'90 Day Fiancé': Fans Say They Can 'Never Unsee' Colt Johnson's Speedo Moment, While Others Praise His Body Confidence
Colt Johnson became well-known on the 90 Day Fiancé franchise for many things—from failing to bring flowers to greet his now-ex-wife, Larissa Dos Santos Lima, at the airport, to his intense love for cats and his extra-close relationship with his mom and roommate, Debbie Johnson.
Now, Colt is appearing on the fifth season of TLC's 90 Day Fiancé: Happily Ever After with his (now-ex) girlfriend Jess Caroline. And on a recent episode, Colt got a whole new claim to fame among 90 Day Fiancé fans when he visited Jess in her home country of Brazil. Colt's revealing Speedo on a Brazilian beach left many fans speechless—almost.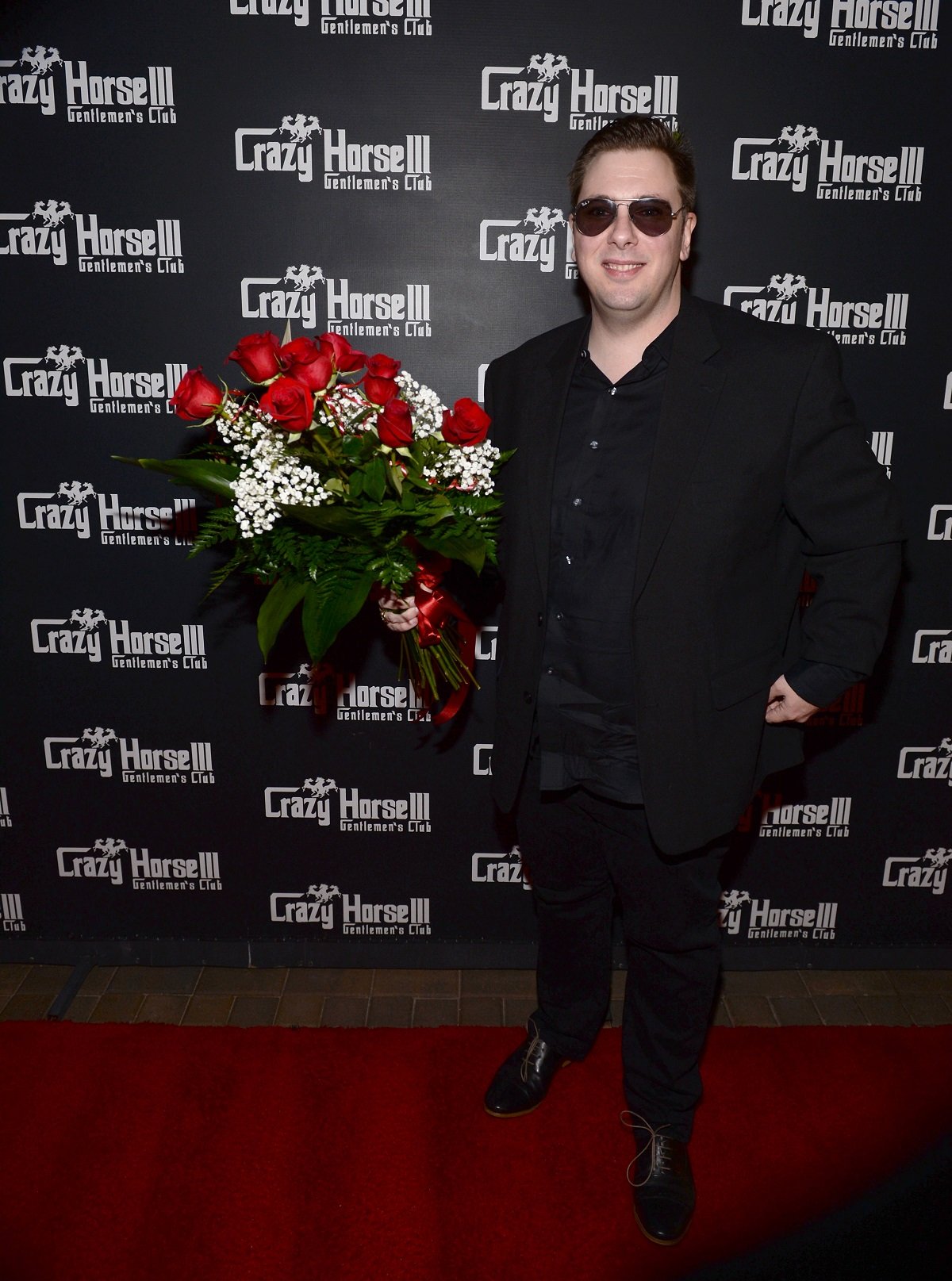 Colt showed off some skin on the beach with Jess
On 90 Day Fiancé: Happily Ever After, Colt and Jess have never shied away from talking about their sex life and their attraction to each other.
Jess, 26, said she loved having sex with her American boyfriend because "she was the boss in the bedroom." Colt, 34, also talked about how much he loved getting down and dirty with his new girlfriend—even in front of his mom, who didn't exactly want to hear about how "loud" Jess was behind closed doors.
Jess and Colt continued with their carefree, sexually forward ways during a recent episode, when they took a walk on the beach together in Brazil.
"I wanted to show Colt the Brazilian beach and relax," Jess told TLC producers. "No Debbie, no family. Just me and Colt."
Colt raved about the beauty of the beach before stripping down to just a teeny-tiny Speedo. Jess, who was also in a skimpy bathing suit, immediately admired her boyfriend's body and said she appreciated the revealing look.
"Ooh, sexy boy," Jess gushed. "I like the look."
"When in Brazil, do as the Brazilians do," Colt quipped, before taking his girlfriend's hand for a romantic walk along the beach.  
Jess continued their flirty banter, asking Colt, "Have you had sex on the beach before?"
The 90 Day Fiancé star said he hadn't—"only the drink," he quipped—but Jess confessed that she had before.
Colt's girlfriend even told 90 Day Fiancé producers that, while she normally had a high sex drive, Colt brought it out of her even more.
"Colt make me want sex all the time," Jess said laughingly after their walk along the beach.
Some '90 Day Fiancé' fans didn't approve of Colt's revealing look
Some 90 Day Fiancé fans thought Colt's bathing suit was a little much.
"I can never unsee this," one commenter wrote on TLC's official 90 Day Fiancé Instagram account.
Another viewer agreed that Colt and Jess should cover up a bit more. "My eyes can't handle all of this," they wrote.
One critic thought the 90 Day Fiancé star's suit just wasn't the right fit for his frame.
"I'm all for body acceptance on the beach, but Coltee needs a suit that FITS," they argued.
Yet another agreed that the outfit wasn't great, but they were still impressed with Colt's way with women.
"I will never get that image out of my head, but I have to say he has some kind of game to get girls this fast," the 90 Day Fiancé fan remarked.
Others praised him for being confident in his body
While some fans thought Colt should forego the Speedo in the future, others praised him for embracing body acceptance and body positivity. Several viewers remarked that they were impressed with the confident air he had.
One Instagram user wrote, "I give him credit for having confidence."
Another commenter praised Colt for wearing whatever he wanted to wear, no matter what others' opinions might be.
"Rock it Colt," they exclaimed. "He gave no f*cks what anyone says or thinks lol I love it. As long as he loves himself and his girl loves him, that's all that matters. Get it Colt."
Other 90 Day Fiancé fans wished they had that level of confidence on the beach.
"I wasted decades thinking that I was too fat to wear a bathing suit or shorts," one Instagram user mused.
Another agreed, writing, "I say do you Coltee because the beach is gonna get whatever body I'm given too!"