'90 Day Fiancé' Fans Shocked With Colt Johnson's New Look, Compare Him to a 'Billy Goat'
90 Day Fiancé fans are shocked to see Colt Johnson's new long hair and long beard look. After just recently getting married to Vanessa Guerra, Colt is settling into married life. It appears that he's also started growing his hair and beard out. 90 Day Fiancé fans compare his shocking new look to a "billy goat."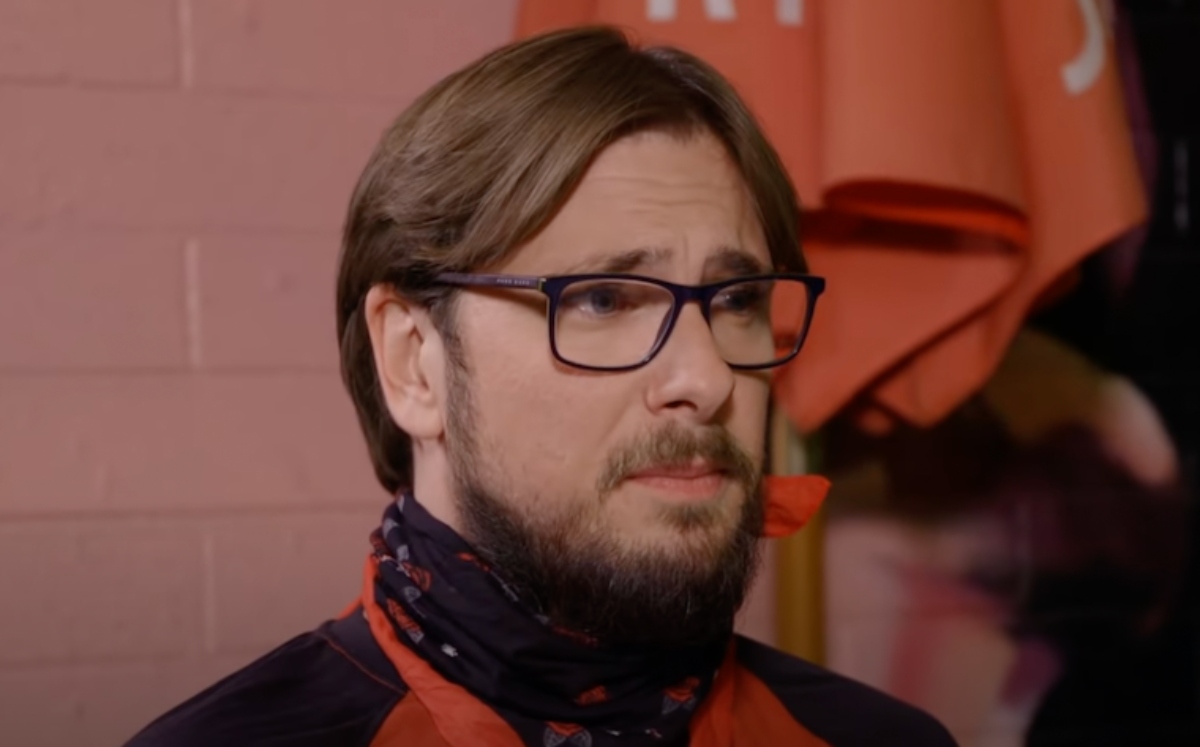 Colt's ever-changing hairstyles and looks
The 90 Day Fiancé star looked very different in his early years on the franchise. When Colt was married to Larissa dos Santos Lima, he was always clean-shaven with a short hairstyle. Sometimes he would let the top grow, with a little tuft at that top, but he would keep his hair fairly short.
That was the case until he started dating Jess Caroline. After that, Colt started growing out his beard, from stubble to a short beard. Then, at the end of the tell-all for 90 Day Fiancé: Happily Ever After? Season 5, Colt had begun to experiment with longer hair.
During 90 Day: The Single Life, when Colt began dating his current wife, Vanessa, he grew his hair out much longer. At the tell-all, when he revealed to his mom, Debbie Johnson, and the fans that they eloped, he had grown out his beard and his hair the longest fans have ever seen it. Until this week, that is.
Colt reveals his new long hair and long beard look
In a recent Instagram Story, Colt posted a photo of his face, which showcased his new look. Colt, who has donned many styles over the course of the multiple seasons on the 90 Day Fiancé franchise, looked completely different than before. Colt's story was captured and reposted by 90 Day Fiancé fan account @90daythemelanatedway; check out the image below.
It was quite a shock for fans who saw his new look for the first time. In the pic, Colt's beard looks straightened and goes down many inches from his chin. His hair, long on both sides, appears to be nearly shoulder length. Many fans still remember Colt looking like how he did on his debut on 90 Day Fiancé Season 6.
'90 Day Fiancé' fans compare Colt's new look to a 'billy goat'
Colt's Instagram Story was reposted by the 90 Day Fiancé Reddit group. The 90 Day Fiancé fans compared his long beard and hair to that of a billy goat. A user posted the photo with the caption, "Dude out here looking like a damn billy goat." Check out the Reddit post below:
One fan joked, "Wait… if a goat has a goatee, then Colt would have a Coltee?" Another questioned why his beard appears to be unnaturally straight. They wrote, "Did he take a flat iron to his beard? Why?" Another Reddit user said, "He looks like he wants to work at medieval times."
While many fans weren't too keen on Colt's new look, Colt seems pretty proud of his long hair and long beard combo. 90 Day Fiancé fans are eager to see what's next for Colt's style. In a throwback photo of him on Instagram, he mentioned that he was thinking about bleaching his hair again; could that be Colt's next dramatic look?