'90 Day Fiancé': Some Fans Feel Show Is Getting too 'Abusive' to Watch
Some 90 Day Fiancé fans are having a hard time watching this new season of Happily Ever After?, due to the increase in fighting that is edging on verbal and emotional abuse. Fans are saying that the reality TV drama isn't fun to watch anymore because of how most cast members treat their significant others.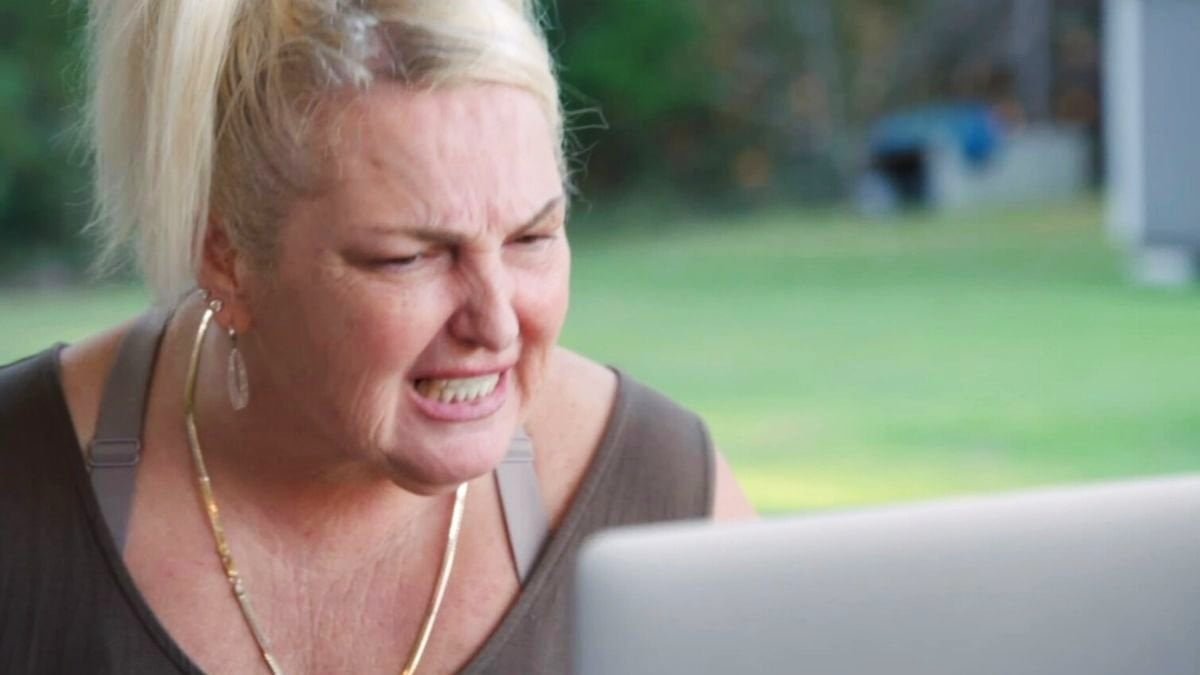 Has normal '90 Day Fiancé' drama turned toxic?
90 Day Fiancé: Happily Ever After? fans have expressed their concerns about the way certain cast members are being treated by other cast members. One Reddit user, who goes by the name @Due-Address-5112, wrote, "I've been putting off watching episodes because of all the abusive behavior. It makes me so embarrassed of the American, we are better than everyone, behavior."
The Reddit user explains how it's unfair how Elizabeth Potthast's family treats Andrei Castravet "like crap." They continued, "Then Angela and Michael, at first I thought she was kind of funny but she behaves so abhorrently towards him. She is very narcissistic and insecure and verbally abuses Michael to the point of being uncomfortable at best." The fan then said that Mike Youngquist and Natalie Modovtseva's storyline is the definition of gaslighting.
The fan concluded, "I have no clue what TLC producers are thinking or if they are just for normalizing this behavior. I like car crash tv, but this is turning into something dark and abusive that makes me physically sick and embarrassed."
The most concerning cast members
While this season could be chalked up to being explosive, that audience thinks it could be verging on abusive behavior, complete with triangulation, gaslighting, and manipulation. First up, Angela Deem is constantly yelling and name-calling her Nigerian husband, Michael Ilesanmi, which is definitely considered by most fans to be verbally abusive behavior. Next, Brandon Gibbs' parents, Ron and Betty Gibbs, call their daughter-in-law Julia Trubkina a manipulator while tearing down and manipulating their own son.
Then there is Tiffany Franco and Ronald Smith, who often use their son, Daniel, as a pawn to gain the upper hand in the relationship. Next, there is the Potthast family, who is verbally abusing and name-calling Andrei at every turn. Last but not least, there is Mike and Natalie, who take turns controlling each other through gaslighting. All of the couples have exhibited signs of abuse this season, except for possibly Kalani Faagata and Asuelu Pulaa, Yara Zaya, and Jovi Dufren.
What should TLC do about the abusive behavior?
Considering that 90 Day Fiancé is a docu-series meant to document these people's real lives, it seems that the real issue here isn't the style of the show but the casting. The members who have been problematic on this show have exhibited abusive behavior in the past, yet they were still cast to be on 90 Day Fiancé: Happily Ever After? Season 6.
While reality TV isn't meant to be void of drama, there's a line between abusive behavior and documenting the ups and downs of a relationship. 90 Day Fiancé used to have an equal balance of wholesome couples and trainwrecks on each season. However, it seems like there are only trainwrecks.
Fans are concerned that TLC will continue to normalize abusive behavior by making episodes with Angela and The Potthast family. Here's hoping that the next season's cast of 90 Day Fiancé will be a lot less problematic.
RELATED: Why '90 Day Fiancé' Fans Think Brandon's Parents Are Master Manipulators, Not Julia