'90 Day Fiancé' Fans Slam Jovi Dufren for Non-Apology to Yara Zaya
90 Day Fiancé couple Jovi and Yara are struggling lately, in large part due to Jovi's unwillingness to change his lifestyle following the birth of their daughter. Jovi Dufren claims that Yara Zaya has become boring since becoming a mother. He takes her on a trip to Miami to try and "fix" their relationship and decides to take Yara to a strip club. Things don't go well, resulting in Jovi getting slapped. He's since made an apology to Yara, but fans aren't impressed with what they heard.
'90 Day Fiancé' couple Jovi and Yara fight over strip club
90 Day Fiancé fans were shocked when Jovi Dufren decided to take Yara Zaya to a strip club. Jovi has known for his love of drinking and strip clubs by fans of the show — in fact, he's previously hurt his wife's feelings by getting a private dance. 
During their visit to the club, Jovi stands up and pays the performer by slipping money into her underwear as Yara watches on. Then he blows the performer a kiss, and that's when his wife decides she's had enough. 
"Some naked lady dance in front of my husband. What should I do? I don't know," Yara said during a talking head. 
After Jovi blows his kiss, Yara slaps him and tells him he's "f—— stupid" before walking away from him. Later, Jovi's mother Gwen sided with Yara, telling Jovi to grow up and behave more like an adult rather than a party boy. 
Jovi Dufren gives Yara Zaya a non-apology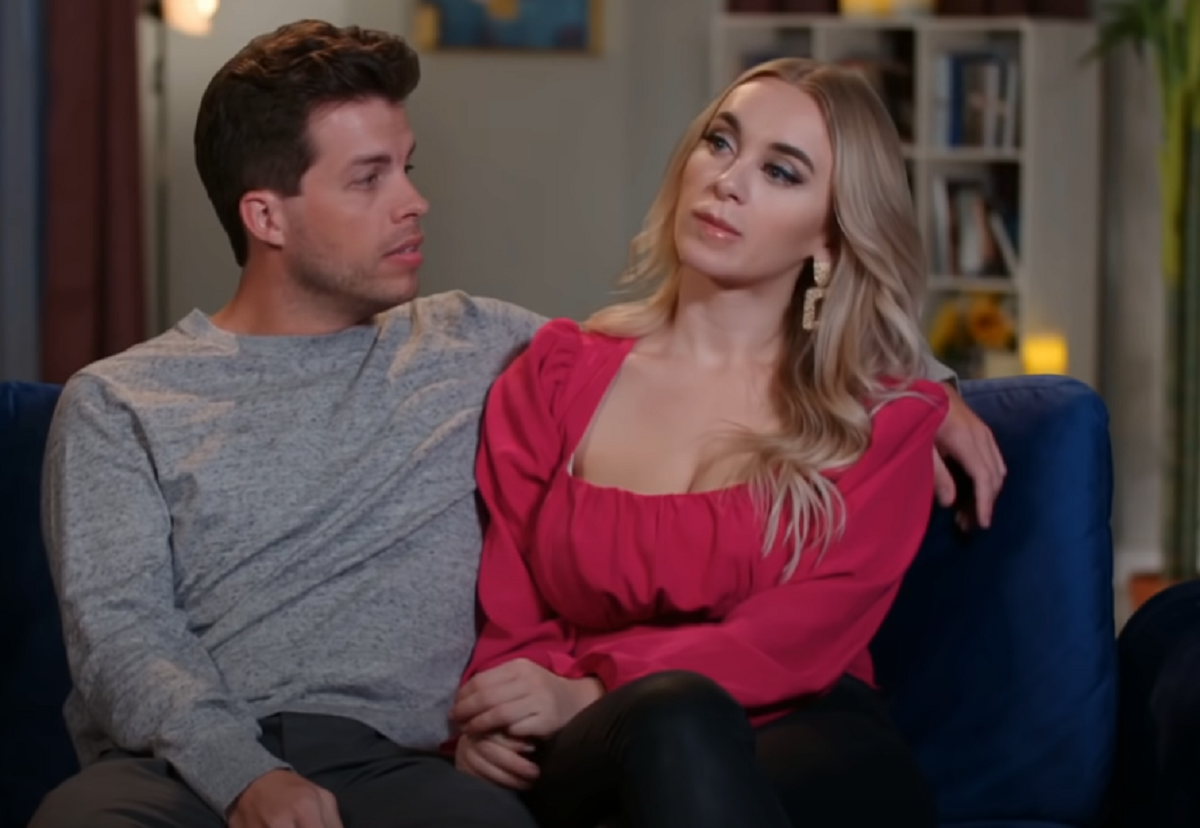 A recent 90 Day Fiancé episode saw Jovi and Yara on the beach, with Yara Zaya explaining to her husband why she felt upset with him for taking her to the strip club. 
"I agreed to go to the freaking strip club because you was wanted to go, so I did it for you," Yara explained to Jovi on the beach. 
"Okay, maybe I was wrong, maybe I had a bad impression. Maybe you gave me the wrong impression that you did wanna do that last night," said Jovi, managing to lay half of the blame at Yara's feet despite the fact that he's supposed to be apologizing. 
"Sorry I upset you, I didn't want to upset you, but I also wanted to have fun at the same time," Jovi added.  
'90 Day Fiancé' fans are not impressed at all
90 Day Fiancé fans don't feel as if Jovi Dufren did a great job apologizing to Yara Zaya — in fact, many seem to feel as if it was a non-apology if anything. 
"This is a textbook non-apology. Saying 'if,' 'maybe,' and blaming Yara's feelings isn't taking accountability, Jovi," posted a frustrated Redditor. 
"It's never okay to apologize when you use 'but.' It absolutely nullifies any words beforehand," pointed out a replying Redditor. 
"'Yara we need to compromise! If you just be happy with me being exactly the same as I was before it'll be a good compromise!' I agree with Mrs. Gwen he needs to realize he can't live like a frat boy anymore — also stop telling your wife she's f—— boring for taking care of your child by herself for months," added another user.