'90 Day Fiancé': Fans Speculate Tania Maduro Received Bad Edit, Syngin Colchester Not So Reliable
90 Day Fiancé couple Tania Maduro and Syngin Colchester were controversial during their first season on the hit TLC franchise. The two didn't seem like a good match to many viewers. Tania Maduro's behavior towards Colchester drew a lot of criticism from fans of the show, especially when she left Colchester for 30 days, and then told him he's not her soulmate. Now, however, some fans are wondering if Maduro received a bad edit compared to Colchester, who might not be so reliable after all. 
Tania Maduro left Syngin Colchester alone for 30 days
90 Day Fiancé fans were shocked with Tania Maduro when she decided to leave Syngin Colchester behind for 30 days. Typically, the franchise focuses on a couple that has 90 days to spend together in order to make their marriage application work. 
However, Maduro decided to spend 30 of her 90 days in Costa Rica while Colchester lived in a shed in her mother's back yard. Maduro apparently attended an herbal retreat, during which time she also went out to clubs and refused to call Colchester often enough for his liking.
Colchester frequently wanted Maduro to call and say goodnight, or to let him know she's safe. He felt bothered by her choosing to go out and dance at the club and concurrent refusal to call him. Maduro felt as though Colchester was being too clingy. 
At the time of Maduro's decision, Colchester said, "I'm literally around everything that is yours. I'm all alone in the backwoods of America, you know…So I am not at all looking forward to staying here by myself. I kind of feel lost and it sucks." 
Syngin Colchester isn't Tania Maduro's soulmate
Unfortunately, that wasn't the end of the conflicts between Tania Maduro and Syngin Colchester. When Maduro returned, the two decided to have their fortune read together by an astrologer. Maduro has expressed interest in pseudosciences throughout her time on the show, so this should come as no surprise. 
However, the real surprise for both Colchester and 90 Day Fiancé fans alike came when the astrologer asked Maduro about her soulmate. The astrologer claimed that the two had great compatibility due to their stars, and asked them if they felt as though they might be soulmates. 
Colchester said he previously didn't believe in soulmates, but that Maduro changed his mind. His 90 Day Fiancé partner didn't feel the same, however. Maduro said, "I don't think I have that full soulmate feeling." She then added that her soulmate was her first love, not Colchester. 
Obviously Colchester didn't enjoy hearing any of this. He told Maduro, "I can't deal with this bullsh*t."
'90 Day Fiancé' fans speculate about the couple's edit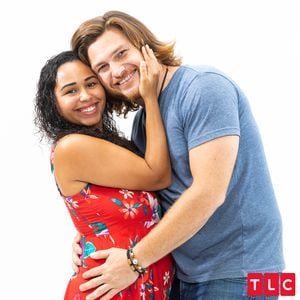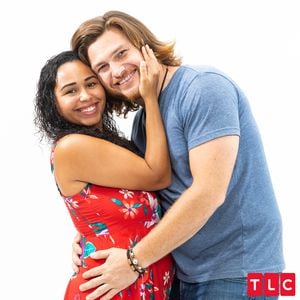 While public opinion was largely against Tania Maduro, some 90 Day Fiancé fans are now having second thoughts about the couple's dynamic. Now that the two are back on the franchise, some are wondering if Colchester got a good edit, and Maduro a bad one. 
One Redditor posted, "This dude lost a motorcycle?? And Tania paid for it. And he got drunk before their wedding and pretty much gets drunk every night. If I didn't know any better I'd say he was an alcoholic…. Now I understand why she says she doesn't know If he's her soulmate. I wouldn't know either the way he was responding to those questions. And in the previews for the rest of the episode he's clearly intoxicated beyond what Tania was in Costa Rica. This dude was slurring his words."
Colchester has also expressed no interest in working a job that he won't enjoy, a result of his traumatic time working in South African mines. Maduro, however, feels he might be lazy. 
Another Redditor added, "Ahaha I got downvoted hard when I argued that Syngin is a slacker who's perfectly happy working together with Tania on their 'narrative,' and certainly not victim of hers. They're both mooches with outsize dreams who wanted fame, and the rewards it could bring (up to and including real estate, per their own interview). Tania sets people on edge easier because she's just that intensely annoying, while Syngin flies under the radar."
"Yeah, I was not surprised that the guy who couldn't decide whether to be a fireman or an opera singer when he grows up lost a whole motorcycle," joked another user.