'90 Day Fiancé': Fans Speculate That Elizabeth Potthast's Family Is Trying to Get Their Own Spinoff
Elizabeth Potthast Castravet and Andrei Castravet are perhaps best-known for their constant in-law drama. In a recent Instagram post, Elizabeth shared behind-the-scenes photos of her tumultuous wedding dress shopping trip with her sisters. '90 Day Fiancé' fans chimed in with speculation about a potential spinoff featuring Elizabeth's family.
The biggest problem in Elizabeth Potthast Castravet and Andrei Castravet's marriage has always appeared to be Andrei's strained relationship with his in-laws. Andrei clashed from the beginning with his father-in-law and Elizabeth's sisters, who argued that her husband was overly controlling and didn't work hard enough to provide for her financially.
In a recent episode of TLC's 90 Day Fiancé: Happily Ever After, Elizabeth's dress shopping trip before her second wedding in Moldova (Andrei's home country) ended in tears. Two of Elizabeth's sisters wouldn't be able to attend the event, which left them feeling snubbed and purposely excluded by Andrei.
Elizabeth shared some behind-the-scenes photos of the 90 Day Fiancé scene in a recent Instagram post. Fans speculated that her family might even be aiming to get their own spinoff, like Darcey Silva and Stacey Silva's upcoming Darcey & Stacey series, or Chantel Everett and Pedro Jimeno's The Family Chantel spinoff in 2019.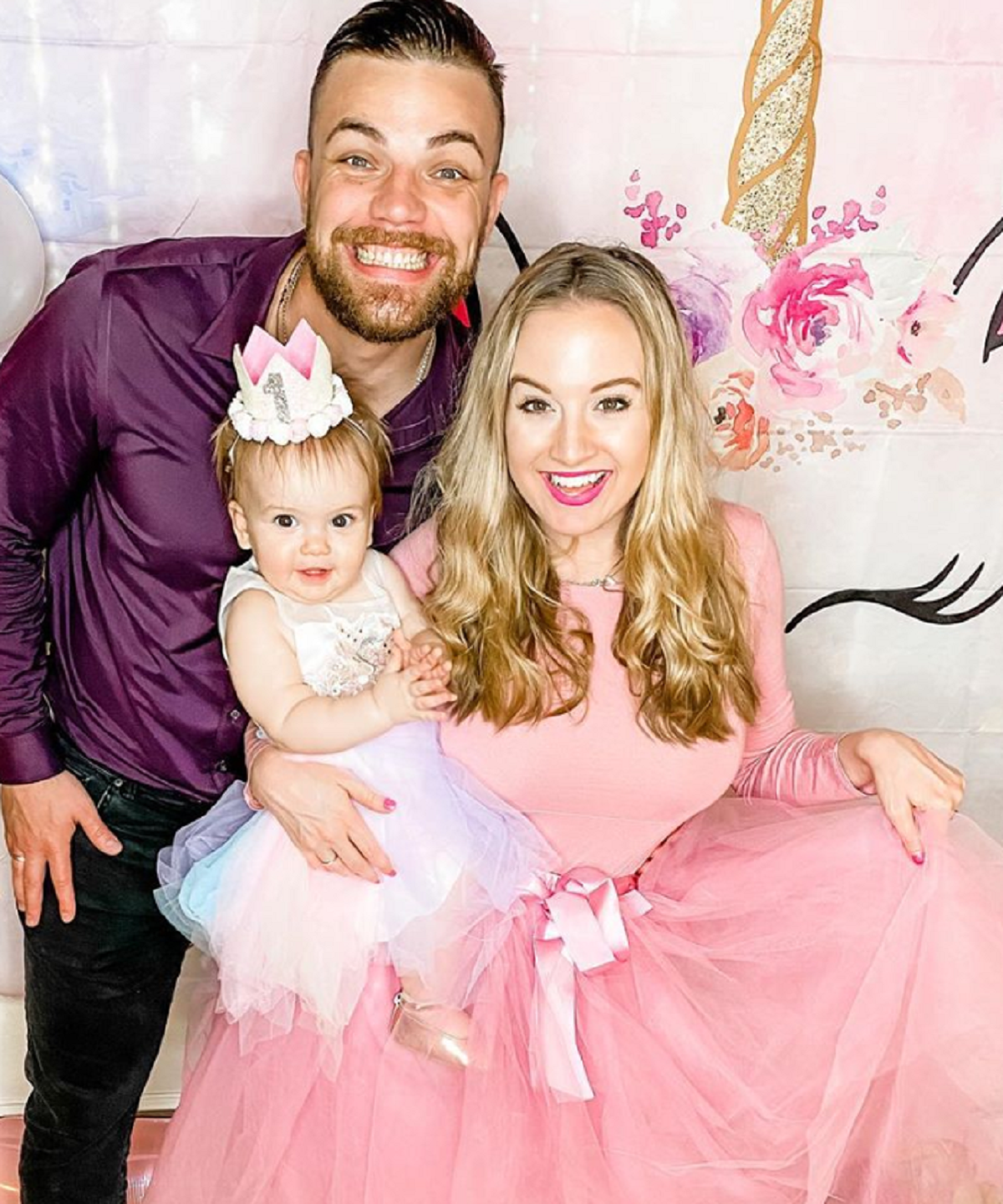 Elizabeth posted behind-the-scenes photos of her dress shopping trip
On 90 Day Fiancé: Happily Ever After, Elizabeth found her dream wedding dress, right off the rack, for her upcoming second wedding to Andrei.
Her female family members—including her mom, Pamela Putnam, as well as her sisters Jenn Davis and Becky Lichtwerch and her sister-in-law, Megan Potthast—criticized Andrei during the trip for giving them such short notice about the event.
Because they'd just recently given birth, Becky and Megan wouldn't be able to attend the wedding in Moldova. And they made no bones about the fact that they placed the blame squarely on their brother-in-law's shoulders.
"I have no doubt in my mind that this was something that he planned, maliciously, to keep us from being there," Becky said of Andrei. Later, she exclaimed, "Andrei is literally at the bottom of my s*** list. He's robbing me of being able to see my sister fulfill her dream wedding."
Elizabeth recently shared behind-the-scenes photos of the scene, which took place at Bearer of the Bling Bridal in Kenneth City, Florida. In the photos, Elizabeth showed off her shopping day with her mom and sisters, who sipped champagne as she found her dream gown.
"This was a really bittersweet moment for me," the 90 Day Fiancé star wrote in the caption. "I was so happy I found my dress but at the same time, Megan and Becky told me they weren't able to join us in Moldova. It's like, you want to be excited because it's an exciting moment in your life but at the same time you feel selfish because you know others have to suffer. I love you Becky and Megan and would never purposefully leave you out!"
Some '90 Day Fiancé' fans speculated that Elizabeth's family was aiming for a spinoff
In the comments of Elizabeth's post, some 90 Day Fiancé fans wondered if the family's conflict was really authentic—or if it was staged by TLC to prep for a potential spinoff.
"This season seems a little STAGED with this couple," one Instagram user wrote. "Her mom is a talent agent so who knows how much of it is real," a commenter added, referring to Elizabeth's mother Pamela.
Another fan speculated, "I heard the family is trying to get their own spinoff."
90 Day Fiancé viewers immediately chimed in about the rumor of a potential spinoff about Andrei and Elizabeth's families. "Definitely doesn't surprise me," one critic wrote. "They're boring so it really won't be too interesting. We already know how they all act."
Another fan remembered Chantel and Pedro's similar spinoff about in-law drama, writing in response, "Oh no! That didn't go over well with The Family Chantel."
Her sisters piped up in the comments of the post
But Elizabeth's sisters ignored the rumors, instead replying to the 90 Day Fiancé star's sweet caption.
Jenn, who was the only one of Elizabeth's sisters who was able to attend, joked under the post, "Uhhh kinda glad they didn't go. Jk jk jk 🤣🤣." She hinted at potential future drama to come, adding, "Def wished we all could've been there together and I'm scared for the rest of the season to air."
Megan, Elizabeth's sister-in-law, wrote a kind-hearted comment about everything she and Elizabeth had in common. "Aww love you!" she wrote. "I'm glad we could share other moments like getting pregnant at the same time, having the same due date, breastfeeding pool play dates, and seeing you say yes to the dress for the 2nd time!"
Of course, other Instagram users chimed in with their opinions about Andrei, and especially his insistence that Elizabeth's father, Chuck Potthast, pay for their second wedding in his home country.
"I think it's wrong you expect your dad to pay for everything," one critic wrote to Elizabeth. "He's right, you take him for granted and one day he will be gone. You need to stand up to your husband and not let him treat your family that way."
Another 90 Day Fiancé fan agreed, writing, "When is your husband going to start supporting his family? A man is supposed to support his family, not Daddy."
Still, Elizabeth frequently posts Instagram stories about her family members, so her relationship with her dad doesn't seem to have suffered much behind the scenes.