'90 Day Fiancé' Fans Spot Confederate Flag in Mike's Home, Roast Him
'90 Day Fiancé' couple Mike and Natalie are not fan favorites, and a recent editing slip up revealed a Confederate flag in Mike's home, losing him even more respect.
90 Day Fiancé couple Mike and Natalie are a far cry from fan favorites. Neither of the two reality stars has earned the admiration or respect of fans — quite the opposite, as most seem to agree that both are relatively awful to one another. Now, Mike Younquist has managed to squeeze another nail into his coffin, this time thanks to some uncensored decor. Specifically, fans noticed that Mike is sporting a Confederate flag design on one of his belongings. Suffice it to say, this did not sit well.
'90 Day Fiancé' fan spots Confederate flag in Mike Younquist's house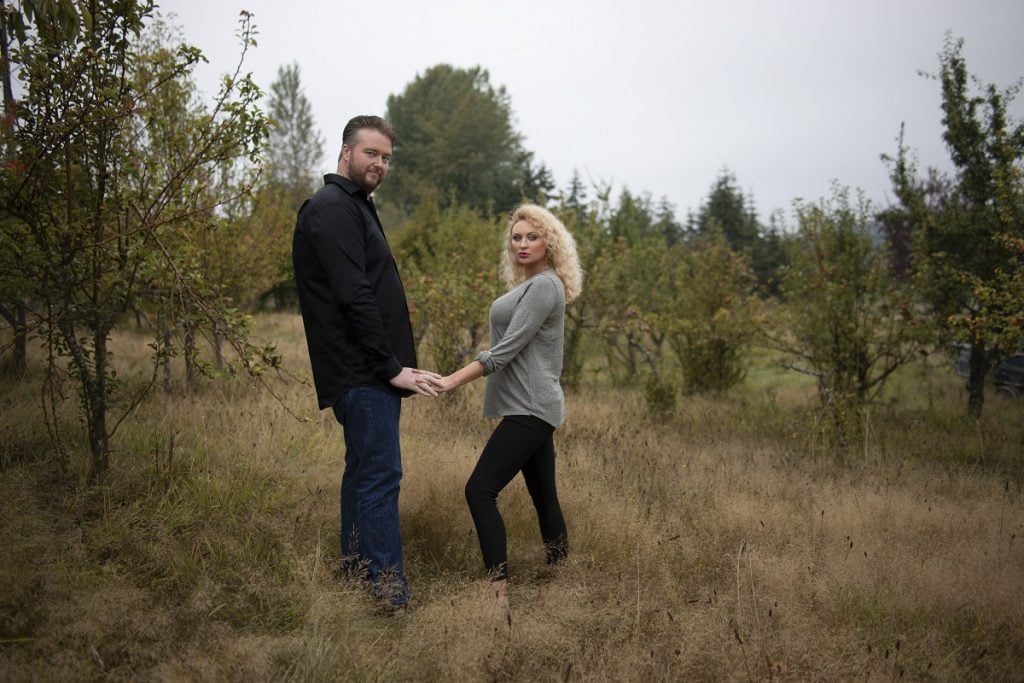 Typically, 90 Day Fiancé editing involves cutting scenes to create dramatic moments, as well as blurring out certain private aspects of cast members' homes and the like. However, TLC slipped up this time, and managed to allow one of Mike Youngquist's more odious interests to slip through uncensored. 
During 90 Day Fiancé: Happily Ever After Season 6 Episode 9, a fan on Reddit spotted a piece of glass on Mike's shelf featuring the Confederate flag. This was during a scene featuring Mike and Natalie as well as a newly adopted pet rat, interestingly. 
While fans aren't particularly fond of either of the two, Mike has been getting more pushback online as his behavior in recent episodes showcases the nastier side of his personality. Fans were quick to call out Mike for the home decor. 
"A better way to celebrate the south is by drinking mint juleps and having good bbq (timeless, not only the 4 years that flag was relevant)….but also isn't this dude from …WASHINGTON?" pointed out one Redditor. 
"Yes, and that explains a lot. Now I understand Mike and his Mom. My god, it was so in my face the kind of people they are and I did not get it!" added another 90 Day Fiancé fan. 
"Classic loser displaying the losing team's flag," wrote another. There were many other similar comments, many discussing how they didn't think Mike could stoop lower than he already has. 
His mother, Trish, insulted Natalie
Mike and Natalie have been at odds basically their entire relationship, and Mike's mother, Trish, hasn't helped the situation. 90 Day Fiancé fans weren't just disgusted with Mike for his Confederate flag, but also for his mother's behavior — and his apparent inability to defend Natalie or see her perspective. 
During a Thanksgiving visit, Mike and Natalie spent time with Mike's mother, Trish. Natalie helped her in the kitchen, and things got uncomfortable very fast. At one point, Mike was sent outside by Trish after Natalie told him to stop trying to touch her butt while she cooks. 
When Mike came back in, Natalie told him that Trish had called her a hooker. 
"Why your mom call me a hooker? She thinks I'm a hooker? She said hooker to me. I'm telling you. Oh my god. Why would she call me that way?" 
Natalie asked Mike. The issue was seemingly never resolved, but it was certainly clear that Natalie and Trish are not on the same page.