'90 Day Fiancé' Fans Start Petition to Remove Geoffrey Paschel From Show
90 Day Fiancé fans are not happy with TLC for keeping Geoffrey Paschel around on the show. The controversial reality star has a bevy of damning charges laid out against him by an ex-girlfriend, and many fans feel as if it's inappropriate for 90 Day Fiancé to feature him on the show, as it could potentially give him a semi-public platform that his possible victim does not have. As a result, some fans have started a petition to remove Geoffrey Paschel from the show.
Charges against Geoffrey Paschel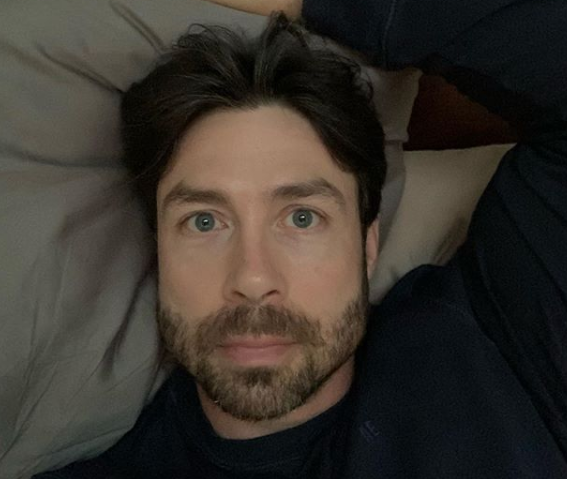 Geoffrey Paschel entered the 90 Day Fiancé franchise with a troubling legal history on his tail. The controversial cast member is still dealing with troubling allegations from his ex-girlfriend.
In fact, Paschel has waived an arraignment following charges of domestic assault, interference with emergency calls, vandalism, and aggravated kidnapping. USA Today reports that Paschel was arrested in June, following charges against him from his ex-girlfriend.
Paschel's ex claims that he attacked her. In court documents, she revealed, "He repeatedly bashed/slammed my head into the hardwood floors of my home. He dragged me through the house by my hair and continued throwing my body into walls and furniture. I know this because of blood on my walls, furniture, etc."
She was diagnosed with a concussion when she was taken to the hospital. Police officers also "observed a large raised bruise on [her] forehead and abrasions on her elbows and knees." Geoffrey Paschel's ex-girlfriend went on to explain that he had disabled her phone in order to prevent her from making an emergency call to authorities or 911.
Paschel's ex explained that she was able to make an escape to a neighbor's home, and that she dialed 911 from there. Paschel is expected to make an appearance in court on March 26.
Additionally, Geoffrey Paschel has previously spent 30 months in prison for drug dealing. In 2018, an ex also filed for a protective order against Paschel in which he was accused of using his children as drug mules. Three of Paschel's four ex-wives have accused him of domestic violence, and one has accused him of rape.
'90 Day Fiancé' fans start a petition
90 Day Fiancé fans are not happy with TLC for keeping Geoffrey Paschel on the show. Paschel is facing a variety of claims that imply violence and assault, and many fans feel as if keeping him on the show gives a possible abuser a very big platform on which to defend himself and explain "his side" of the story. Meanwhile, potential victims can't rebut his statements unless they're given air time.
As a result, fans have been signing a Change.org petition to remove Geoffrey Paschel from 90 Day Fiancé. The petition reads, in part, "Geoffrey Paschel is on the currently airing TLC show '90 Day Fiancé: Before the 90 Days.' This petition is to remove him from the show and have him appear on no further shows due to current allegations and criminal charges made against him. We would also like to make advertisers aware of what they are supporting, and hope to see that your companies will not stand for promoting such atrocities as these."
As of now, the petition has close to 2,500 signatures, and is still gaining signatures.
Geoffrey Paschel reacts to fan criticism
Meanwhile, Geoffrey Paschel has taken to Instagram to reply to fans who question his choice to remain on the show.
The controversial 90 Day Fiancé star wrote, in part, on Instagram, "I have been repeatedly asked why I would EVER want to be on a show (the best show FYI) where my life would be put in front of everyone to pick apart—especially with my checkered past. Well, guys, it is MY past. It is MY life. It is MY choice."
He added, "With the path I chose, it cannot EVER be reversed. Everything about me is out there for the world to see, whether it is true or fantasy. I can never go back, and honestly, I would not have it any different. I have realized who my 'people' are and, opposingly, who only want to hold me down and set me back."
In his post, Paschel doesn't seem to directly address the charges laid out against him.